Black Panther Star Chadwick Boseman Wins Posthumous Emmy For Marvel's What If...?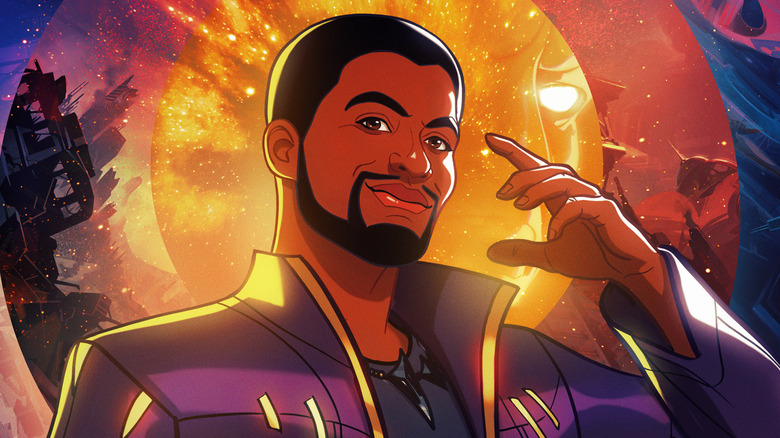 Marvel Studios
Chadwick Boseman was a one-of-a-kind actor, and his legacy is still being honored to this day. During the first day of the 74th Primetime Creative Arts Emmy Awards, Boseman's performance on Marvel's "What If...?" series was honored with the Emmy for Best Character Voice-Over Performance.
The win was specifically for the episode "What If... T'Challa Became a Star-Lord?" in which the overseeing Watcher (Jeffrey Wright) finds a universe where the future King of Wakanda was abducted by the Ravagers instead of Peter Quill. It seems like the entire galaxy is in a better place because of this — Thanos (Josh Brolin) learns the importance of compromise, the Ravagers take on a more noble cause, and many other big changes are made as a result of T'Challa's abduction. The episode itself was widely praised, with Boseman's energetic performance receiving particular acclaim. /Film's Max Marriner ranked the episode as the second-best of the series, calling Boseman's performance "warm and inspiring" in "a galaxy ... bursting with optimism."
"You can't understand your purpose unless you ask what if?" said Taylor Simone Ledward during her acceptance speech for her late husband's award. "What if the universe is conspiring in my favor? What if it's me? Chad would be so honored, and I am honored on his behalf."
Gone too soon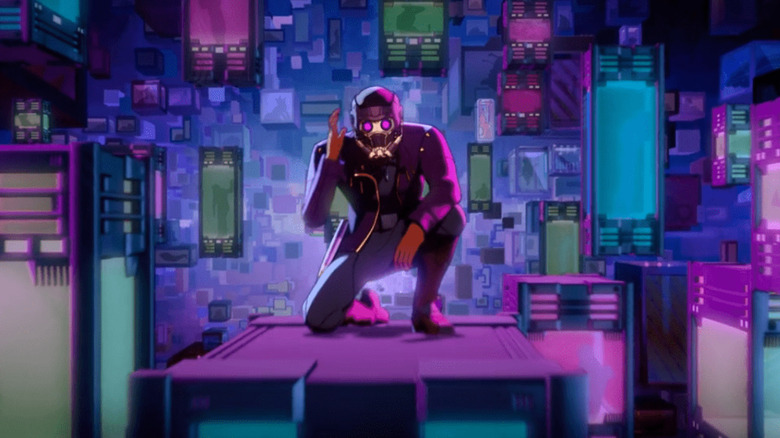 Marvel Studios
Boseman's death in August 2020 came as a shock to fans, as he and his family had decided to keep his battle with colon cancer out of the public eye. When the news broke, it was revealed that he had filmed several projects while battling the disease, including "Black Panther," "Avengers: Infinity War," and "Avengers: Endgame." He also worked on "Ma Rainey's Black Bottom," for which his performance garnered critical acclaim, as well as several awards and nominations.
"What If...?" marks Boseman's final credited project. He voiced the Black Panther iteration of T'Challa for two episodes, "What If... Zombies?!" and "What If... Killmonger Rescued Tony Stark?" and also reprised his role as Star-Lord T'Challa for the season's final episode, "What If... The Watcher Broke His Oath?"
To watch Boseman's posthumously-honored performance for yourself, check out the first season of "What If...?" on Disney+.