Stepping Into Mel Gibson's Mad Max Shoes Wasn't A Decision Tom Hardy Took Lightly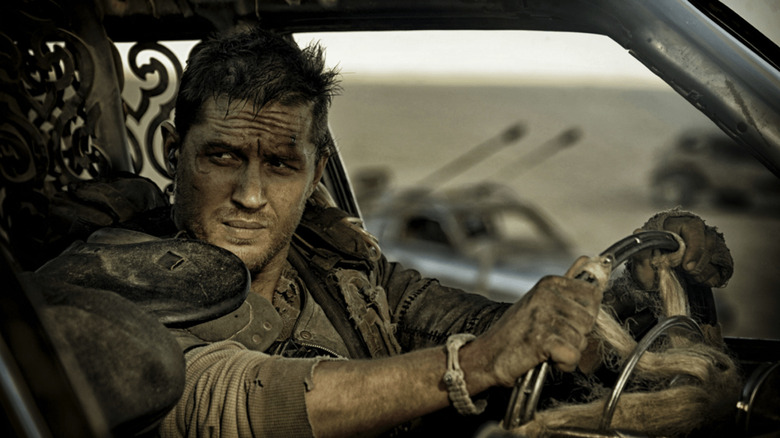 Warner Bros
There was much rejoicing in 2009 when George Miller announced that the long-anticipated "Mad Max: Fury Road," which had been languishing in development hell for over a decade, would at last commence principal photography in 2011. But there was some consternation amongst the franchise's fans in 2010 when Miller disclosed that Tom Hardy would be replacing Mel Gibson, who'd shot to superstardom in the series' title role. A Mad Max movie without Gibson? Could you believe it?
Well, yeah, most people who kept abreast of current events could. Gibson had spent the better part of the 2000s spiraling. He'd been accused of battering his ex-girlfriend Oksana Grigorieva, caught on tape firing off racist and sexist slurs, and making all kinds of anti-semitic comments. To the extent that he was inebriated in these moments, and, subsequently, sought forgiveness for his behavior and treatment for his addictions, some might've held that he deserved the opportunity to resume his filmmaking career. Miller deftly sidestepped this quandary by asserting that the new film would be a "renaissance" that took the series in a new direction.
Still, this was easy for Miller to say. He didn't have to step in front of the camera, where the ghost of Gibson's Max would be haunting Hardy in every frame. How did the actor, who had yet to head up anything close to a blockbuster, handle this?
Filling the boots of an '80s action icon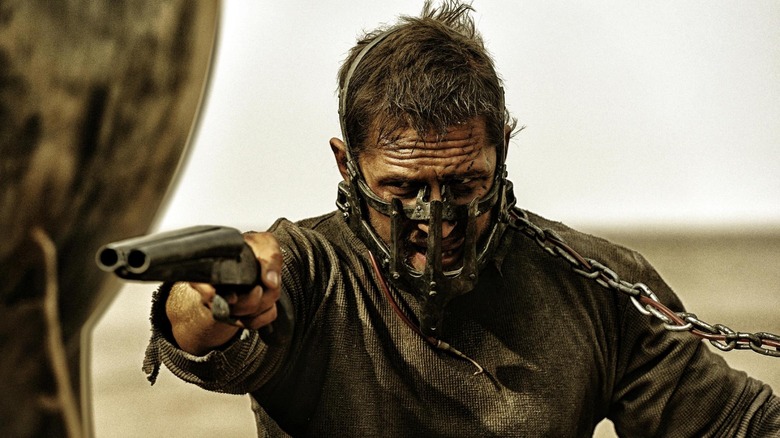 Warner Bros
Hardy is one of the most gifted performers working in movies today, but had "Mad Max: Fury Road" flopped, it could've cost him juicy roles in big movies down the line. As he told Collider's Steve Weintraub, "I was born the year it came out, so now it's very funny that I've now been asked to play Mad Max." He then added:
"There were many, many actors that would probably be right for Mad Max and there's many out there who could probably do an exceptional job to portray him. It's especially a challenge to step in the shoes of such an iconic character. I'm aware that I'm going to take a certain number of casualties when I go in and play him. If I concentrate on that, it's obviously not going to be the best thing for the project. We have to take it differently, as George is taking it. It's a relaunch and revisit to the world. An entire restructuring."
A new age of road warriors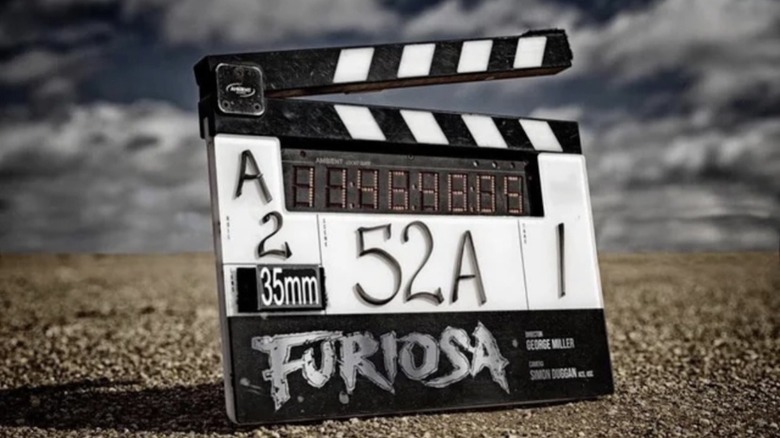 Warner Bros
In a moment of deference, Hardy allowed that Gibson would be "perfect" for this third sequel, and, in a world where he could control his demons and not repeatedly spew bigoted vitriol, perhaps the star could've continued on with the franchise (he did get to drop by the premiere in 2015). In any event, Hardy proved a worthy successor, underplaying the role so as to allow the film's true hero, Furiosa (Charlize Theron), to shine.
In keeping with his renaissance approach, neither star will return for the "Fury Road" prequel, "Furiosa." Anya Taylor-Joy is taking on the title role in the film, which began shooting on June 1, 2022. She'll be joined by Chris Hemsworth and Tom Burke, but, given that her character met Max for the first time in the previous movie, we can at least be certain that neither actor will be playing the ol' road warrior. Miller has evidently moved on, and this is probably for the best.