The Idea Of You: Everything We Know About Michael Showalter's Next Movie With Anne Hathaway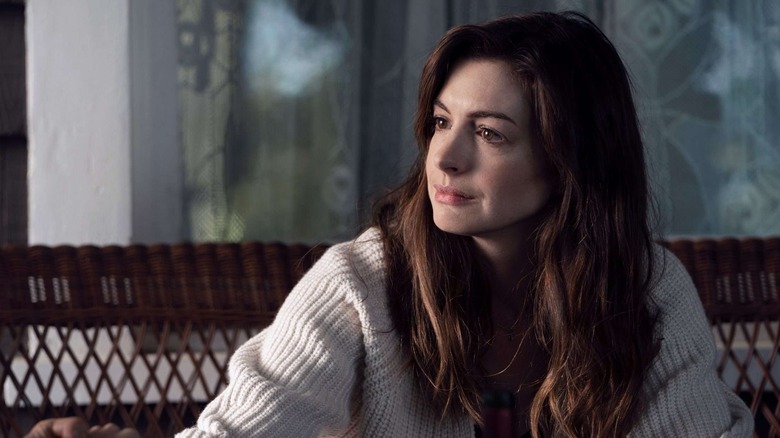 Apple TV+
If you've spent any time on social media over the last few years, you've probably run across at least one person gushing over English singer/songwriter Harry Styles. Recently, the English-born musician has inspired more than his fair share of Facebook groups, Instagram stories, TikToks, and novels. Styles also inspired Anna Todd's Wattpad story, "After," which was adapted into a popular film in 2019, and his influence on writers and filmmakers will continue in 2022.
Late one night, actress and writer Robinne Lee stumbled across the musician online and was shocked by his "aesthetically perfect" face. Styles' looks and preference for older women inspired Lee to write "The Idea of You" back in 2017. As with anything remotely associated with Styles, the story became a hit, and an adaptation of the book with Anne Hathaway is currently in the works.
Here's everything we know so far about "The Idea of You."
What The Idea of You will be about, and its cast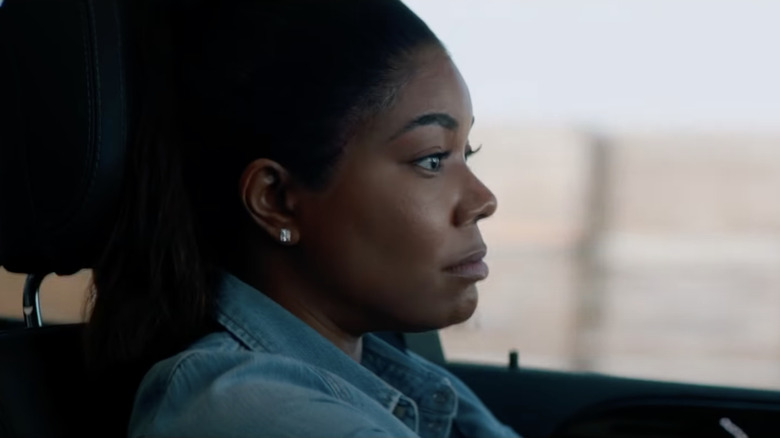 Universal Pictures
The upcoming Amazon film "The Idea of You" will focus on Sophie, a 40-year-old divorcee, who takes her teenage daughter to Coachella after her ex-husband backs out of the trip. Her life changes forever when meets Hayes Campbell, a rock star half her age, and finds herself inexplicably drawn to him. 
It's unknown how closely the movie will follow the story of the popular book, but it's safe to assume the adaptation will focus on the unconventional romance between a billboard topping 20-something and a sophisticated 40-year-old art gallery owner. One thing is for sure, their opposing worlds are bound to clash in some interesting, and potentially humorous ways. 
Anne Hathaway will play Sophie, but it is unclear who will portray her rock star love interest. Filming is scheduled to begin in October.
The crew of The Idea of You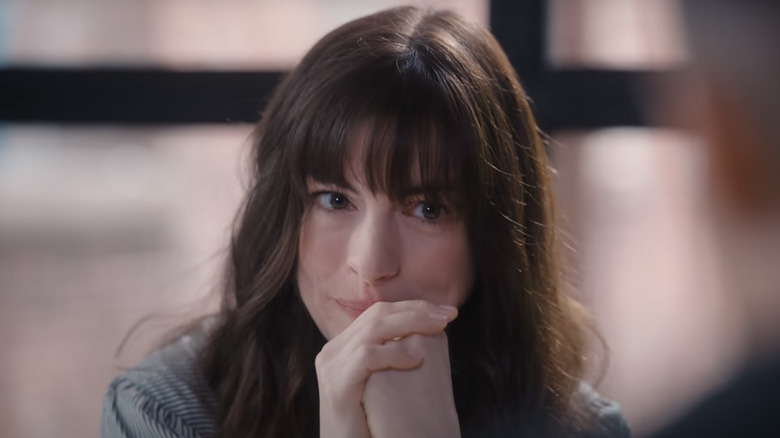 Apple TV+
Michael Showalter will direct the film. He is best known for his Emmy-nominated work on "The Dropout" and directing the 2021 film, "The Eyes of Tammy Faye Baker," which earned Jessica Chastain an Academy Award.
The director will also produce the film along with Cathy Schulman through Welle Entertainment, Gabrielle Union, Kian Gass, Lee, Eric Hayes, Jordana Mollick, and Hathaway via Somewhere Pictures. The script was penned by Executive Producer Jennifer Westfeldt, who has written episodes for the popular shows "This is Us," and "Grey's Anatomy." 
There is no release date for the Amazon film yet, but we will keep you updated as more information is released.