The Popular Actor Who Almost Beat Out Chris Noth For His Law & Order Role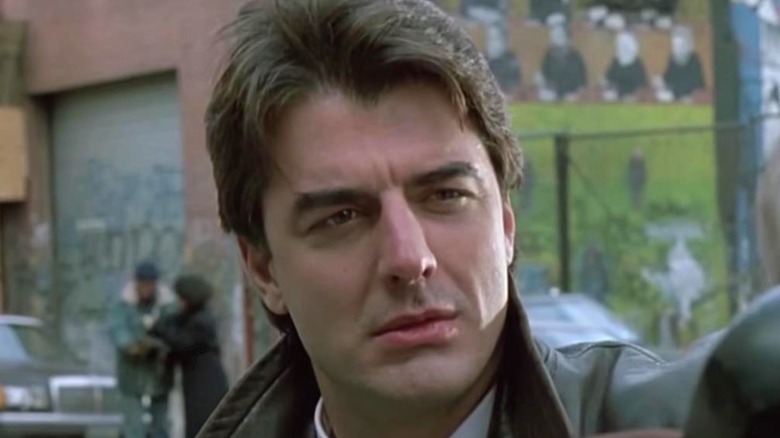 NBC
Before he was Mr. Big on "Sex and the City," Chris Noth was a lead on a little show called "Law & Order" from 1990 through 1995 and appeared in 111 episodes. He'd later reprise his role as Detective Mike Logan in the "Law & Order" spin-off film, "Exiled," in 1998 and the spin-off series "Law & Order: Criminal Intent" for another 36 episodes from 2005 through 2008. Prior to "Law & Order," Noth had only several acting credits to his name. The classic series kickstarted a lengthy career for the actor, opening the door to a number of prominent roles.
So imagine if Noth didn't end up starring in the series after being one of its leading men for years? Well, that was almost reality. Noth nearly lost out on the part in favor of Michael Madsen, an actor you may know from his numerous appearances in Quentin Tarantino films, according to the book "Inside Television Producing" by Richard D. Lindheim and Richard A. Blum (via Mental Floss).
Mr. Blonde wasn't quite the fit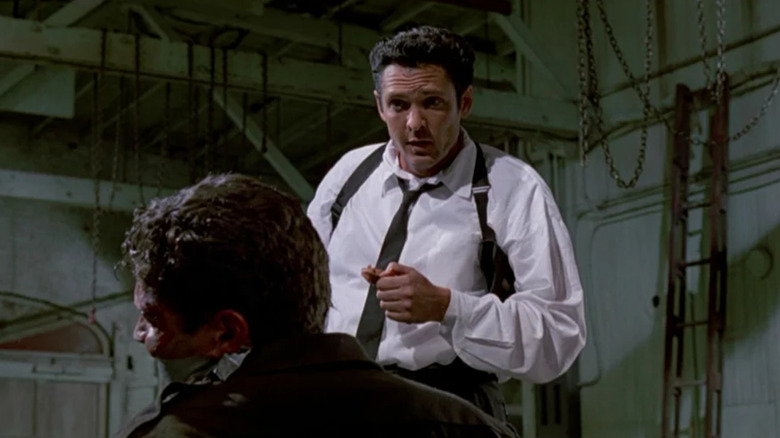 Miramax Films
You may know Madsen from his memorable work as Mr. Blonde in Tarantino's feature-length directorial debut, "Reservoir Dogs," or as Budd in the "Kill Bill" films. But both of those roles, Madsen was very close to being cast as Detective Mike Logan in "Law & Order." "Inside Television Producing" examines the production of "Law & Order," offering a look at the casting process of the series.
As the book details, the producers felt that Madsen had "great sex appeal," but they ultimately didn't see him as a good on-screen fit with George Dzundza, who played Sergeant Max Greevey in the first couple of seasons of the show. On the other hand, Noth was seen as a "more compatible choice" to share the screen with Dzundza by the producers' standards and was cast in the lead role, a role that he'd hold for years to come.
Their career paths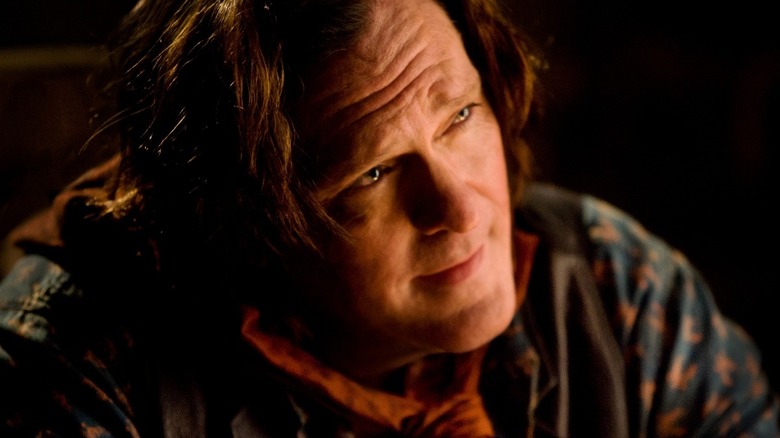 Weinstein Company
The world will never get to see a version of "Law & Order" with Madsen at the forefront as Detective Mike Logan, but both actors have had lengthy careers. As mentioned above, Madsen appeared in numerous Tarantino films. His roles in "Reservoir Dogs" and "Kill Bill" may be the ones he's most synonymous with, but he would also star in "The Hateful Eight" and have a brief appearance in "Once Upon a Time in Hollywood." And he's had plenty of roles beyond Tarantino's filmography. 
Noth would get a chance to put his sex appeal on display when he appeared as Mr. Big in "Sex and the City," a role he would continue from 1998 until 2004, and later reprising it in the two "Sex and the City" feature-length films and the spin-off series, "And Just Like That." Noth has also had plenty of roles on television, including Peter Florrick on "The Good Wife," and he was recently seen on the series "The Equalizer" as William Bishop.