Here's When You Can Watch Halloween Ends At Home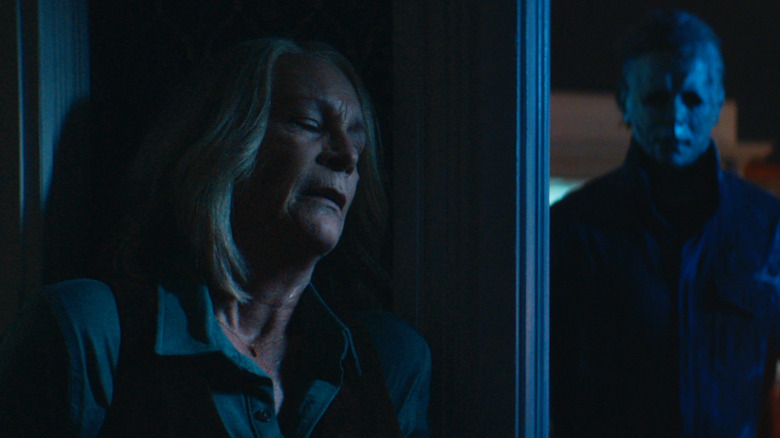 Blumhouse
Halloween fans, prepare to get out your iron. The so-called final entry in the series, "Halloween Ends," is expected to arrive in theaters on October 14, 2022. If you want to see Michael Myers and Laurie Strode duke it out for presumably one last time, you can do so in the comfort of your local movie theater.
However, fans will also get another option to watch this epic clash on the same day as its theatrical release. Much like last year's "Halloween Kills," "Ends" will be streaming on Peacock in a day-and-date release. The news was announced in a cheeky video featuring Laurie herself, Jamie Lee Curtis, as she recounts her long tenure in the role, which started back in 1978 with John Carpenter's classic slasher.
She also explained in the video the reason behind utilizing the same release strategy as "Kills" for "Ends." While "Kills" was released simultaneously in theaters and on Peacock due to the ongoing COVID-19 pandemic, the decision to release "Ends" the same way was influenced by audience response.
"We discovered that there are people who want to go to the theater and scream their guts out," she said, "and other people who want to stay at home and scream their guts out. But what we knew is that people watched."
Could this have deeper implications?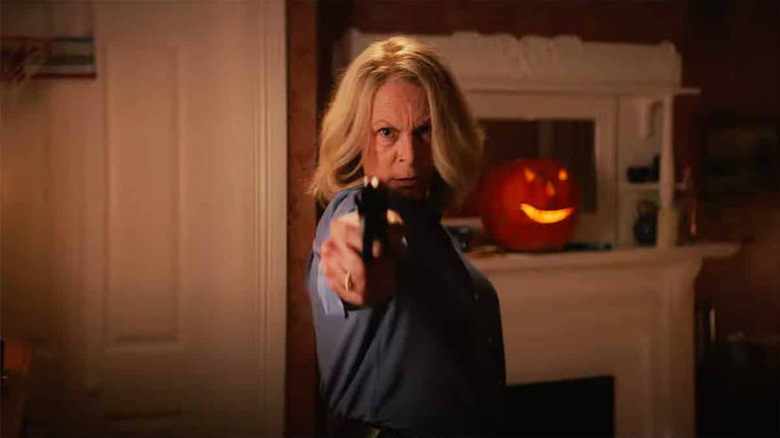 Blumhouse
The reasoning provided by Curtis, and by extension, the rest of the "Halloween Ends" team, makes a lot of sense. Every movie-watcher is different, and so having different methods of watching movies on their terms could satisfy these viewers. Obviously, not every movie should be given this type of release, but it makes sense why "Halloween Ends" specifically would be released in both theaters and Peacock.
There is a massive elephant in the room with this news. "Halloween Kills" remains a very divisive entry in the franchise — while some had fun with its relentless murders, others were not as happy with the paper-thin plot and lack of character development. Not only that, but Blumhouse's first Peacock-exclusive film, "They/Them," received even more divisive reviews when it hit the streamer.
With "Halloween Ends" being given the same release treatment "Kills" did, some fans might think that it is getting this type of release for more nefarious reasons. Is Peacock going to be the place where Blumhouse movies of subpar quality get dumped? Should "Halloween" fans, whose franchise isn't the most consistent in quality, be afraid that this trilogy will end on a sour note? That's unknown. However, it is admittedly more likely that viewership and box office returns affected this decision more than the actual quality of the movie.
"Halloween Ends" will be released in theaters and on Peacock on October 14.