One Of John Mayer's Songs Is Being Adapted Into A 'Major Motion Picture'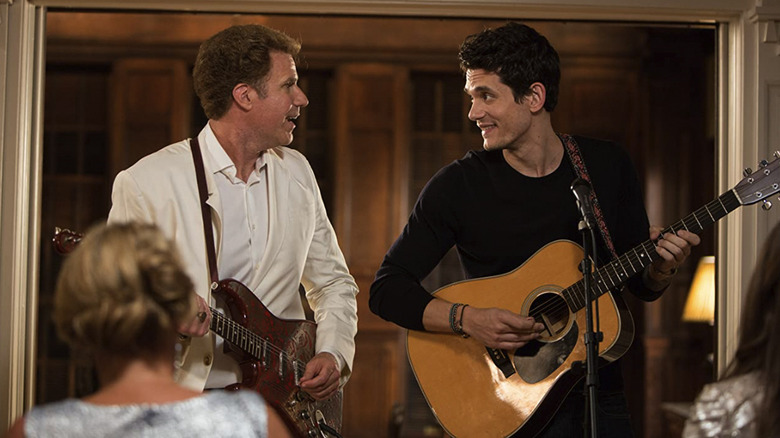 Warner Bros.
One of John Mayer's songs will serve as the basis for a "major" new movie.
During a concert last night, the seven-time Grammy Award winner announced that "Walt Grace's Submarine Test, January 1967," a song from his 2012 album "Born & Raised," is being adapted into a film. The concert was live-streamed online in an effort to raise money to support the Montana community where he's lived for more than a decade, which experienced devastating flooding earlier this summer.
"I want to say one thing that might get me in trouble, 'cause that's what I do," Mayer said after finishing a rendition of "Walt Grace" on stage. "That song is soon to be a major motion picture. It's true. It's true. It's going to be a movie."
"Walt Grace's Submarine Test, January 1967" is one of the most novelistic songs in Mayer's extensive discography. While his typical sound encompasses soulful ballads, blistering guitar jams, and catchy, upbeat pop tunes about love, loss, and legacy, this is a rare example of Mayer settling in to tell the listener a straightforward story with equal parts melancholy and hopefulness. The song follows Walt Grace, a man who is fed up with his lot in life and decides to throw himself into inventing a homemade submarine. His family and friends are skeptical that he can pull it off, but with hard work, he perseveres and becomes something of a legend to his old pals back home, while seemingly leaving his old life, including his wife and children, behind forever. (Shades of Richard Dreyfuss's character in "Close Encounters of the Third Kind.")
While it's possible, of course, to take the song purely at face value, you can also read it as a commentary about Mayer transitioning out of the public persona he cultivated in the 2000s (i.e., the womanizing, foot-in-his-mouth, speaks-before-he-thinks celebrity) and evolving into a quieter, more introspective musician.
Could Walt Grace's Submarine Test make a good movie?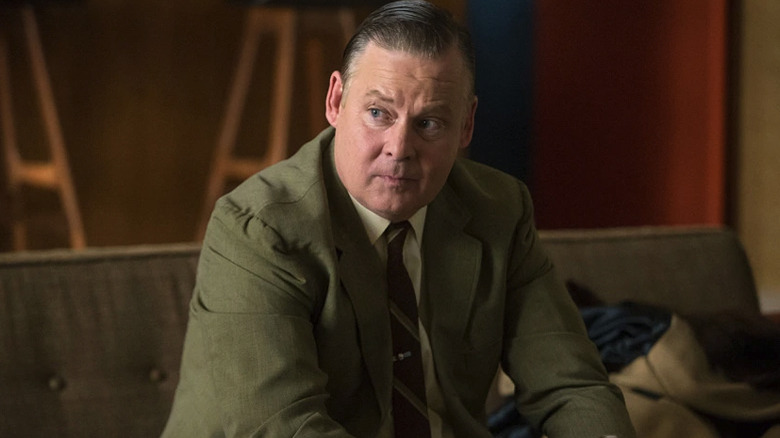 AMC
In the hands of the right filmmaker, a movie adaptation of this song could be a complex examination of loneliness, dedication, and the sacrifice it can sometimes take to make a dream into a reality. In the pantheon of songs being adapted for the screen, this song certainly makes more sense than something like "The Heart of Life," another Mayer song that was to be the basis for an ABC sitcom back in 2019. (That project ended up not being picked up.) 
Interestingly, a short film version of the song is listed on IMDb as being in the works from actor/writer/director Justin Wheelon. The project is listed with a 2020 release date, but two years ago, Wheelon commented in a Reddit thread that he tried to get IMDb to update the project's status to "pre-production" because that 2020 date is "definitely wrong." He also shared that he was "eyeing Joel Murray for Walt Grace. He's such a good actor and has that everyman kind of look." You may recognize Murray from his work in shows like "Mad Men," "Shameless," and "Dharma and Greg."
I reach out to Wheelon's representatives to ask if the filmmaker is involved with this new "major motion picture," and received a "no comment" answer, so make of that what you will. Mayer did not reveal any additional details about the project during the concert.
If this feature ends up coming from an entirely new creative team, they could do a lot worse than filling the role of Walt Grace with Will Ferrell, who shared the screen with Mayer in 2015's "Get Hard" and who has proven many times over that he's a terrific dramatic performer in addition to being wonderfully skilled as a comedian.
Listen to Walt Grace's Submarine Test, January 1967
Here are the full lyrics to the song, so you can judge for yourself whether there's enough to mine for a feature film:
Walt Grace

Desperately hating his old place

Dreamed to discover a new space

And buried himself alive

Inside his basement

The tongue on the side of his face meant

He's working away on displacement

And what it would take to survive

'Cause when you're done with this world

You know the next is up to you

And his wife told his kids he was crazy

And his friends said he'd fail if he'd try

But with the will to work hard

And a library card

He took a homemade, fan-blade

One-man submarine ride

That morning

The sea was mad and I mean it

Waves as big as he'd seen it

Deep in his dreams at home

From dry land

He rolled it over to wet sand

Closed the hatch up with one hand

And peddled off alone

'Cause when you're done with this world

You know the next is up to you

And for once in his life it was quiet

As he learned how to turn in the tide

And the sky was aflare

When he came up for air

In his homemade, fan-blade

One-man submarine ride

One evening

When weeks had passed since he's leavin'

The call she planned on receivin'

Finally made it home

She accepted

The news she never expected

The operator connected

The call from Tokyo

'Cause when you're done with this world

You know the next is up to you

Now his friends bring him up when they're drinkin'

At the bar with his name on the side

And they smile when they can

As they speak of the man

Who took a homemade, fan-blade

One-man submarine ride