The Daily Stream: Booksmart Is A Hilarious Lesson In Friendship And Folly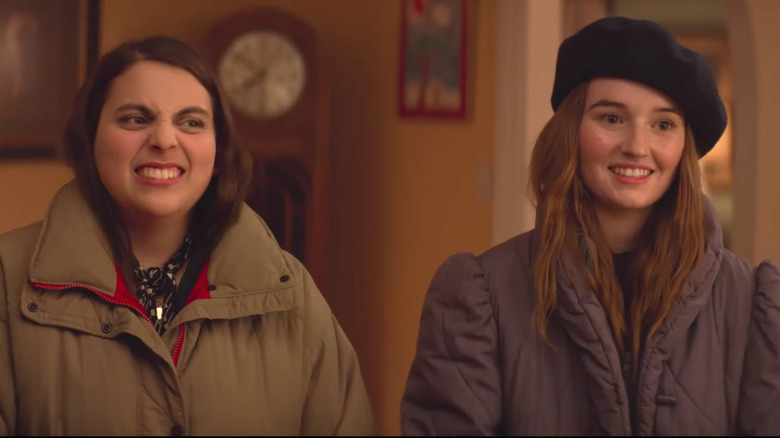 United Artists
(Welcome to The Daily Stream, an ongoing series in which the /Film team shares what they've been watching, why it's worth checking out, and where you can stream it.)
The Movie: "Booksmart"
Where You Can Stream It: Hulu
The Pitch: Olivia Wilde's feature debut is a raunchy, feminine exploration of balancing business with pleasure. A coming-of-age story about two best friends about to head off to college, "Booksmart" has been referred to as "Superbad" for girls. Sure, the premise is similar: two best friends want to end their high school career with a wild night of excessive partying and shooting their shot with their crush. However, "Booksmart" is a film that everyone can relate to in one way or another despite being clearly written and shot with a feminine lens. The film possesses a more inclusive take on what it's like to be a high-school senior figuring themselves out and coming to terms with their own path.
Why it's essential viewing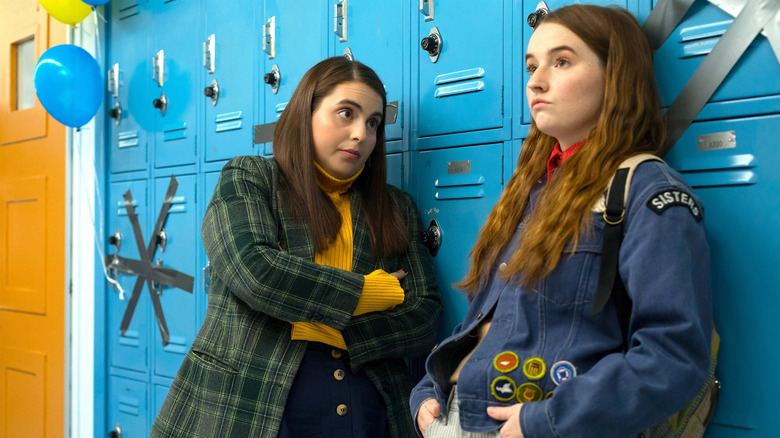 United Artists
Molly (Beanie Feldstein) and Amy (Kaitlyn Dever) are best friends with an agenda. Their rooms are decorated with awards, photos of inspirational women like Ruth Bader Ginsburg and Michelle Obama, and their beat-up station wagon is covered with bumper stickers that say "Resist" and "Life Begins At Perception." Each of them has high school transcripts filled with extracurriculars and straight A's. Their future looks bright, to say the least. On the last day of school, Molly has an unexpected breakdown when she realizes that all of her studious and prudent behavior was for nothing because the kids who partied and hooked up also got into Ivy League schools. Tallying up the reckless experiences they missed out on, Molly and Amy become focused on partying as hard as possible and filling their night with as many poor decisions as they can muster.
The '80s, '90s, and early 2000s gave audiences beloved films like "Mean Girls," "Jawbreaker," "The Craft," and "Heathers," where female friendships were depicted as toxic, trivial, and fleeting. Some of the most iconic high school films, unfortunately, have a tendency to portray female friendships in a shady light. Don't get me wrong! They're great movies in their own way but there's this sort of competitive and catty dynamic between teenage girls on screen. Characters could never truly trust their gal pals let alone their best friends. Writers Emily Halpern, Sarah Haskins, Susanna Fogel, and Katie Silberman flip the script on this tiresome trope by creating characters in "Booksmart" that uplift each other and show what a ride or die female friendship can look like these days.
"Booksmart" is also filled with sex-positive discourse and LGBTQIA characters. Molly is an ally to Amy who is nervous to hit on her crush despite coming out as gay sophomore year. The two girls accidentally air a lesbian porn video over the speakers of their Uber (driven by their principal) on their way to the party as they awkwardly try to figure out how to hook up with a girl for the first time. Amy's parents (played hilariously by Lisa Kudrow and Will Forte) suspect the besties are more than just friends but support their daughter either way. This opens up hilarious and cringe-worthy opportunities that Molly relishes. Amy's curious yet cautious approach to sex is endearing as she navigates how to respectfully find out if her crush is also gay, let alone into her. The girls discuss masturbation, how to hook up for the first time, and encounter the uncomfortable scenarios that arise when hookups can go south, especially when booze is involved. The script has all of the typical sexual first experiences but with an added layer of transparency and inclusivity. 
Good girls gone bad, sort of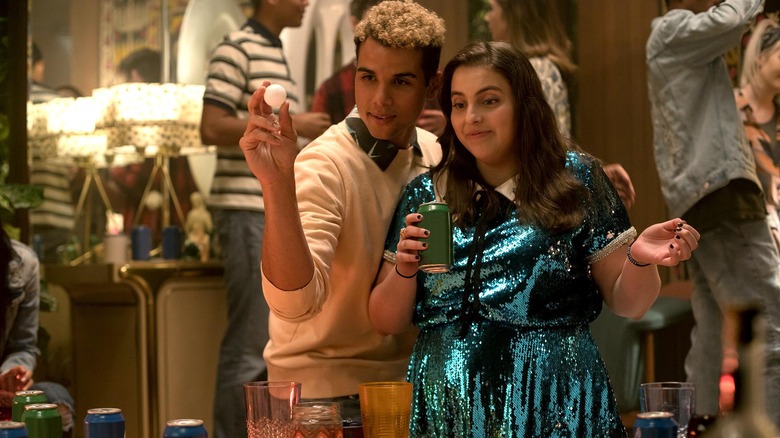 United Artists
The lack of street smart knowledge Molly and Amy have in the film is a well-written running joke. While they're extremely knowledgable, their social skills aren't great and they are too trusting of strangers. Despite filling their bags with mace and a fake college ID (to get into the library early), they still encounter dangerous situations because of their naivety. That's another element I love about the film because the characters possess a sweet and spicy (in Molly's case) wholesome quality. 
"Booksmart" is also a different experience than I had in high school. My time in the halls can be better described as "Dazed and Confused" meets "Euphoria." I've never related to a teenage character on screen more than Rue Bennett in "Euphoria." Let's just say your girl had trauma from also experiencing the loss of a parent at a young age, which made partying an escape. Sure, I got my s*** together and graduated from college but I calmed down significantly by the time I turned 21, a shift I've found was not really the case for most people. There's a line in "Booksmart" though where their teacher Ms. Fine tells them how she compensated for her subdued behavior in high school by going crazy in her twenties. So much so that she is now banned from every Jamba Juice in the country. Therefore, Ms. Fine encourages the girls to go out and have fun, that this is their night. Essentially, be sure to have some fun and get into some trouble now as opposed to overdoing it later. Even though I wasn't a good girl like Molly and Amy, I'm glad I was able to apply that same sentiment as a teen and not get arrested or banned from a national juice establishment in my twenties.
There's a lot of comedy and perennial lessons in "Booksmart." It's a great back-to-school film but also a shining example of how supportive friendships can look and how maintaining a work-life balance is key. Hell, even as adults it's important to remember that. Do things in moderation and get your s*** done but be sure to make time for yourself to have some fun. Oh yeah, and never forget your ride or die.