Days Gone: Everything We Know About The Upcoming Video Game Adaptation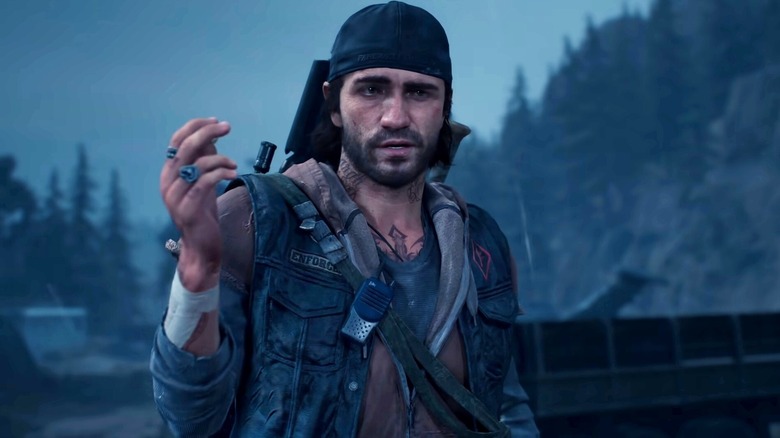 Sony Interactive Entertainment
The 2019 open-world action/adventure video game "Days Gone" is getting the big screen treatment from Sony PlayStation Productions, according to Deadline. The PlayStation game from Bend Studios and Sony Interactive Entertainment is set in a post-apocalyptic future in the Pacific Northwest after a pandemic turns people into zombie-like creatures called Freakers. It has sold over nine million units so far, with the lead role of Deacon St. John voiced by Sam Witwer, the voice of Darth Maul in "Star Wars: The Clone Wars," "Star Wars Rebels," and "Solo: A Star Wars Story." 
This move comes after the success of Sony's "Uncharted" film, based on the video game of the same name, starring Tom Holland and Mark Wahlberg. "Uncharted" made almost $402 million worldwide, making it the fifth-highest grossing after  "Warcraft," "Detective Pikachu," "Rampage," and "Sonic the Hedgehog 2."
Here is everything we know so far about the film adaptation of "Days Gone." 
What we think Days Gone will be about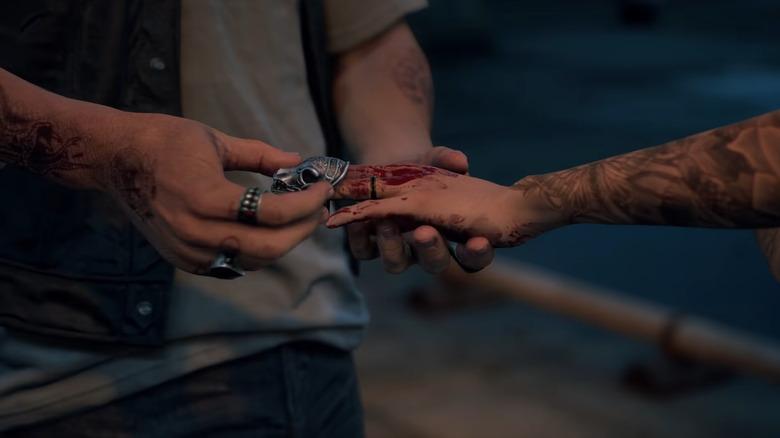 Sony Interactive Entertainment
In the game, after a global pandemic decimates the world, turning a huge chunk of people into zombie-like Freakers who eat people, society has become a disaster. The story of "Days Gone" follows a biker named Deacon St. John in the Pacific Northwest as he tries to survive what the world has become.
Deacon's wife Sarah Whitaker (voiced in the game by Courtnee Draper) and friend William "Boozer" Gray (voiced by Jim Pirri) try to find safety, leading to Sarah being airlifted to a refugee camp. Deacon hears that the camp has been overrun by the diseased creatures and that Sarah is presumed dead. Information comes in later that makes Deacon believe she might be alive, and he sets out to find her.
Deadline reports that the script is "a love ballad to motorcycle movies," and refers to the story as a "modern-day Western."
What we know about the cast and crew of Days Gone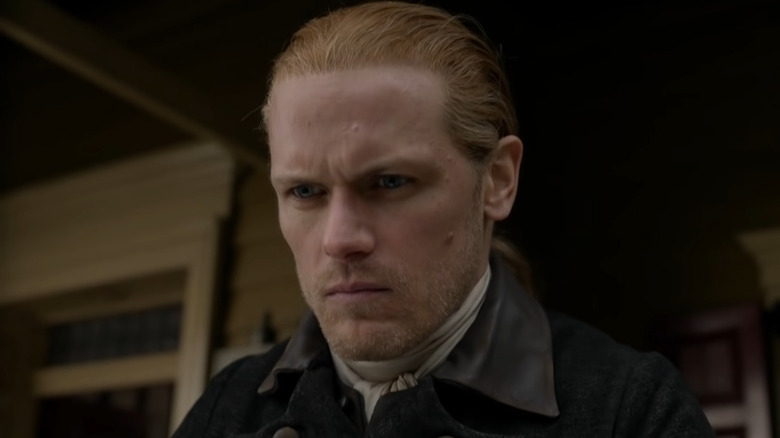 Starz
Though we don't have a full cast list for "Days Gone" yet, Deadline reports that Sam Heughan who plays Jamie Fraser in the Starz series "Outlander" is up to play the role of Deacon St. John. Considering what we've seen in the last few seasons of "Outlander" — set in the lead-up to the American Revolutionary War — Heughan is certainly comfortable with playing a survivalist. He's also a motorcycle rider, which he's posted about on his Instagram account, so that helps.
The script for "Days Gone" comes to us from writer Sheldon Turner who co-wrote the screenplay for "Up in the Air" with Jason Reitman, which was nominated for an Academy Award for Best Adapted Screenplay. He has a story by credit on "X-Men: First Class," and wrote the upcoming film "Everest" for director Doug Liman, which will star Heughan. 
Producing "Days Gone" are Turner and Jennifer Klein through their Vendetta Productions. Producers for Sony PlayStation Productions are Asad Qizilbash and Carter Swan. 
There is no release date yet for "Days Gone," but we'll keep you updated with any additional information as it becomes available.