Ferris Bueller Spin-Off Movie Coming From Cobra Kai Creators, Will Follow The Valets From Original Film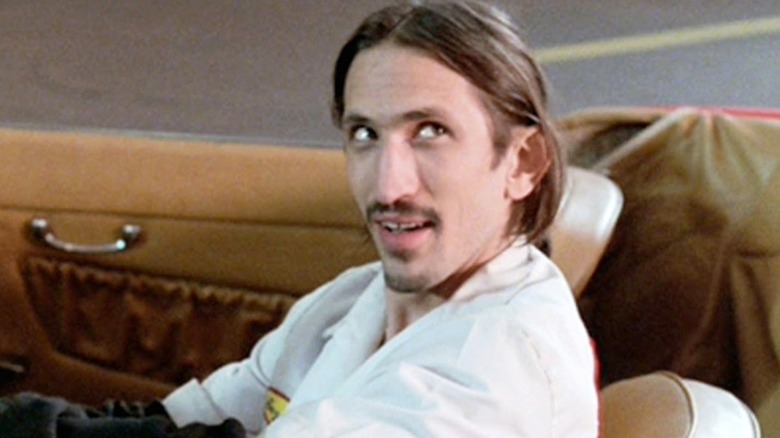 Paramount Pictures
Everything old is new again. Or, in this case, kind of old again since we're going back to the '80s. It has been revealed that the John Hughes classic "Ferris Bueller's Day Off" is getting a spin-off film. While that, on its own, might raise an eyebrow or two, the actual pitch for the movie is more than a little surprising. Rather than focusing on Ferris, Cameron, or one of the other main characters, we are going to take a look at a couple of very minor figures in Ferris' legendary day away from school.
As reported by Deadline, the film is titled "Sam and Victor's Day Off" and is currently in the works at Paramount Pictures. So, who are Sam and Victor? Those who will recall the 1986 classic might remember that Ferris convinced Cameron to borrow his dad's cherished Ferrari. Well, this movie will focus on the valets who took the Ferrari on a joy ride, adding quite a few miles on the odometer that ultimately led to a massive headache for Cameron. It's said that the movie will take place on the same day off Ferris enjoyed, showing audiences what those valets did on that little joy ride.
Perhaps the most intriguing part of all this is that the creators behind "Cobra Kai" — Jon Hurwitz, Hayden Schlossberg, and Josh Heald — are said to be tackling the spin-off. Up-and-coming filmmaker Bill Posley, who worked on "Cobra Kai" as an executive story editor, is going to be penning the screenplay. Richard Edson and Larry "Flash" Jenkins played the valets in the original movie, who were not actually given names at the time. There is no word yet on who might be eyed to play them this time around.
Seemingly pointless, but maybe not?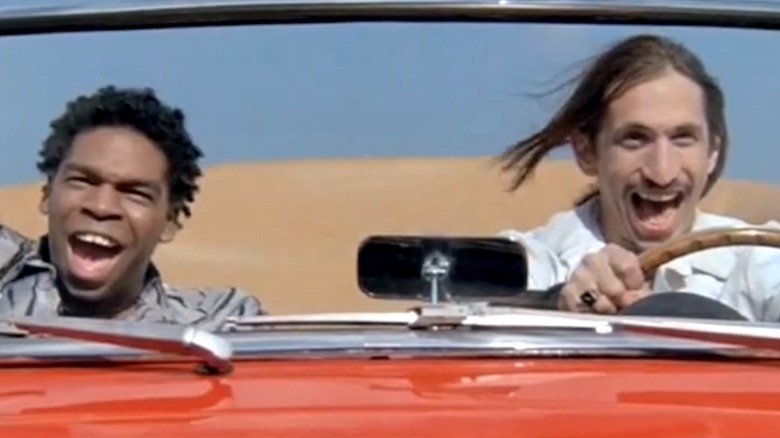 Paramount Pictures
Taken at face value, this very much seems like yet another attempt by a Hollywood studio to milk a beloved franchise for all it's worth. '80s nostalgia is running hot and "Ferris Bueller's Day Off" has endured in pop culture well beyond its initial, successful box office run (its post-credits scene inspired the now-ubiquitous trend in Marvel movies). Given what Paramount just experienced with "Top Gun: Maverick," it makes every bit of sense for the studio to make more sequels (or sidequels) to '80s classics.
Aside from the fact that "Maverick" turned out better than any of us could have expected, let us not forget that "Cobra Kai" is one of the most beloved shows going right now and it too came about as a seemingly needless legacy sequel to the "Karate Kid" movies. So, having those people throwing their weight behind this spin-off adds just enough to this to make one wonder if there might be something to the idea.
Paul Young is producing the project with Devon Young overseeing. Stephen Cedars, Benji Kleiman, and Scott Yacyshyn are set as associate producers, while Dina Hillier is on board to executive produce.
"Sam and Victor's Day Off" does not yet have a release date set.