That '70s Show Gave Bruce Willis A Good Reason To Return To TV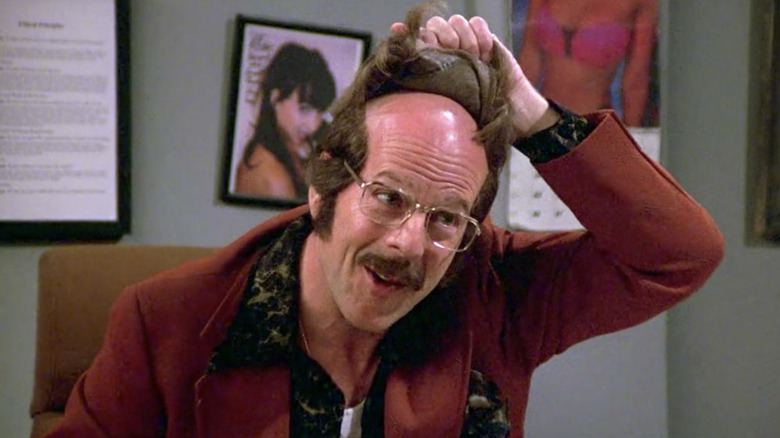 Fox
In the early '80s, Bruce Willis was known for two things: playing the wise-cracking David Addison in the TV rom-com "Moonlighting," and dad-dancing around porches while promoting Seagrams. Then, as the lead in 1988's "Die Hard," he portrayed the smart-ass, roof-jumping cop John McClane, one of the most successful action heroes ever.
Over the next decade, Willis became one of America's most recognizable action heroes, while still managing to impress audiences with dramatic performances. Although most closely associated with the sarcastic tough guy who routinely risks life and limb to save the day, Willis' versatility can be seen in dramatic films like "The Sixth Sense" and black comedies like "Death Becomes Her."
Although he first made a splash in a tv rom-com, the actor avoided the small screen for several years after his five-year stint on "Moonlighting," and focused solely on his film career. Finally, in the early 2000s, Willis found a very good reason to appear on "Friends" and "That '70s Show," even though he wouldn't take home a single penny for either role.
Friends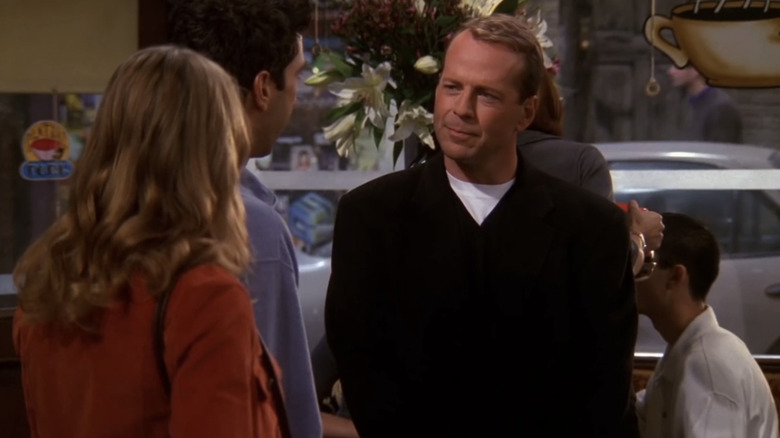 NBC
In 2000, Willis appeared alongside Friends alum Matthew Perry in "The Whole Nine Yards." Reportedly, Perry had a good feeling about the comedy and predicted it would be a hit with audiences, but Willis was far less optimistic. Perry decided to settle the difference of opinion with a bet, and Willis agreed to appear in an episode of "Friends" for free if the film hit the number one spot at the box office. If you're a Fan of the show and you've seen "The One Where Ross Meets Elizabeth's dad," then you know that Perry won the bet.
Willis appeared in three episodes of "Friends," where he portrayed the father of Ross' much younger girlfriend Elizabeth, and brief love interest of Rachel. While it's widely reported that Willis appeared on the show for free, that isn't exactly true. He was paid for the role, but the actor donated his entire paycheck to five charities: The American Foundation for AIDS Research, AIDS Project Los Angeles, the Elizabeth Glaser Pediatric AIDS Foundation, the Rape Treatment Center, and UCLA Unicamp for underprivileged children.
Even though he didn't take home a traditional payday from his work on "Friends," the role earned Willis his second Primetime Emmy.
That '70s Show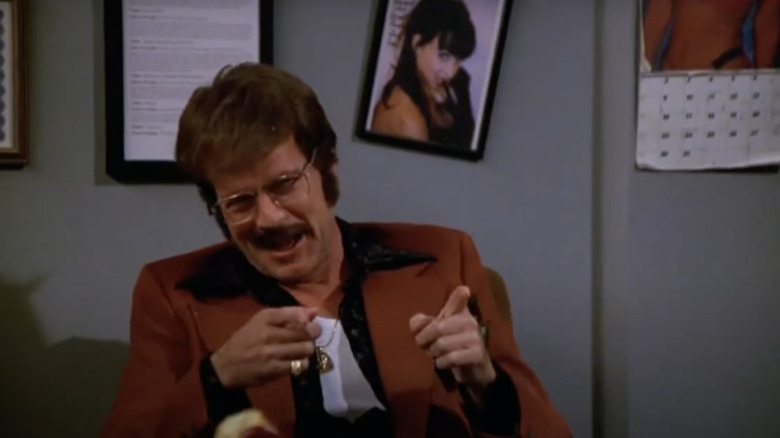 Fox
Five years after the three-episode stint on "Friends," Willis appeared in "That '70s Show" alongside Ashton Kutcher, then boyfriend of his ex-wife, Demi Moore. Even though most people might find that whole situation awkward, Willis shrugged off any suggestions of animosity, and insisted that he, Moore, their three daughters, and Kutcher had "become like a tribe." It seems jealousy is a very small hurdle for a man who willingly tethers from a 500-foot skyscraper.
At the request of Kutcher, Willis appeared on the popular sitcom, where he portrayed a sleaze-ball named Vic. Kutcher's airhead character Kelso decides to become a security guard at Chicago's Playboy Club and sits down for an interview with Vic, the club's head of security. Vic is a leisure suit-wearing creeper with a peeping Tom hole in the wall behind his desk, but the veteran actor used the sleazy role to benefit those in need.
Once again, Willis gave away his entire paycheck. This time, his earnings were donated to The American Red Cross Disaster Relief Fund to help victims of Hurricane Katrina.
The fact that Willis has donated his time and money to help others in need is a solid reminder that being a hero doesn't always have to include smashing cars into helicopters or jumping off tall buildings.