Dan Harmon Has Some Regrets About Writing Britta's Community Character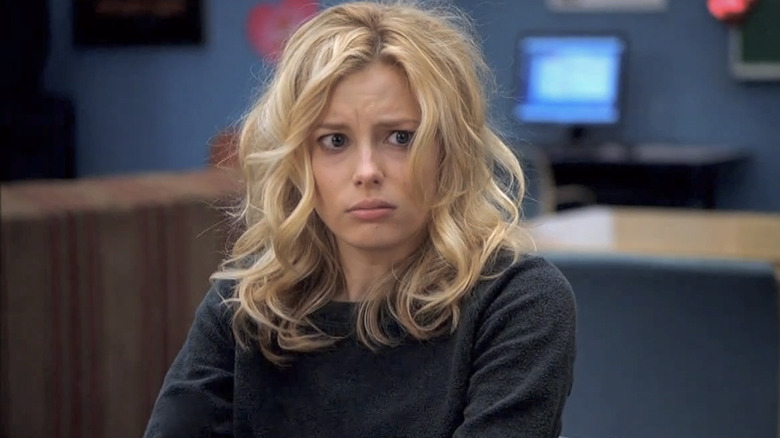 NBC
Female characters aren't often treated very sympathetically in media. Whether it be in the minds of fans or in the hands of the writers, the girls just can't win. Sometimes they're underwritten, or subject to the whims of the male characters in their stories. Other times they're complex, even flawed — but misogyny (internalized or not) often makes them a punching bag in fandom discourse.
Of course, some female characters — like Britta Perry (Gillian Jacobs) of "Community" fame — have it worse than others. Britta's characterization was shaky from the very beginning, and though she eventually evolved into an interesting character, "Community" creator Dan Harmon still has one major regret about the way Britta was written.
'She was like a mannequin'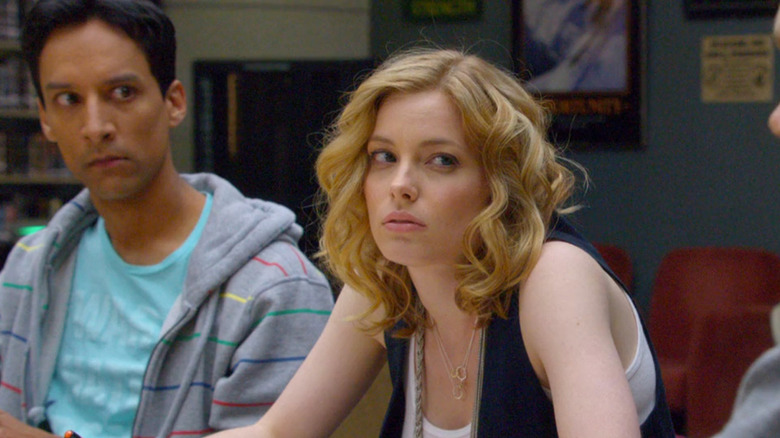 NBC
At Vulture Fest 2019, Harmon and the cast of "Community" reunited to discuss the legacy of the series — as well as its most divisive characters. When asked about the elements of "Community" that changed the most between the pilot and the series, Harmon noted that Britta was definitely the most changed character:
"Because Britta's character in particular, it was such a — and all props to my colleagues — but it was such a straight dude, like, kind of version of a girl as a carrot, you know, for the male protagonist. And it was like, from the way we dressed her to every line of her dialogue and all these things, it was like we didn't discover the 'Britta' character for a long time."
Harmon also acknowledged that some fans took issue with Britta's transformation across the show's six seasons (...and a movie? Seriously guys, where's that movie?). He continued: 
"Some people may go like, 'Oh, that's the character, I don't like it here, I don't like it there,' but one things for sure: that Britta became so developed, and I think of the pilot and I'm just like, 'Oh, she was like a mannequin.'"
An overcorrection, perhaps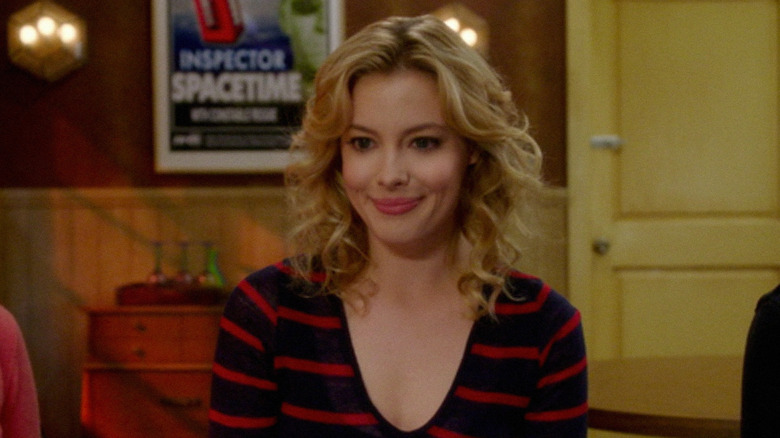 NBC
It is true that Britta represented a form of motivation for leading man Jeff Winger in the "Community" pilot, which did culminate with an unfortunate love triangle at the end of the first season. But she was, at the very least, Jeff's intellectual equal. She's one of the few characters who actually makes an effort to hold Jeff accountable. As the seasons progress, however, Britta loses a lot of that competence. She, like the rest of the study group, gains quirks and flaws that build upon her characterization in the pilot — and that would be a great thing if her intelligence wasn't always sacrificed to amp up the humor in the show.
It's not easy to make a "straight man" character funny, especially in a world devolving so rapidly into absurdity as "Community." Britta became more developed, sure, and certainly funnier in a way, but only because she was always the butt of the joke. Of course, Britta's not the only character to get dumbed down as a series goes on, or even to become a more heightened version of herself. Stuff like that just happens when writers don't really know what to do with a character: look no further than Joey Tribbiani's frustrating regression in "Friends" — or even Winston's shaky arc in late seasons of "New Girl" — for proof of that. But at the end of the day, it's always fun when the actors are committed to the bit no matter what. Jacobs deserves serious props for rolling with the punches from the very beginning. It wasn't always easy to root for Britta, but Jacobs gave her all regardless.