The Greatest Beer Run Ever Trailer: A Guy Actually Did This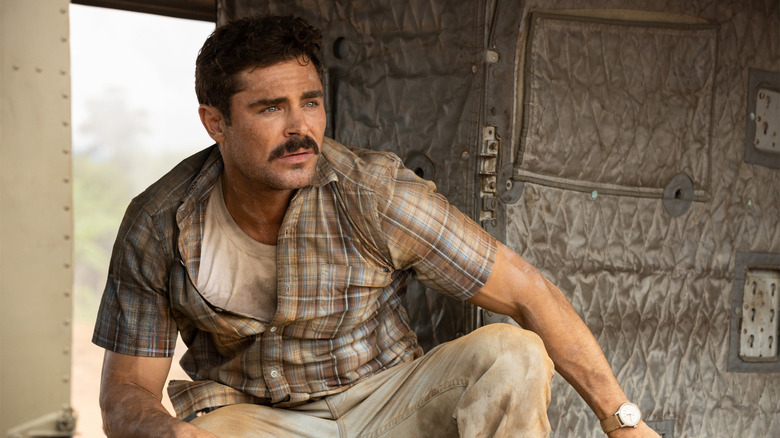 Apple TV+
After gaining fame for anarchic, hilariously dumb movies like the appropriately titled "Dumb and Dumber," and participating in the horrendously bad "Movie 43," Peter Farrelly shocked audiences everywhere when he made a film the Academy deemed Oscar-worthy and not just a racist dramedy. 
But how do you follow "Green Book"? Why, with an absurdist war drama with a great cast, of course! "The Greatest Beer Run Ever" is, like its predecessor, based on a true story, and it stars Zac Efron's John "Chickie" Donohue. In 1967, Chickie dared travel to Vietnam in the middle of the war to deliver beers to the troops. Not all troops, mind you, but specifically the kids from his neighborhood, who are spread out across the country. Along the way he will probably learn a few lessons, and evade lots of bullets.
The film also stars Russell Crowe and Bill Murray. It is set to make its premiere at the Toronto International Film Festival next month. 
Bringing beers to the lads
The trailer plays up the absurdity of the story, and the "based on a true story" factor — the trailer includes an "a real guy actually did this" note and Chickie breaks the fourth wall with his own "you might wonder how I ended up in this situation." But once we see Chickie in Vietnam, the tone of the trailer becomes more somber. Indeed, Apple TV+ clasifies this as a drama, and the trailer promises a touching story about friendhsip and brotherhood, though it remains to be seen if Peter Farrelly is the right person to give us yet another movie about Vietnam.
Farrelly reunites with his "Green Book" writing team Brian Hayes Currie and Pete Jones to write the script for "The Greatest Beer Run Ever," which is adapted from the New York Times best seller "The Greatest Beer Run Ever: A Memoir of Friendship, Loyalty and War," by Joanna Molloy and John "Chickie" Donohue. 
"The Greatest Beer Run Ever" premieres September 30, 2022 in theaters and also on Apple TV+.
Here's the synopsis:
"To show support for his neighborhood friends serving in Vietnam, Chickie Donohue (Zac Efron) decides to do something totally outrageous: travel to the frontline by himself to bring the soldiers a little piece of home — their favorite can of American beer. However, what started as a well-meaning journey quickly turns into the adventure of a lifetime as Chickie confronts the reality of this controversial war and his reunions with his childhood buddies thrust him into the complexities and responsibilities of adulthood. Based on an incredible true story, "The Greatest Beer Run Ever" is a heartfelt coming-of-age tale about friendship, loyalty and sacrifice."