Horizon: Everything We Know So Far About Kevin Costner's Multi-Movie Western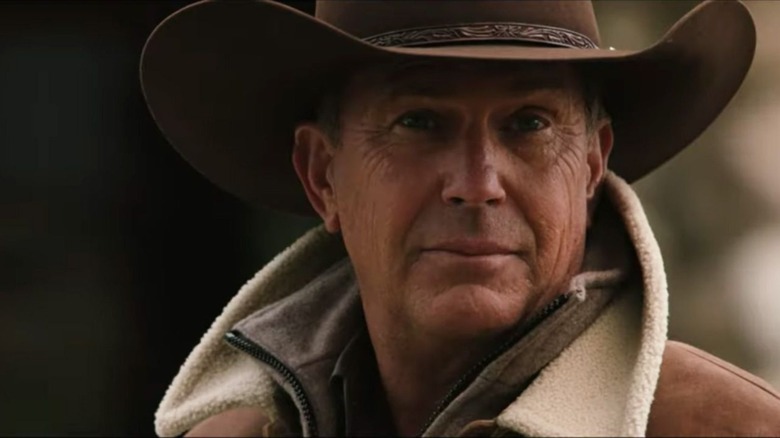 Paramount
Kevin Costner is a very busy cowboy these days. The actor is directing and starring in a new project called "Horizon," which is an epic production comprising three films, to be released every three months or so. Costner wrote the script with Jon Baird, and he'll produce through his Territory Pictures. (It was noted in an earlier article that there were going to be four films, though Deadline is now saying three.)
"Horizon" is a western epic, covering 15 years of history surrounding the Civil War. Costner is no stranger to horseback riding, of course: He's starring in the fifth season of the Taylor Sheridan series "Yellowstone," which has spawned a number of spinoffs. He previously directed "the Postman" in 1997, the Oscar-winning "Dances With Wolves" in 1990, and "Open Range," another western, in 2003.
According to a Variety article from earlier this year, the "Horizon" shoot, which begins late in August 2022 in Utah, is set to span 220 days. Someone get this cowboy some coffee and vittles! He's going to need it.
What we think Horizon will be about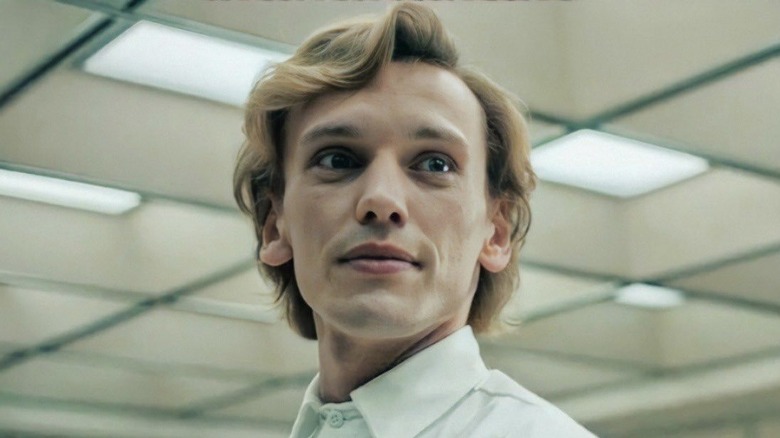 Netflix
"Horizon" takes place in the 15 years before, during, and after the Civil War, as well as the settlement of the western portion of the United States, according to the Deadline article. "Horizon" is the name of the first film, which will be released from Warner Bros. and New Line Cinema. 
The site offers the following synopsis: 
"Experienced through the eyes of many, the epic journey is fraught with peril and intrigue from the constant onslaught of natural elements to the interactions with the Indigenous peoples who lived on the land and the determination and at many times ruthlessness of those who sought to settle it."
It will be very interesting to see how they handle those interactions with Indigenous peoples, and if some of the story is told from their point of view instead of solely the view of the white settlers. 
What we know about the cast and crew of Horizon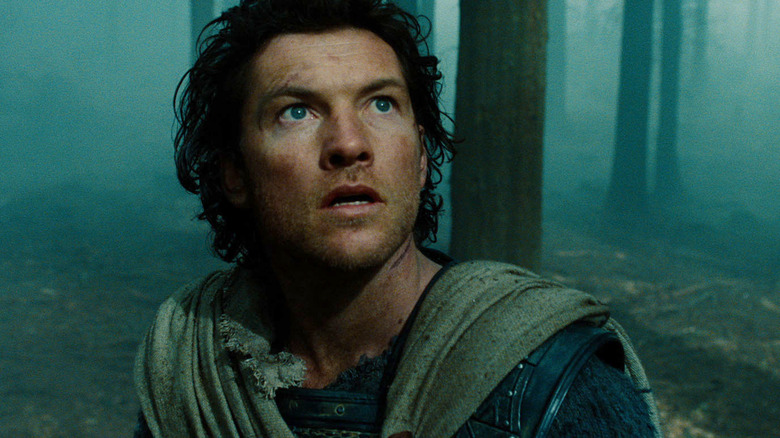 Warner Bros.
In addition to Kevin Costner who will lead the cast, several actors have joined the project. Sienna Miller ("The Lost City of Z"), Sam Worthington (the "Avatar" franchise), and Jamie Campbell Bower ("Stranger Things") who, the site points out, revealed his casting news on "The Tonight Show." 
Worthington told the site of his casting, "I am very excited and humbled to go on this incredible and important journey with Kevin, who is one of the industry's finest and inspiring storytellers." Miller said of the project, "I am excited to go on this epic journey with such a legendary actor and director at the helm. The story is riveting. I am very honored to be a part of it."
We don't have a release date for the "Horizon" films yet, but we'll keep you updated as information becomes available.