5 Brilliant Wolfgang Petersen Movies And Where To Watch Them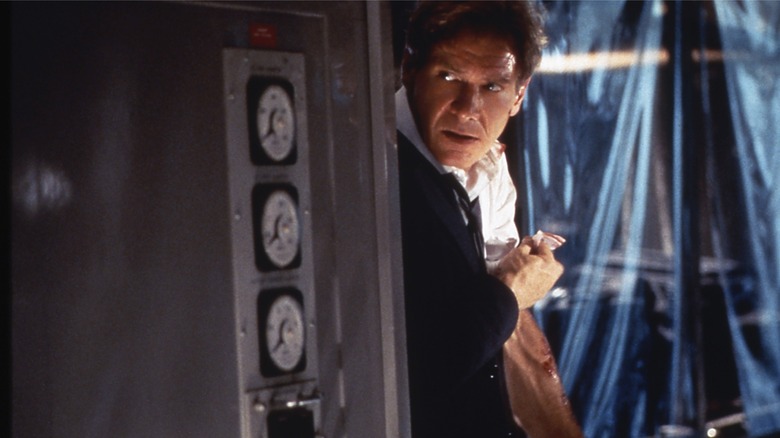 Columbia Pictures
Today we lost Wolfgang Peterson, a brilliant director who has helmed cinematic classes for over half a century. Peterson was known stateside for his blockbuster films, but Peterson was never a one-note director, telling rich and ambitious stories across genres. The German-born director saw great success in his homeland and successfully managed to break into Hollywood because of it. As a way to pay tribute to this fantastic filmmaker and to honor the body of work he's left behind for us to cherish, here are 5 of Wolfgang Petersen's most brilliant movies, and where you can watch them.
The Boat (Das Boot)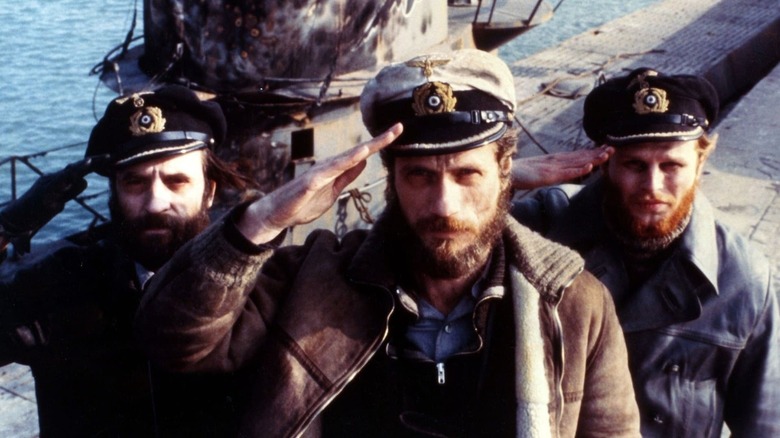 Columbia Pictures
Known as "Das Boot" in Europe, Peterson crafted one of the greatest war films of all time with "The Boat." The 1981 German-language film centers on the crew of a submarine during World War II, forced to co-exist in cramped quarters on what we know will be a fruitless endeavor. "The Boat" focuses on a single mission from beginning to end, and all of the trials and tribulations that it entails, including abject restlessness. This isn't to say the film is devoid of action — on the contrary, actually — but "The Boat" is far more interested in assessing the complexities of war than the spectacle of it all. When the film was released in the United States, it nabbed a whopping six nominations at the Academy Awards, which was unheard of at the time for international films. Peterson expertly crafted the claustrophobic nature of existing on a submarine, and no other film on a similar subject has been able to hold a candle to his achievement.
"The Boat" is streaming for free on Tubi.
Air Force One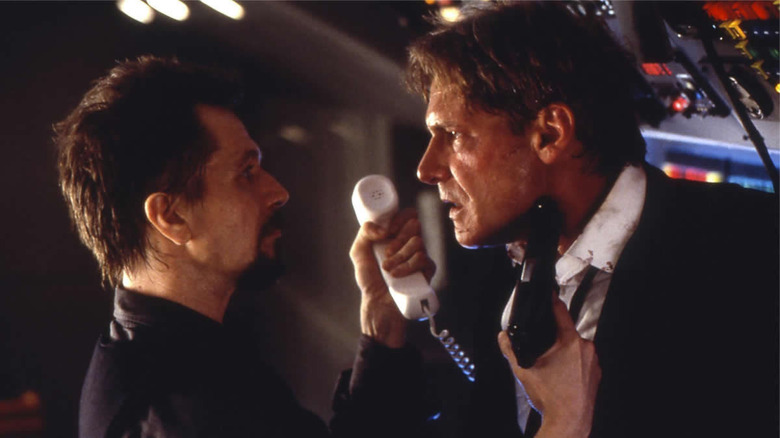 Columbia Pictures
One of my favorite film subgenres is "movies that dads watch on a Sunday afternoon because it was playing on cable," and the Harrison Ford political action thriller "Air Force One" is a perfect example of this canon. Ford plays President James Marshall who immediately after vowing to never negotiate with terrorists, boards the presidential aircraft Air Force One to discover the flight has been hijacked by terrorists led by Gary Oldman. Fortunately, Marshall is a former soldier and uses his military training to feign an escape as a means to stow away on the plane to rescue his family and the rest of his Presidential team on board. Peterson presents the perfect balance of machismo fantasy and borderline American propaganda, without ever feeling preachy. Contained action films aren't easy to pull off, but Peterson nailed it.
"Air Force One" is available on PVOD for roughly $2.99 per rental.
Outbreak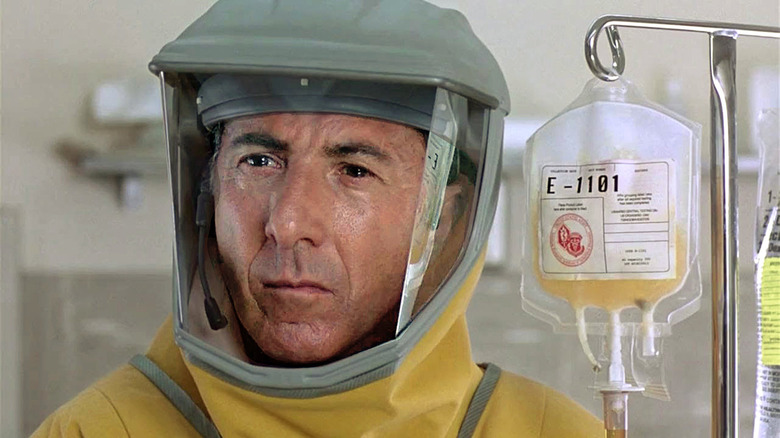 In the early days of the pandemic, movie lovers sitting at home started consuming movies about viral contagions ad nauseam, like 1995's "Outbreak." The film centers on a new viral hemorrhagic disease that erupts in a small American town as the Centers for Disease Control work around the clock to try and prevent the disease from spreading. Unfortunately, a newly appointed Army general has plans to manipulate the virus into a bioweapon like some sort of "Resident Evil" villain, hindering progress on finding a cure. It's a fantastical approach to a medical disaster and remains wildly entertaining after all these years. Nothing about "Outbreak" feels based in reality whatsoever, but that's sort of the fun of it all. After living through our own actual pandemic, "Outbreak" provides melodramatic escapism through an unbelievable cast including Dustin Hoffman, Rene Russo, Morgan Freeman, Cuba Gooding Jr., Donald Sutherland, and the rightfully disgraced albeit talented human trash heap, Kevin Spacey.
"Outbreak" is available on HBO Max.
The Consequence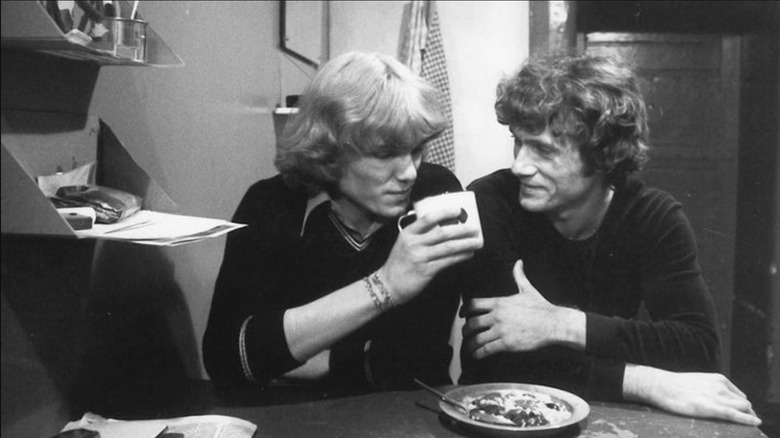 Solaris Film
Before there was "Call Me By Your Name," there was a Wolfgang Petersen film known as "Die Konsequenz." Peterson's 1977 drama is a groundbreaking piece of LGBTQIA+ cinema. Originally released as a made-for-TV film in West Germany, "The Consequence" is an adaptation of the 1975 autobiographical novel of the same name by Alexander Ziegler about a gay prisoner falling in love with the much younger son of a prison warden, and the homophobic abuse hurled at the two throughout the rest of their lives because of it. Make no mistake, "The Consequence" is an incredibly difficult film to navigate given the age gap between the two lovers, but this look at homophobia in 1970s West Germany is intimate, bleak, and an underseen major work in the history of queer cinema. Peterson's use of black and white cinematography is breathtaking, and serves as the perfect medium for a film about why living in black and white binaries is oppressive and benefits only those in power.
"The Consequence is streaming on Dekkoo, or available to rent on PVOD.
The NeverEnding Story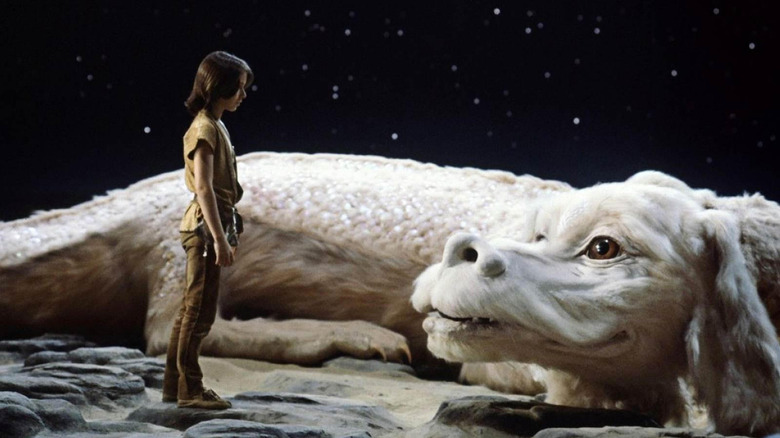 Warner Bros.
The 1980s offered a feast of family-friendly fantasy films, but few were as memorable (or traumatizing) as "The NeverEnding Story." Based on Michael Ende's novel of the same name, Wolfgang Peterson's first English-language film is about a young boy named Bastian Bux who uncovers a magical book that tells the story of the young warrior Atreyu who is tasked with stopping the Nothing, the dark and malicious force trying to swallow the fantastical world of Fantasia. Due to its fantastical elements and larger-than-life characters, "The NeverEnding Story" was the most expensive movie produced outside of the United States or the Soviet Union at the time of release. Although the film received mixed reviews, it became a childhood staple for a generation, and enjoyed an increase in popularity just a few years ago after "Stranger Things" made reference to the film's earworm theme song. Peterson tried his hardest to capture magic on screen with "The NeverEnding Story," and the way the film has continued to influence pop culture nearly 40 years later proves that he succeeded.
"The NeverEnding Story" is available to stream on HBO Max.