Elijah Wood Had One Goal In Mind After Leaving The Lord Of The Rings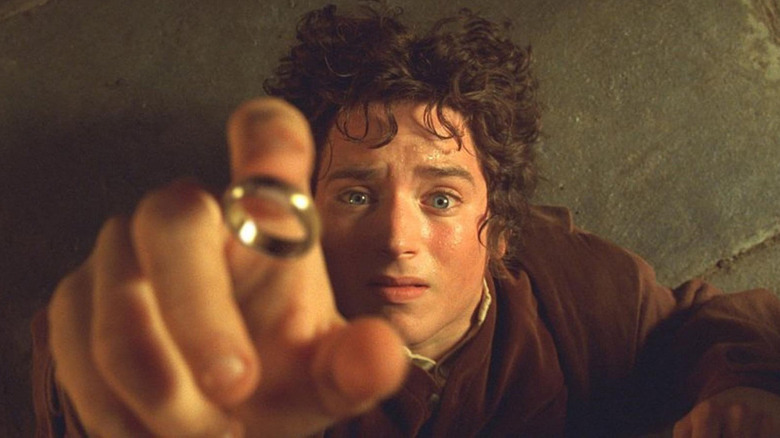 New Line Cinema
At the time the first entry in director Peter Jackson's "The Lord of the Rings" trilogy, "The Fellowship of the Ring," hit theaters in December 2001, a then-20-year-old Elijah Wood had already been acting in movies for more than a decade. How would the actor elect to follow up his role in the fantasy blockbuster films as the wide-eyed ring-bearer Frodo Baggins? By playing a sleazy nerd in "Eternal Sunshine of the Spotless Mind," portraying a silent, cannibalistic serial killer in "Sin City," and voicing a tap-dancing penguin in "Happy Feet" (among other things).
Wood's eclectic post-"Lord of the Rings" filmography was a conscious choice on his part. In an interview with Esquire to mark the 20-year anniversary of "Fellowship" in 2021, Wood recalled just how much Jackson's fantasy-adventure trilogy came to consume his life during the years they spent making it. "My life was so defined by being in New Zealand, by playing this role, by being with these people for so long," said Wood.
By the time it was over, Wood was exhausted "beyond anything I'd ever experienced," to the point where it made him very literally sick (a turn that, in an example of life imitating art, mirrored Frodo's poor health after saving Middle-earth). "My immune system was just like, 'You're going to lay down for a while.' I just needed to get a sense of 'Who am I, what am I, what am I doing?'" said Wood. Some five to six weeks later, he made a promise to himself, thinking:
"Well, I don't know if there is a chance that I'll be typecast in this. I just want to continue working on doing things that are so different."
Elijah Wood loves horror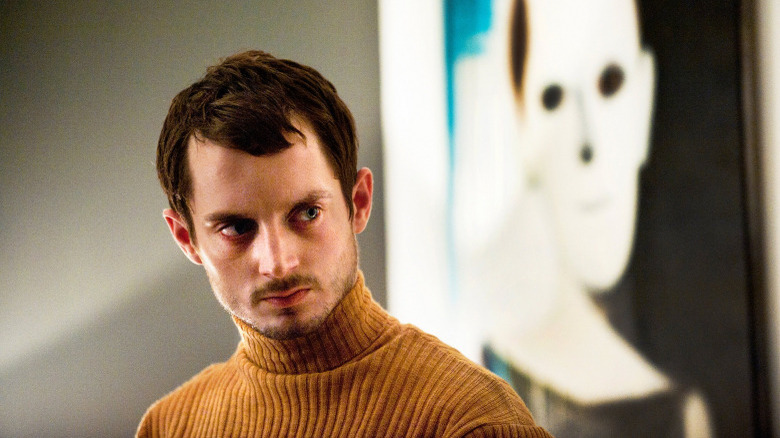 IFC Midnight
Even before "The Lord of the Rings," Elijah Wood was never one to repeat himself in his work. Besides appearing in family-friendly films like the Disney-backed "The Adventures of Huck Finn," as a kid actor, Wood starred in movies as varied as the romantic sci-fi drama "Forever Young" (which, fun fact, was penned by a then lesser-known J.J. Abrams) and Rob Reiner's notorious burlesque "North."
Speaking of notorious 1990s movies, the actor dabbled in horror at a very young age while starring opposite Macaulay Culkin in the 1993 thriller "The Good Son." The movie courted controversy for casting Culkin — only three years out from "Home Alone" — as a child who basically talks and acts like Hannibal Lecter ("a distasteful device by the filmmakers," Roger Ebert argued). Still, for Wood, it might have spoken to his love for horror starting at a young age.
"Initially, it's the forbidden fruit, right? It's the thing you're not supposed to watch," Wood told Esquire, revealing how his older brother would rent horror movies and show them to him when he was a kid without their parents' knowledge. "You really want to see it. Then I just fell in love with it from an artistic standpoint," he continued.
Wood's passion for horror is evident in his filmography as an adult, which includes roles in Franck Khalfoun's "Maniac" remake, the zombie horror-comedy "Cooties," and the comedy-thriller "Come to Daddy." As he put it:
"Genre films and horror are one of the more exciting places for filmmakers to be, because it allows for such creative decisions that in some cases, a typical drama or otherwise may not afford you those licenses."
'These characters that we played will be with us forever'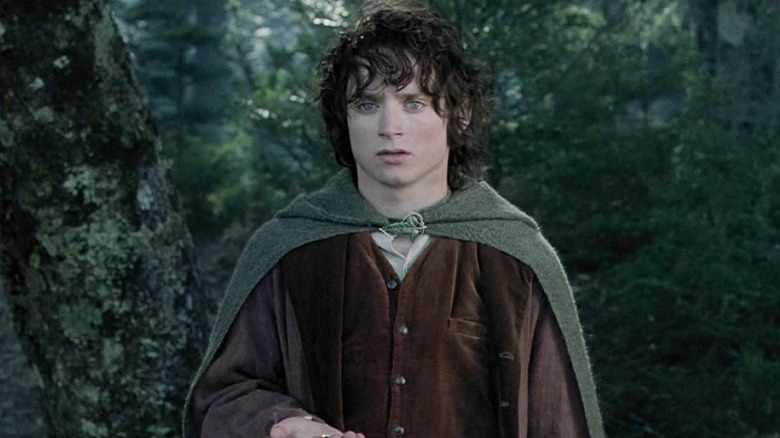 New Line Cinema
Rather than trying to distance himself from "The Lord of the Rings," Elijah Wood has only continued to embrace his legacy as Frodo Baggins — even going so far as to admit his fascination with the nasty foot injury Sean Astin suffered while shooting the ending to "The Fellowship of the Ring" (a reflection of Wood's greater love for the macabre, it would seem). "A defining aspect of me coming into my own as an adult is just recognizing, distilling down what it is that I love," Wood told Esquire.
If anything, Wood's (by the look of it, successful) efforts to avoid being typecast in films has made it all the easier for him to accept that, in the eyes of many people, he will always be known first and foremost for bringing one of J.R.R. Tolkien's most beloved heroes to life. "These characters that we played will be with us forever," said Wood. "And in many ways, they will probably be the first thing that people think about when they think about us, which I never really had an issue with."