Anne Heche, Actress In Volcano And Donnie Brasco, Dies After Accident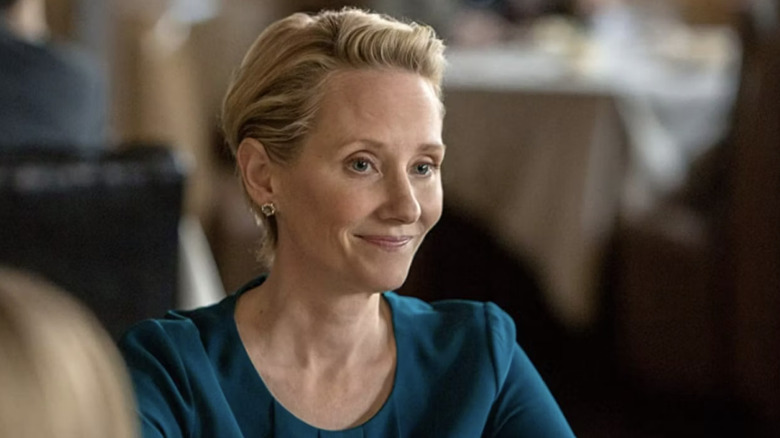 Bleeker Street
Update 3:33pm ET, August 12, 2022: According to NBC News, Heche is currently brain dead. "While Anne is legally dead according to California law, her heart is still beating, and she has not been taken off life support so that One Legacy can see if she is a match for organ donation," Heche's spokesperson said in a statement to NBC News. Our original article continues below.
It is with great sadness that we report that actress Anne Heche has passed away following a devastating car crash. The award-winning performer was only 53. Her loved ones have said that she had suffered a "severe anoxic brain injury" and was "not expected to survive." Heche remained on life support for several days while the medical team determined if any of her organs were viable for donation, since organ donation had "long been her choice."
Today, Heche's family decided to allow her to peacefully pass by giving permission for life support to be withdrawn, as confirmed by The Guardian. Shortly before her passing, the family released a statement to Deadline regarding their decision for her end of life plans, and to honor her memory.
"Anne had a huge heart and touched everyone she met with her generous spirit. More than her extraordinary talent, she saw spreading kindness and joy as her life's work — especially moving the needle for acceptance of who you love. She will be remembered for her courageous honesty and dearly missed for her light."
Anne Heche described her upbringing as a "life movies are made of" in her 2001 memoir "Call Me Crazy," which documented her afflictive childhood and her path toward healing. Heche broke into the industry shortly after she graduated high school by playing Vicky Hudson/Marley Love on "Another World," which won her a Daytime Emmy Award and two Soap Opera Digest Awards. Heche would see mainstream popularity throughout the 1990s thanks to roles in "Donnie Brasco," "Volcano," Gus Van Sant's "Psycho," "Six Days, Seven Nights," "I Know What You Did Last Summer," "Wag the Dog," and "Return to Paradise."
"People are somewhat confused by me and I understand that," Heche wrote in her memoir. "But I also am proud that I'm a woman who represents making difficult choices that bring you to where you want to be."
Remember to see the good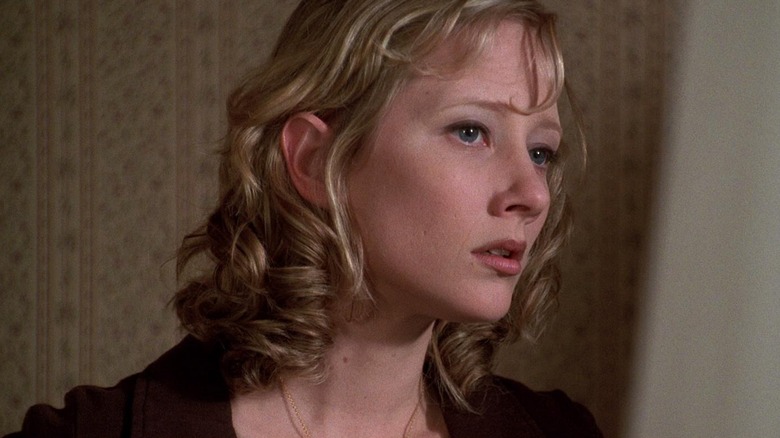 Summit Entertainment
Anne Heche was truly in a league of her own on screen, cast in roles that appeared as if she was the only person on the planet capable of playing the part. Heche truly stole every scene she was in, and elevated every role by performing with a fearless vulnerability that could not be taught; it just existed within her, seemingly forged in the fire of surviving her difficult life. Heche was very vocal about her struggles with mental health and addiction, and the unfortunate reality is that the self-destruction has also left a trail in her wake. Heche should be remembered for her remarkable talent and the joy she brought to so many people, but the circumstances surrounding her passing cannot be dismissed.
There's a line in her memoir that feels particularly poignant today where she said, "I've always wanted to heal my life. I always wanted to see the good side of life. I've always wanted to see the good in everything that happened to me." Today, we should all strive to see the good in Anne Heche. She was a loving mother, a gifted actress, a groundbreaking queer figure, one of the earliest celebrities to candidly discuss mental illness, trauma, abuse, and addiction, and a human being who does not deserve to have a life defined by her lowest moments. 
May she rest in peace.