The Legendary Stuntman Who Inspired Brad Pitt's Cliff Booth Has Passed Away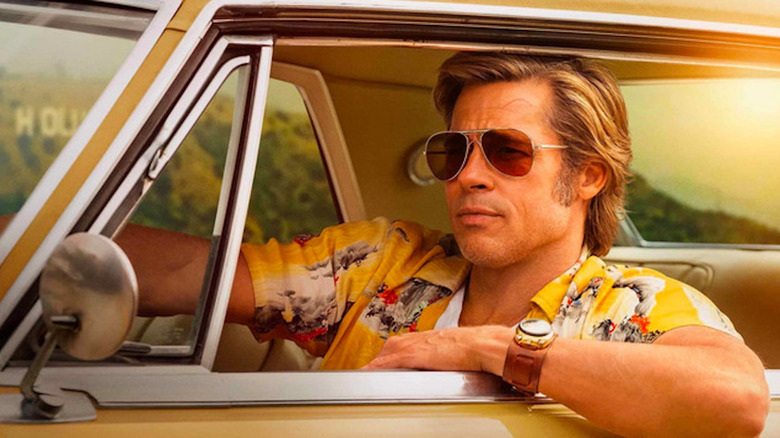 Sony
Gene LeBell, a pioneering mixed martial artist and hugely respected Hollywood stuntman, has died at the age of 89. LeBell was a behind-the-scenes giant in films, professional wrestling, and combat sports. He introduced Bruce Lee to the art of grappling, and counted among his students the eclectic likes of Elvis Presley, Chuck Norris, Benny "The Jet" Urquidez, Roddy Piper, and Ronda Rousey. Over a career that spanned more than half a century, LeBell became known as "The Godfather of Grappling." His chokehold technique was legendary, which, allegedly, Steven Seagal learned the hard way.
Born on October 9, 1932, LeBell took to martial arts at an early age. He was seven when he began training in catch wrestling under Ed "Strangler" Lewis, and quickly took up judo. He enjoyed major victories in the U.S. National Judo Championships during the 1950s before segueing to professional wrestling. In 1963, he accepted an exhibition match against boxer Milo Savage, who, along with most of the pugilist community, believed martial artists were no match for practitioners of the sweet science. The five-round contest in Salt Lake City was, according to LeBell's camp, heavily weighted against the judo proponent. Savage was accused of slipping brass knuckles into his boxing gloves, but, despite injuring his shoulder, LeBell emerged the victor. His legend only grew from there. Many challengers tried LeBell on for size, and almost all of them found him a painfully ill-fit.
A manifold martial arts legacy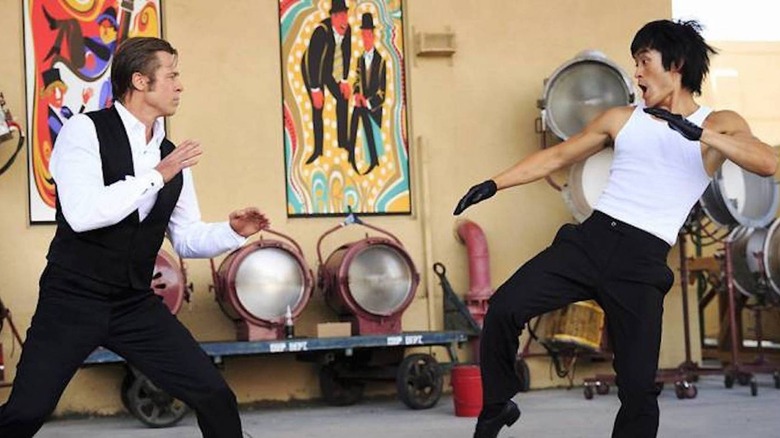 Sony
LeBell was the president of the National Wrestling Alliance's Hollywood, California arm, and competed in matches until 1981. His patented "LeBell Lock" is still in use to this day. (As LeBell explained to the WWE Network, "It's a necklock. If you hook the arm and go in deep, you got a shoulder-lock and an elbow-lock. It's a hell of a thing.") Meanwhile, between 1962 and 2012, LeBell was a familiar and, in time, worshipped presence as a stuntman on film and television sets. He met Bruce Lee during the television run of "The Green Hornet," and the two traded ideas on grappling and Lee's revolutionary Jeet Kune Do discipline.
Several decades later, he also encountered Steven Seagal, who rose to unlikely movie stardom thanks in no small part to being erstwhile-power-broker Mike Ovitz's personal Aikido trainer. And here is where LeBell's legend takes on schadenfreudic proportions.
What is not up for dispute is this: On the set of "Out for Justice," Seagal, a confident man with a penchant for popping off, asserted that he could not be choked out due to his superior martial artistry. LeBell, who was working as a stunt coordinator on the film, asked Seagal if he'd like to demonstrate this unchokeable gift. Seagal took him up on the offer ... and here's where accounts get conflicted. According to LeBell, he put the movie star to sleep, and, in doing so, caused him to make an excremental mess in his trousers.
The crap heard 'round the world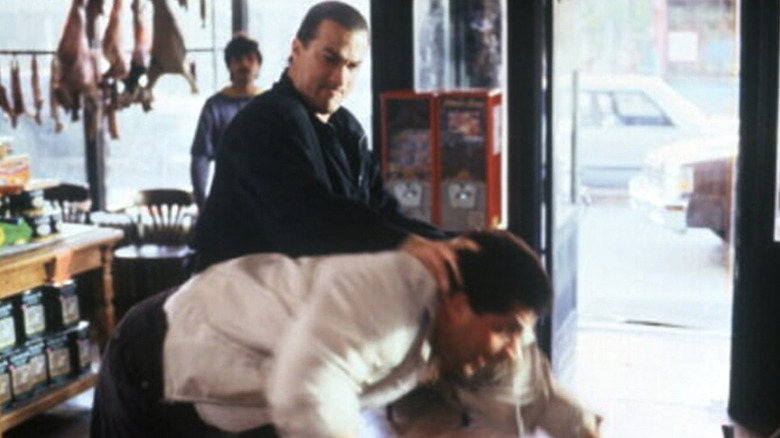 Warner Bros.
In an interview with MMA Underground, LeBell addressed the issue with admirable delicateness. "When we had a little altercation or difference of opinion, there were thirty stuntmen and cameramen that were watching. Sometimes Steven has a tendency to cheese off the wrong people, and you can get hurt doing that." LeBell ended the story on a semi-conciliatory note:
"Well, if a guy soils himself, you can't criticize him, because if they just had a nice big dinner an hour before, you might have a tendency to do that. ... Steven Seagal is a very outstanding martial artist. I've got nothing against Steven. ... Personally, myself I don't think he's taught these mixed martial artists how to win a match. ... He's done a lot for martial arts."
Seagal, on the otherhand, has called LeBell "a pathological scumbag liar." Who knows where the truth lies?
In any event, LeBell's martial arts prowess is integral to the evolution of staged combat in film and television. His no-nonsense demeanor partially inspired Brad Pitt's Cliff Booth in "Once Upon a Time in Hollywood." You could argue that no one has done more for hand-to-hand combat in the United States over the last century than Gene LeBell. The man was a titan. Rest easy, sensei.