Madame!: Everything We Know So Far About The Historical Series Showrun By Andy Serkis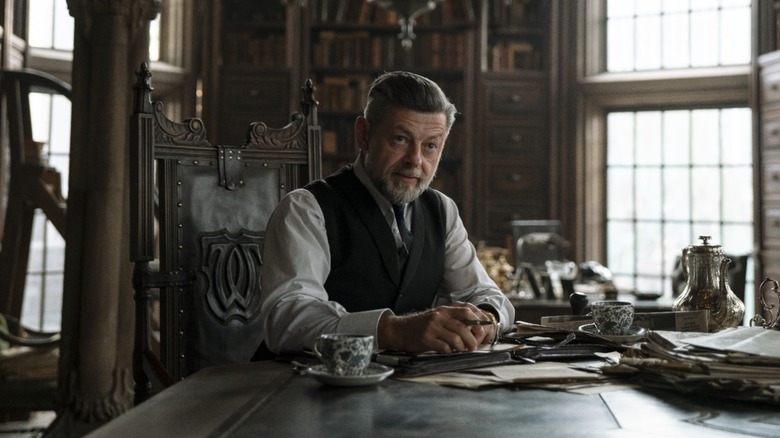 Warner Bros. Pictures
Andy Serkis ("The Lord of the Rings" trilogy, "The Batman") is set to direct and serve as showrunner for a new series entitled "Madame!" according to Variety. It's the story of Marie Tussaud. If that name sounds familiar, it's because she is the one responsible for the wax museum Madame Tussauds in London. 
Tussaud was born in France and lived from 1761-1850. She learned her craft from a doctor she and her mother lived with named Philippe Curtius. Tussaud followed in his footsteps, later serving as an art tutor to Louis XVI's sister Madame Élisabeth. She was arrested during the Reign of Terror in France for being a loyalist and was almost executed by guillotine. She was ultimately saved but sent to make death masks and whole body casts of victims of the French Revolution before moving to London. Those included Louis XVI, Marie Antoinette, Marat, and Robespierre. 
That certainly sounds like a life worth watching a series about.
What we think Madame! will be about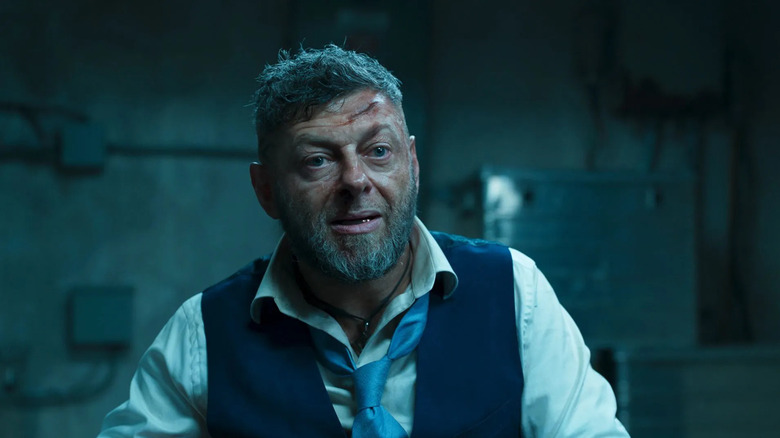 Marvel Studios
According to the article from Variety, the series will look at Tussaud as a young woman who built her wax art business beginning in Paris, before and through the French Revolution and the subsequent Reign of Terror. Serkis told the site:
"This is no straight up period drama, it is a hilariously crazy, no holds barred, anarchic, punk caper conjured from the curiously twisted mind of a fabulously post-truth executioner's daughter! Marie knows one thing very clearly — if you're going to tell your own life story, make it entertaining, even if you have to make it up, and whatever happens, cut out the boring bits."
From the tumultuous times and events that Tussaud lived through, it makes one wonder if there were any boring bits. She survived the French Revolution despite working closely with the royal family, created a career for herself as a single mother (she did marry, but it didn't work out), and started a business that still exists, centuries later. Some of her actual sculptures are still around as well and can be seen right now at her waxworks museum in London.
What we know about the cast and crew of Madame!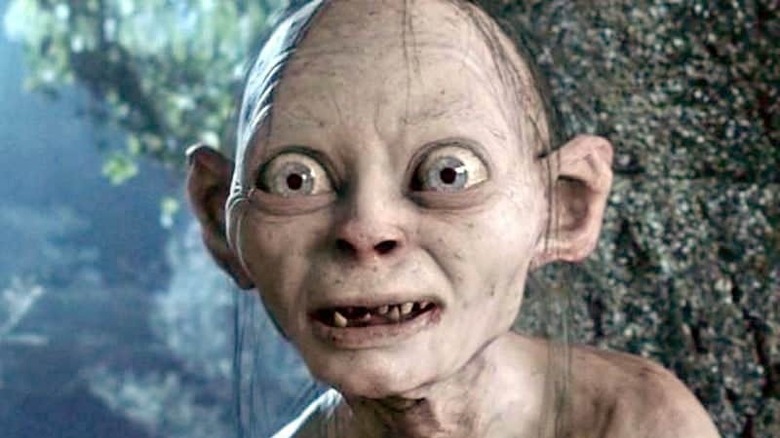 Warner Bros. Pictures
There is no word on the cast for "Madame!" yet, but we do have some information about the crew. Serkis and Jonathan Cavendish's Imaginarium Productions has a deal with Newen Connect, the distribution arm of Newen Studios, who will co-develop and distribute the series. Cavendish will produce the series along with Marie Guillaumond at Felicita Films. 
Serkis played the motion capture role of Gollum in "The Lord of the Rings" trilogy, and directed films like "Breathe," "Mowgli: Legend of the Jungle," and "Venom: Let There Be Carnage." We don't know if he'll play a role in this series as well, though Tussaud's mentor Curtius does seem like a good fit for him. It's interesting to note that Serkis has said before, that motion capture could be used as "digital makeup," allowing people to play real people from history with accurate faces in the future. 
Rodolphe Buet, CEO of Newen Connect told the site that the series, "depicts a visionary heroine who shook up conventions in the 18th century and whose journey as a strong independent woman managing to build an empire resonates particularly nowadays." 
There is no word on whether or not Madame Tussaud's waxworks — which has now expanded all over the world — will be involved. If they're going to show the creation of any of the actual wax sculptures, someone with knowledge about this very niche craft will likely have to be involved.
There is no release date yet for "Madame!" but we'll let you know as soon as the details are released.