It Was A Fight To Find The Right Soundtrack For Fast Times At Ridgemont High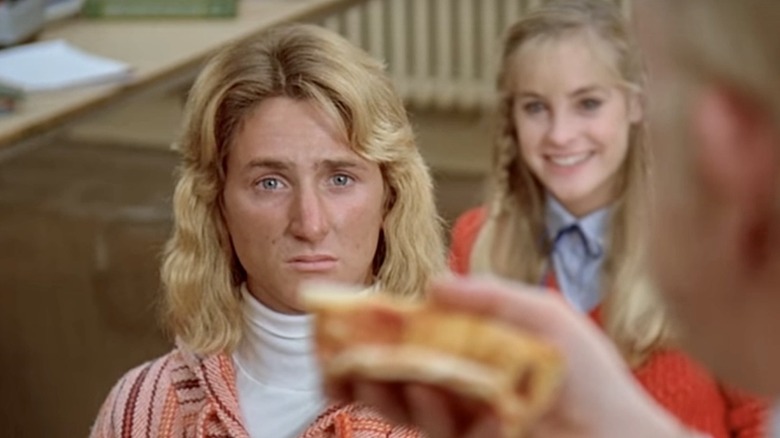 Universal
"Fast Times at Ridgemont High" was a watershed teen comedy for a myriad of reasons. Though it freely indulged in the kind of raunchiness its target audience had come to expect from this subgenre, director Amy Heckerling and screenwriter Cameron Crowe (who went undercover as a student for an entire year at Clairmont High School in Southern California to write the book on which the film is based) generally keep the film grounded in a painfully relatable world of teenage angst. The characters look and sound like kids you went to school with, even the drifting-through-life stoner Jeff Spicoli (Sean Penn). 
And how about that cast? Yes, Judge Reinhold might look a little long in the tooth for a high school senior, but he nails the petty swagger of Brad Hamilton, a popular kid who proudly has the ear of All-American Burger manager Brad Taylor. As for Jennifer Jason Leigh (Stacey Hamilton), Brian Backer (Mark Ratner), Phoebe Cates (Linda Barrett) and Penn, they're fresh-faced perfection.
The biggest battle to protect the film's authenticity was waged over the soundtrack. As it stands, Heckerling's film is a masterful mix of '80s new wave and '70s classic rock. The Go-Gos and Oingo Boingo mesh seamlessly with the likes of Led Zeppelin and Tom Petty and the Heartbreakers. Striking this balance, however, required more than a little obstinance on Heckerling's part, because if one of the producers had his way, there would've been a heapin' helpin' of The Eagles in the film.
Teenagers and The Eagles: not good bedfellows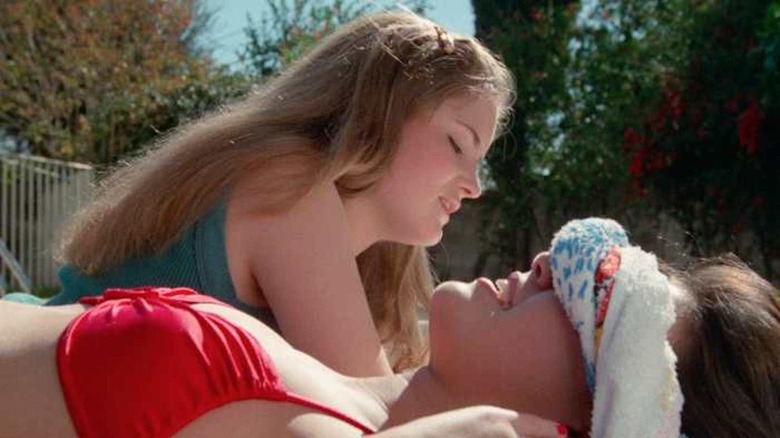 Universal
As Heckerling explained to Nicholas Jarecki in his book "Breaking In: How 20 Film Directors Got Their Start," there was a big push for music by The Eagles — or, at the very least, members of The Eagles. "It was like, 'Where are you putting your Joe Walsh song?' I guess a lot of people like that stuff, but being as young as I was at the time, I really wanted a new edgy eighties music soundtrack."
Along with the aforementioned '80s bands, Heckerling favored Fear, the Talking Heads and the Dead Kennedys. She didn't get everything she wanted, but she at least won a few crucial fights.
"I was one of those obnoxious teenagers who thought that the music I liked was great and everything else sucked. Getting that Oingo Boingo song in the film was a big fight. But I had to make some compromises and put in some songs that I didn't like at all. Ultimately I used them as a kind of low background room tone in the film. But then they ended up on the soundtrack album and I had a big issue with the studio about that."
Every cue is a winner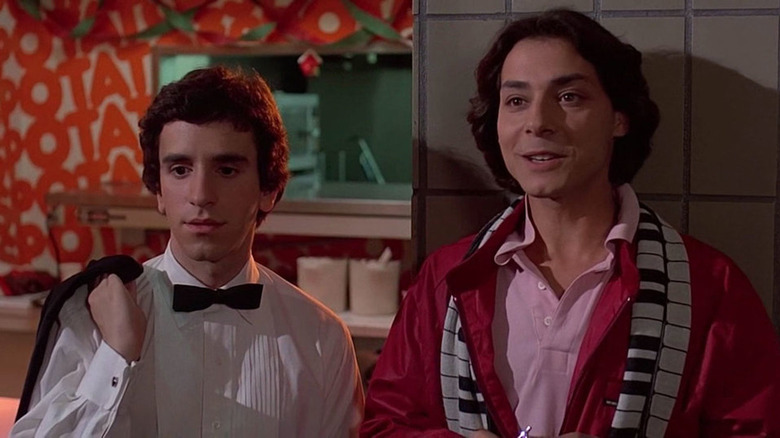 Universal
Interestingly, the film's most integral song is about as far from edgy as The Eagles. But Jackson Browne's "Somebody's Baby," which was written for the film, wound up cracking the top ten of Billboard's Hot 100, and, even though most of the characters probably would've switched the dial the minute the song popped up on their car radio, piercingly underscores Leigh's awkward loss of innocence in a baseball field's dugout.
Also notable is the inclusion of Led Zeppelin's "Kashmir," which Crowe secured due to his relationship with the reluctant-to-license band from his days as a Rolling Stone journalist. For accuracy's sake, given that Damone (Richard Romanus) instructs Ratner to throw on side two of Led Zeppelin IV to impress Stacey, the cue should've been "Misty Mountain Hop." But the miscue is absolutely something Ratner would do (and this aural snafu is hilariously compounded by the fact that neither song is remotely romantic).
Finally, it's impossible to imagine "Fast Times at Ridgemont High" kicking off to a more appropriately propulsive title track than The Go-Go's "We Got the Beat." As a kid who came of age in the 1980s, that song was dead-on for the time, and, forty years later, accompanied by a montage of kids roaming the Sherman Oaks Galleria, zaps me right back to 1982 (the arcade footage alone makes me pine for the unsophisticated era of eight-bit gaming). The Go-Go's represent everything that was good and just about the early part of that decade. I'm not sure that sequence would've landed quite as emphatically scored to "Take It Easy."
The less said about Sammy Hagar's horrendous title track (which was blessedly kept out of the film), the better. As for The Cars' "Moving in Stereo," nothing more needs to be said except "Hi, Brad."