Why Amy Heckerling Hated Working On National Lampoon's European Vacation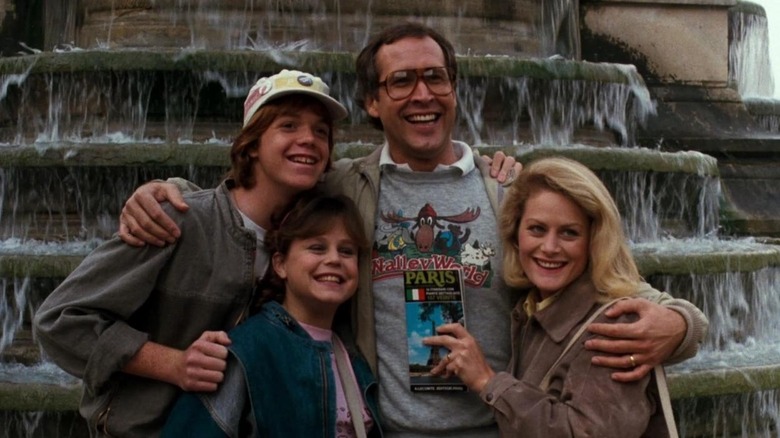 Warner Bros
We may receive a commission on purchases made from links.
In 1985, Amy Heckerling was one of the most promising comedy directors working in Hollywood. Although most critics didn't get it at the time, "Fast Times at Ridgemont High" was one of the defining teen comedies of the era. Her follow-up, "Johnny Dangerously," also missed with critics, but thanks to a high-wattage star turn by Michael Keaton and an uproariously profane performance by Richard Dimitri as the English-mangling mobster Roman Moronie, it has stood the test of time as a gloriously silly goof on gangster movies.
Heckerling had more than earned a shot at a high-profile studio comedy, and Warner Bros. gave it to her in "National Lampoon's European Vacation." The sequel to Harold Ramis' 1983 hit returned the key talent from the first film. I'm sure Heckerling was thrilled to have John Hughes back (if only as a co-writer) and Beverly D'Angelo onboard once again as Ellen Griswold. As for Chevy Chase reprising his starring role as the disaster-prone patriarch Clark Griswold, all Heckerling could do was hope he wasn't the nightmare he'd been throughout his brief run at "Saturday Night Live."
He's Chevy Chase and you're not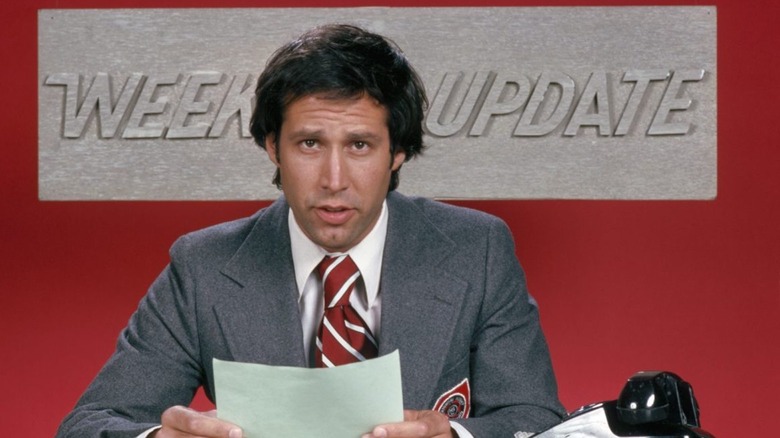 Broadway Video
There are two superb books — "Saturday Night" and "Live from New York" — about the behind-the-scenes chaos that turned "SNL" into a surprise counterculture smash for NBC in 1975, and neither of them mince words about what an absolute jackass Chevy Chase could be. Thanks to his anti-impersonation of President Gerald Ford, and his front-and-center perch at the "Weekend Update" news desk, Chase was the show's breakout star in its first season. He knew it. He was high-handed with and verbally abusive to some of his co-stars while a series regular, and, when he returned to host the show in 1978 to promote his starring role in "Foul Play," he got into a backstage fistfight with new "SNL" golden boy Bill Murray.
Chase was also in the throes of an addiction to painkillers (which he began taking to quell the aches brought on by his penchant for pratfalls). He was, by many accounts, an unpleasant person to be around, which Heckerling would discover during the shoot of "European Vacation."
The vacation from hell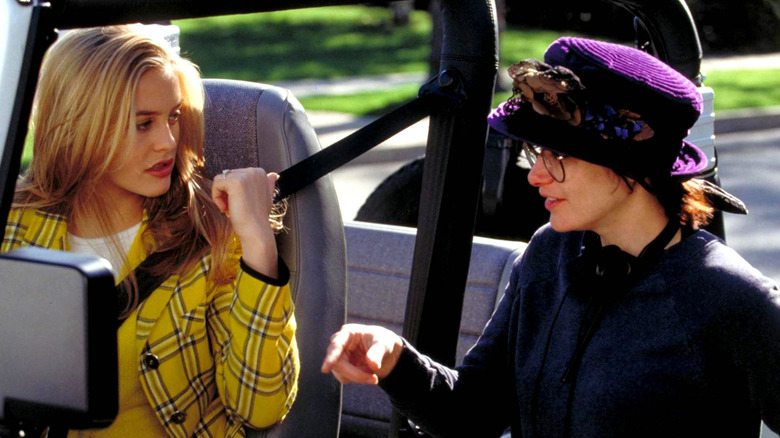 Paramount
In a 2015 GQ interview, Amy Heckerling spoke diplomatically about her difficult collaboration with Chase. "It was not a marriage made in heaven ... I was not very happy. It sort of inspired me to want to stay home and write. I couldn't go on the set unless I knew I had in my hand a physical ticket to New York, so that I could just go at any time. I had to hold it in my hand so I knew that I had a way out."
Although "National Lampoon's European Vacation" performed well at the box office, landing just outside the top 10 grossing films of 1985, Heckerling wouldn't return to filmmaking until 1989 with "Look Who's Talking." Happily, staying home and writing did the trick. The cutesy comedy powered by Bruce Willis as the voice of a toddler was a runaway smash that spawned two (pretty awful) sequels. Six years later, Heckerling made another era-defining teen comedy with "Clueless." For her, it turned out that a rotten experience with Chevy Chase was the perfect cure for the creative blahs!