Saint Clare: Everything We Know So Far About The New Thriller Starring Bella Thorne And Ryan Phillippe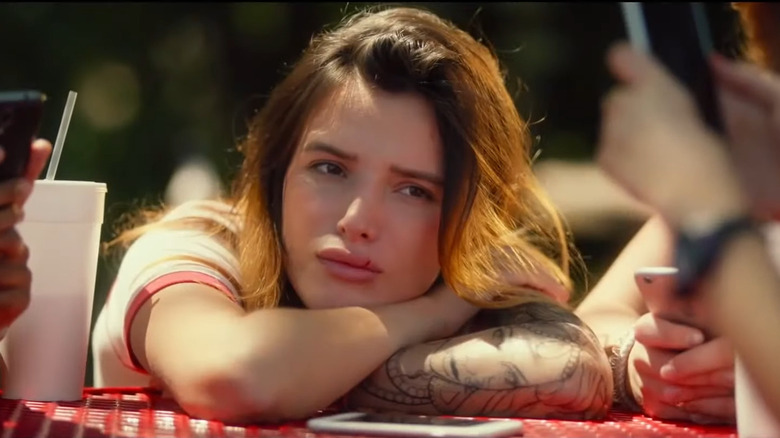 Vertical Entertainment
Never trust what you see on the surface, particularly with teenagers. They could be slaying vampires after cheerleading tryouts like Buffy Summers, or a detective in their spare time like Veronica Mars. They could also be killers. A new indie film is on the way from Screen Media called "Saint Clare," based on Don Roff's popular novel "Clare at Sixteen" (via Deadline). Murders are happening, and the suspect, it seems, isn't who you might expect it to be. 
"Saint Clare" is the story of a young woman who has murder on the mind. If you want to get a sense of who Clare is, the tagline for the book is a good place to start: "If Dexter and Faith (from 'Buffy the Vampire Slayer') had a daughter and raised her in the land of 'Santa Clarita Diet'....she'd be Clare Bleecker." That's a lot to take in, but it also sounds like a whole lot of fun. Here's what we know so far about "Saint Clare."
What we think Saint Clare will be about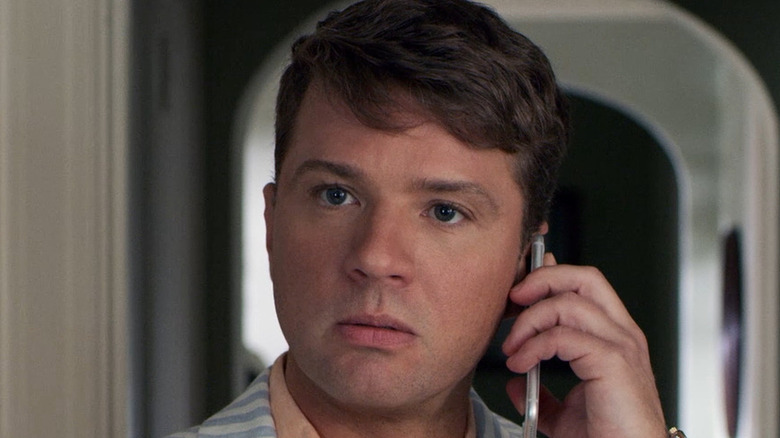 Lionsgate
According to the Deadline article, Clare is a vegan catholic college student with "a divine vocation for killing." She's the main suspect in the latest murder in a small town, and one particular cop is on her tail. Here is the official book synopsis, which gives us more detail: 
The small town of Pickman Flats offers a bright sunny place filled with quaint shopping and wine tasting. But underneath the town's inviting exterior lies a dark underbelly, a sinister element that lurks in the shadows. Clare is a devoted vegan who goes to Catholic high school, is fastidious in her manner, and also, well, a serial killer. 

The Other Clare takes over at the most inopportune of times. She tries to keep her inner beast's lust for blood at bay, but it's hard when there are so many creeps around who help to unleash it. What secret lies hidden beneath Pickman Flats? And who is Clare really? If you want answers, well, there's only one way to find out – even if it kills you.

Slay responsibly,

XOXO Clare
It sounds from the description like Clare is either dealing with dissociative identity disorder, or that she keeps both sides of her life very separate. It's interesting to note that the tagline mentions Faith from "Buffy," and the description uses the word "slay." There is nothing in here about vampires — at least it doesn't appear that way — but it certainly evokes a tone. It also seems that Clare has been aged up from high school to college.
What we know about the cast and crew of Saint Clare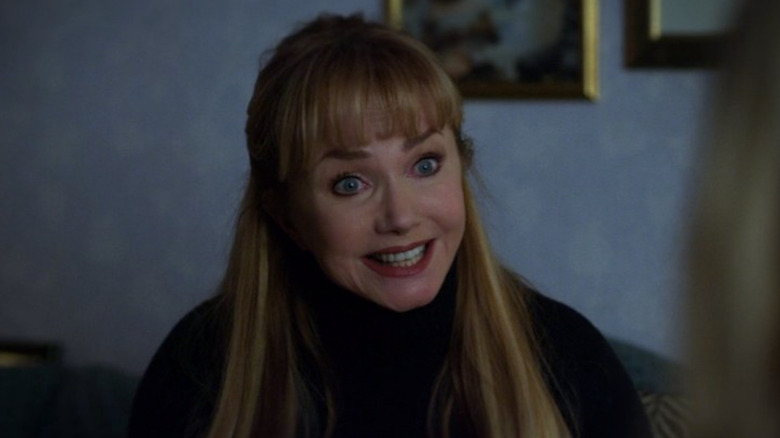 Marvel Studios
Bella Thorne ("Infamous") is set to play Clare Bleeker, our vegan, catholic killer. Ryan Phillippe ("Lady of the Manor") will play Timmons, the cop who is looking into the killings, and has Clare in his sights. Frank Whaley ("Pulp Fiction") plays Mailman Bob, who Deadline called "a ghost from Clare's past." Bart Johnson ("High School Musical") plays twins Joe and Randall. Dylan Flashner ("The Card Counter") will play Wade, which the site calls a supporting role. Rebecca De Mornay ("Jessica Jones") is also in the cast. 
"Saint Clare" is written by Mitzi Peirone and Guinevere Turner. Producing the film are David Chackler, Arielle Elwes, and Joel Michaely. Cassian Elwes, Seth Needle, Mark Damon, Tamara Birkemoe, Veronica Radaelli, Tom Culliver, Nadia Redler, Dave Sereny, Jere Hausfater, and Thorne will executive produce. Foresight Unlimited will handle foreign sales. 
"Saint Clare" will be released in North American theaters in 2023. We'll keep you updated when there is a firm release date.