The Daily Stream: Honor Society Mixes Caper Thrills With High School Drama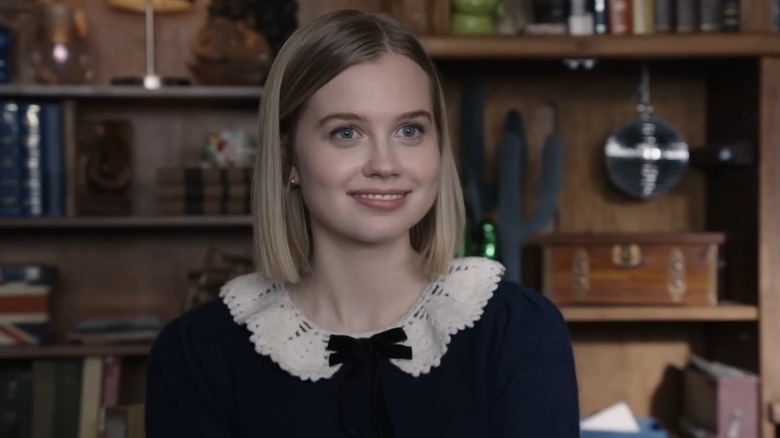 Paramount+
(Welcome to The Daily Stream, an ongoing series in which the /Film team shares what they've been watching, why it's worth checking out, and where you can stream it.)
The Movie: "Honor Society"
Where You Can Stream It: Paramount+
The Pitch: With streaming services and giant studios crumbling before our very eyes, it's the perfect time to give some love to underappreciated streaming platforms and the movies they fail to properly promote but are great fun. Case in point: "Honor Society," a movie that quietly debuted on the platform without the parades and celebrations it deserved, and one of the best high school-set coming-of-age comedies in years.
The film stars Angourie Rice (the breakout performer in the phenomenal "The Nice Guys") as Honor. She is a high school overachiever with a Machiavellian grin that puts up a front in order to survive high school without anyone really knowing the real her, all while coming up with nefarious schemes in order to get enrolled in Harvard next year. All she wants is to get out of her small-town middle-class life with parents too busy to care about her — without realizing that her life doesn't suck and her parents are the coolest. More importantly, she wants to avoid the fate of many adults in her life that left town with big dreams only to come back with a crushed spirit and no future prospects.
The problem is that she needs a recommendation from a sleazy guidance counselor (a fantastic Christopher Mintz-Plasse), so she concocts a plan to distract the other three candidates enough that their grades drop. Of course, things get complicated when she falls for the brainiac Michael (Gaten Matarazzo), who she was supposed to manipulate into falling for her.
Why it's essential viewing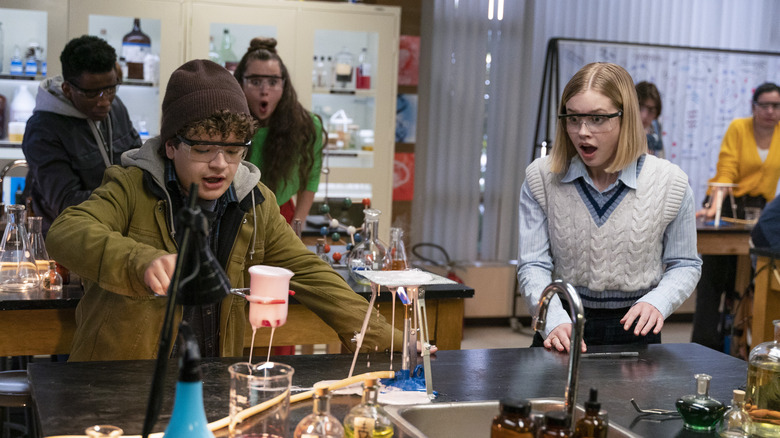 Paramount+
Though the film pays homage to classics of the high school genre both old and new, from "Election" and "Clueless," to "Easy A," the best parts of "Honor Society" have more in common with the excellent heist thriller "Bad Genius" and the horror slasher "Tragedy Girls." Both of these tell very effective genre stories that still comment on the high school experience, one with a very serious tone and life-or-death stakes, the other with tongue firmly in blood-covered cheek.
Honor may be seen as the perfect girl and the queen of high school, with an Instagram-ready room filled with posters of Billie Eilish and Beyoncé, a perfectly curated Instagram, and the most popular girls in school as her best friends. But even that is part of her elaborate heist for Honor to appear as if she was conforming to societal expectations. In reality, everything about Honor's life is fake. She despises her friends, whom she treats more like minions, and the only "real" thing in her room is an old but cherished copy of "The Handmaid's Tale."
"Honor Society" uses genre to tell a poignant story about the way we put up walls in high school, not letting anyone truly know us in fear of rejection. And when it comes to the caper elements, the film shines like a diamond hidden inside the most secure vault. Seeing Honor plan and execute her plan — with constant fourth wall breaks to let the audience in on the "real" her that she's been hiding for years — is a true delight. First, she sabotages the reclusive aspiring playwright Kennedy by convincing the drama club to stage her original play, which she knows will consume all her free time. Then, she pulls a "High School Musical" on athlete Travis and talks him into joining the school play with the hopes that he lets a secret side of him free.
A film full of surprises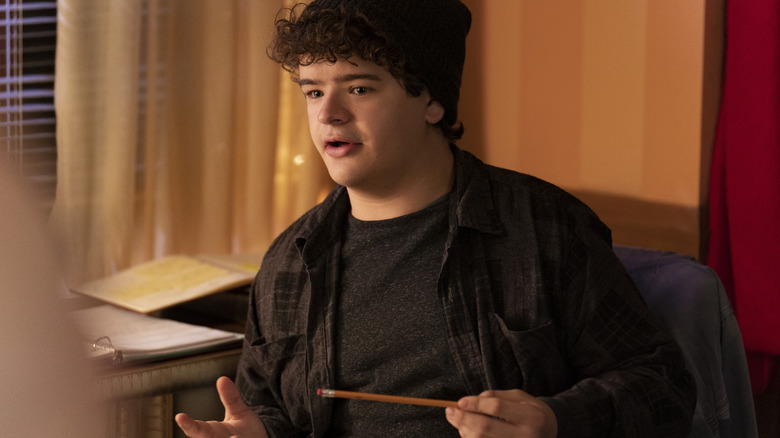 Paramount+
"Honor Society" touches upon almost every high school and rom-com film trope imaginable, but it is a testament to the script that the film zigs whenever you expect it to zag. What starts as a caper film evolves into a rom-com, while never forgetting to be a "Brat Pack"-type movie where kids come of age and realize their passions and potential. At its core, the film is about expectations and societal roles, and much like "Booksmart," another high school movie that subverts genre tropes, it is all about realizing that people are more than meets the eye.
As for the caper plans, Honor may border on sadistic psycho for most of the film, but she never fully goes serial killer like the protagonists of "Tragedy Girls." Still, that doesn't mean she is fully sympathetic. The film rewards good actions, but it also hands down punishment to those who do wrong in karmically satisfying ways.