Why Fred Astaire Never Enjoyed Watching His Own Movies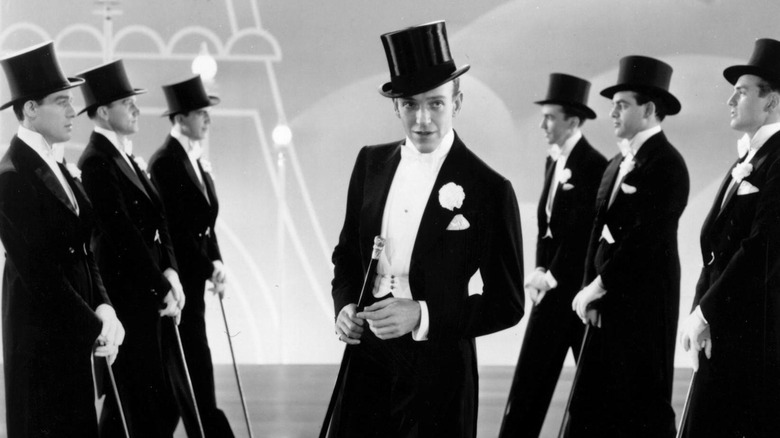 RKO Radio Pictures
In the December 12, 1936 issue of The Literary Digest (reprinted on the Reel Classics website), Fred Astaire's infamous rehearsal process for the upcoming film "Shall We Dance?" was recorded in all its difficult glory. Astaire, Hollywood legend has it, was a perfectionist when it came to dancing, and he and his co-stars — Ginger Rogers in the case of "Shall We Dance?" — would rehearse until the point of injury. Hermes Pan, the film's choreographer, recalls a moment when Rogers took off her shoe to reveal a bloody sore, with Astaire chiming in that his blisters were about ready to pop. Pan called off rehearsals after that. 
Given Astaire's perfectionism, one would think he would be pleased watching his dances on film. He and Rogers were, after all, two of the best on screen dancers of all time. Between "Shall We Dance?," "Top Hat," "Swing Time," "Follow the Fleet," and "The Gay Divorcee," all made in the '30s, the pair set the bar high for musicals on film (with "Top Hat" perhaps being the best ever). Astaire, however, was one of many screen performers who didn't enjoy watching themselves in movies, a fact he revealed in a 1971 episode of "The Dick Cavett Show." 
On the show, Cavett asks Astaire, then 72, if he watched his old films, especially in the age of TV reruns, when they could be caught randomly on a Sunday afternoon. Astaire talked at length about how he does know they're on TV, and that, no, he can't stand to see what a horrible job he did. 
Ew!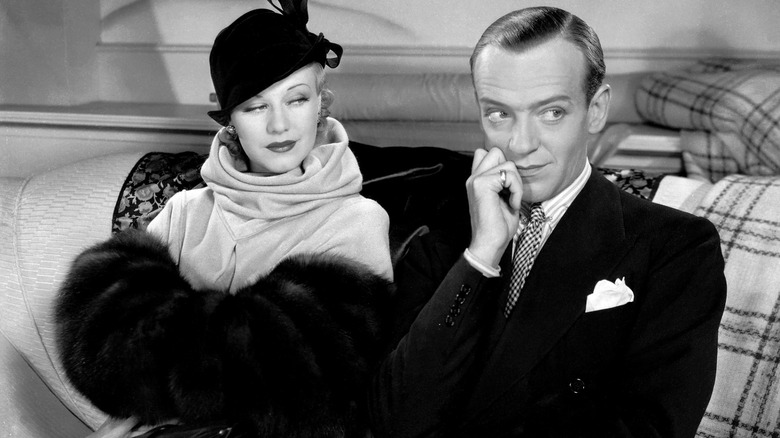 RKO Radio Pictures
Cavett's calming voice and laidback demeanor frequently brought out a great deal of candor in his guests, and Astaire was not immune to his powers. In talking about Astaire's old movies, Cavett seemingly wanted to know if the legend takes as much pleasure from his older movies as audiences do; after all, many of them are irresistible. Except for Astaire, who had a very visceral reaction to the question:
"Actually, I don't watch them. I run across them sometimes, and I get a little shock. And then I go 'Ew!' and I turn, and I go on by. 'Cause I really don't like watching them! ... I don't like watching myself because you always wish you had done something better. Occasionally, if it goes long enough, you look back at what you've done, and you say all of a sudden 'Gee, I didn't know it was that good,' or 'Gee, that wasn't too bad,' something like that."
In other words, Astaire was more comfortable watching his own films the older they were. Astaire continued to act in films and on television for his entire life, though, appearing in "Finian's Rainbow" in 1968 and "Midas Run" in 1969. It was these most recent screen appearances that Astaire shrunk away from. He said as much to Cavett: 
"Watching it right away, like a movie, the minute you make it? 'Oh, brother. Take a look at that.' So I don't often look at the rushes of the movie. Dialogue, and that sort of thing. I always look at the musical numbers, 'cause I have to check on the choreography, and I have to see if that's alright. But I just don't look at my old, late, late, late ... late, late movies."
'I think I'd leave'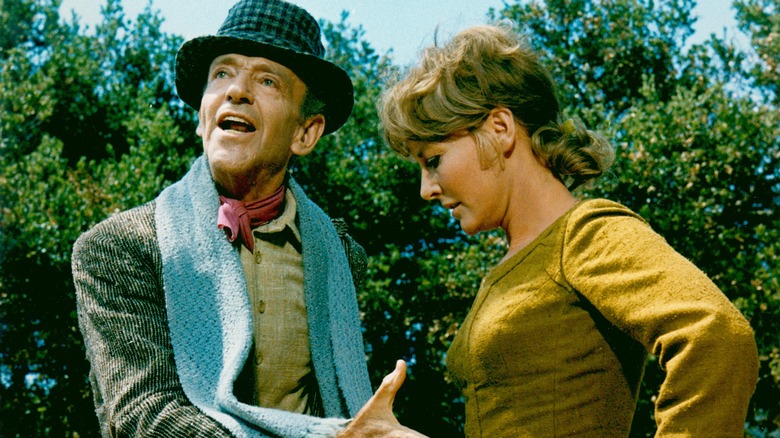 Warner Bros.
Cavett had the courage to ask a Hollywood star something that most non-Hollywood-stars are curious about: At gatherings or parties, do you watch your own movies? One can imagine a big star, perhaps enthused about their place in the Hollywood firmament, eager to share their own work with guests, even if as a mere means to reminisce. Like Rick Dalton in "Once Upon a Time in... Hollywood," Astaire said he would excuse himself — especially if he couldn't remember enough in order to reminisce. He said: 
"I think I'd leave. I saw one not too long ago, and I couldn't figure out what it was! I was talking to this very nice looking girl in the scene, and I said 'Who is that?' This was a long time ago. Maybe 20 years. I just couldn't remember. I didn't know what the scene was. So I turned it off."
But what was it that Astaire had such an aversion to? He didn't complain about his dancing, so, Cavett asked if it was his acting. Astaire was rarely granted accolades for his acting, not receiving a competitive Academy Award nomination until 1975's "The Towering Inferno." Astaire openly confessed to having a low opinion of his talents. "I'm not trying to put myself down, but I don't think I'm much of an actor," the actor said. "There are certain things I can do, and I like it. A 'fella who's got it made.' That's the kind of part I like. I always like the movies, otherwise I wouldn't have made them." 
'They don't turn out as well as you hope.'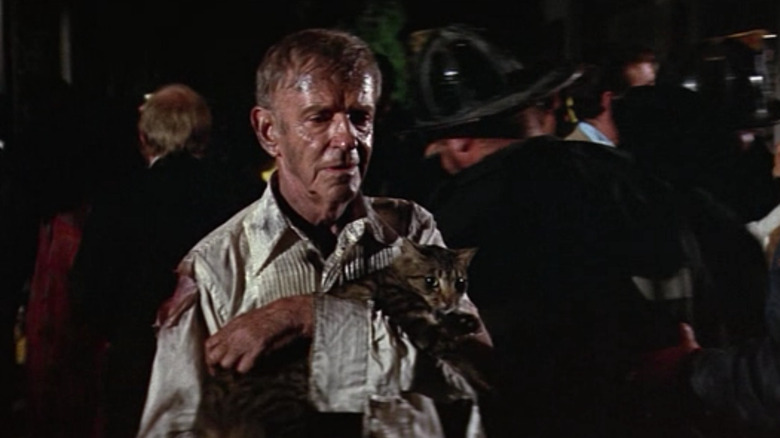 20th Century Fox
Astaire also recalled that he was never forced to take any scripts, and was always happy with the productions he elected to do. He wasn't like many studio contract players at the time who had to act in whatever the studio asked them to, regardless of the quality of the screenplay. So his aversion to his own film was not based on any kind of resentment toward a studio or an agent. He says that he threw himself into every single project with energy. 
It was that dogged perfectionism that changed his view over the course of production. Astaire said, "What I thought I was doing, at that time, was the best thing I've ever done. It's the only way I could get started on it. And then, that leads to a lot of disappointments ... They don't turn out as well as you hope."
Astaire passed away in 1988 at the age of 87. He left behind some of the best films in Hollywood history. Films that his many, many fans would happily disagree with him on. His acting is effervescent and appealing, and his dancing has yet to be surpassed by another on screen dancer. Astaire may not want to watch his own movies, but the public certainly does. His films are scattered among various rental and streaming services, and can be watched in an instant. Now would be a good instant to start.