The Alamo Drafthouse LA Is Hosting A Movie Mash-Up Sketch Comedy Show And You're Invited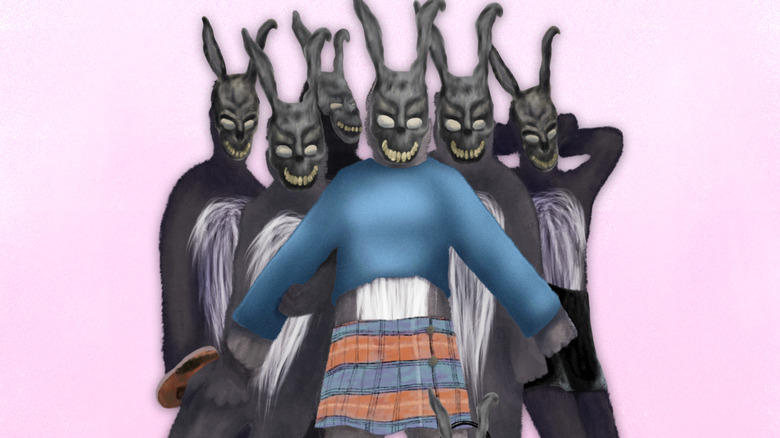 Protected Under Parody
Comedian Ian Abramson is about to become every movie fanatic's favorite funny man. Now, I don't know the guy personally, but I caught his appearance on "Conan," where he performed most of his set while wearing a shock collar and allowing a random audience member to shock him if they didn't find the joke funny. Therefore, I think it's safe to say that Abramson is kind of a weird dude, but in the best way possible. 
During the early stages of the 2020 quarantine, Abramson hosted an at-home parody of "Saturday Night Live," which is an infinitely better way of showcasing your sketch comedy skills than, say, making the most cringeworthy viral white boy rap in TikTok history. Look, the man often performs with a fake mustache that is either drawn on (I can't tell, I have bad eyes) or was purchased from whatever shop made the cop's mustache in "Sleepaway Camp."
Regardless, Abramson has a particularly odd sense of humor, but one that is perfect for parodying beloved properties. That's exactly why we're stoked to learn that Abramson is behind "Protected Under Parody," a new movie mash-up sketch comedy show heading to the Alamo Drafthouse in downtown Los Angeles. Every month, Abramson and his band of merry gagsters will parody two separate movies. One movie is chosen by the monthly show's special guest, and the other will be chosen by the audience of the previous show. "The point is to spotlight movies we love, but aren't at Comic-Con," Abramson tells us. "Marvel level fanfare for movies that won't get a ride at Disneyland."
A comedy sketch show for movie lovers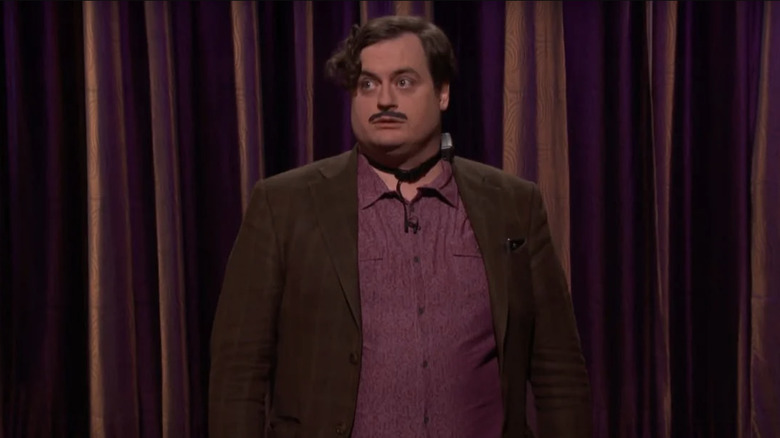 TBS
"In high school I wished on a monkey's paw that more people liked the stuff I liked, and it backfired because now we have more 'Star Wars' and superheroes than I can even keep up with," Abramson (above) tells us. 
Good. Now I know who to blame for the hashtag happy superhero bros and bots that flood my inbox whenever I even breathe the word "Batman." THANKS, IAN! He says the show was born out of his need to give penance for disappointing Martin Scorsese with the result of said monkey's paw wish. "This show is about enjoying movies," he says. "Even if you haven't seen the movies we're parodying, you're getting some of the best comedians in LA's alternative comedy scene doing the wildest stuff they can think of."
Abramson hopes that the show will help foster a bit of a community, or fandom, centered around a love of cinema. "Big franchises get all of these opportunities to make deep cut jokes and opportunities to BE a fan, why can't we give Richard Linklater's 'Before' trilogy an evening of overwhelming celebration?" Abramson said. "I want people to come dressed up as their favorite character from '12 Angry Men,' you know what I mean?" Now's the perfect opportunity to bust out that Jack Klugman "Juror #5" cosplay I've been neglecting.
Donnie Darko meets Empire Records, because why not?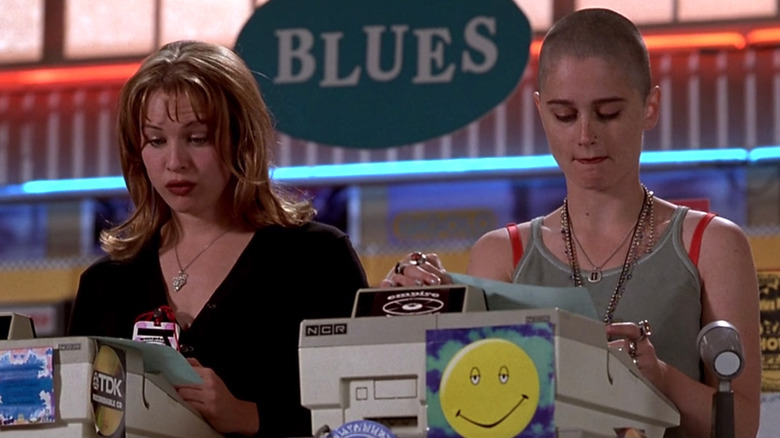 Warner Bros.
The premiere event features special guest Jonathan Lipnicki. If the name doesn't ring a bell, he's the adorable kid from "Jerry Maguire," or if you're like me and were a child in the 90s/00s, he's the kid from "Stuart Little," "My Favorite Vampire," and that version of "When Zachary Beaver Came To Town" that everyone watched in sixth grade language arts class. Lipnicki chose the film "Donnie Darko," so the cast of "Protected Under Parody" are going to parody the film as well as their own choice of "Empire Records," before blending the two films together.
To add to the pressure, "Empire Records" screenwriter Carol Heikkinen will be in attendance to watch them all parody her work. "She's going to be part of the show a little, and will clear up some questions fans have asked for years, such as, 'Why are so many people working the same shift at this small business?' She has an answer, and it's great," says Abramson. 
"Protected Under Parody" already has a bevy of awesome guests lined up, including familiar talents from "Rugrats," "MST3K", "Bob's Burgers," "iCarly," and more. In fact, you just might see some interviews with these special guests popping up on /Film when new shows come around each month.
Get your tickets now to see "Protected Under Parody" at the Alamo Drafthouse LA on August 6, 2022 at 7:30 PM. IT'S FREE! AS IN COSTS NO MONEY! LIKE, ACTUALLY FREE!