Snowpiercer's Final Season Has Been Delayed For A Very Ironic Reason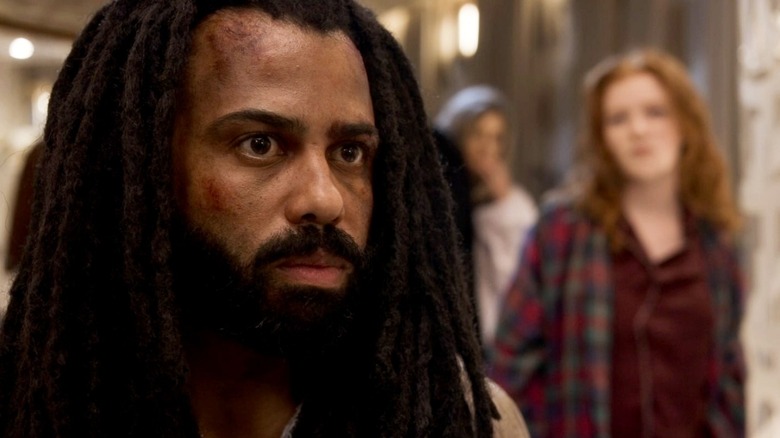 TNT
The fourth season of "Snowpiercer" has temporarily suspended production this week according to TNT (via ComicBook.com), as an ongoing heat wave continues to impact the show's British Columbia shooting location. Reports indicate that as many as 14 cast and crew members on the series visited the hospital this week with symptoms of heat exhaustion.
A spokesperson from TNT says that the production will up the number of medical personnel on set, and has advised cast and crew members to speak to them if concerned about heat-related illness. Cooling tents are also apparently being built for those on set. TNT's spokesperson also said the following:
"Out of an abundance of caution, production of 'Snowpiercer' wrapped early yesterday and was suspended for today due to extreme heat on location. The health and well-being of show cast and crew remains top priority."
"Snowpiercer," now headed towards its final season, stars Jennifer Connolly and Daveed Diggs as two very different passengers on board an ever-moving train that circles the globe and has carriages divided up by class. Diggs' Andre Layton is a homicide detective who helps lead a rebellion against First Class passengers, while Connelly's Melanie Cavill begins the series as the train's Head of Hospitality.
Is it hot in here?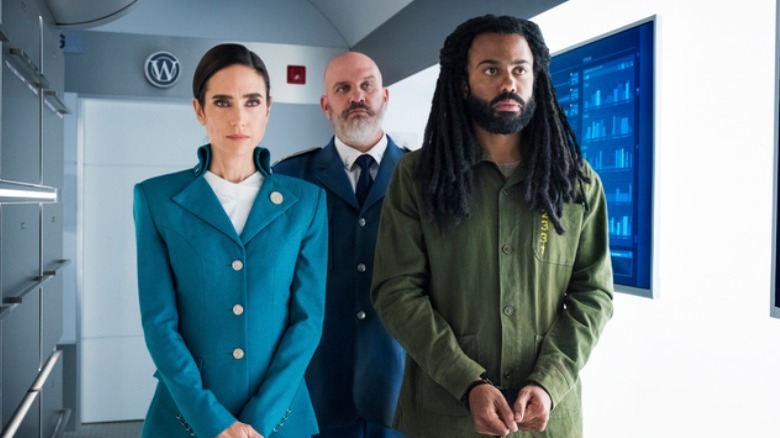 TNT
Ironically, the show, like the movie, is set in a post-apocalyptic world that passengers are told has been frozen after scientists' attempt to course-correct the rising temperatures of climate change went wrong. After last year's dangerous, record-breaking summer heat, British Columbia is once again seeing the impacts of the very issue the "Snowpiercer" story aims to address. Vancouver, Canada in particular is a popular filming spot for American television shows, so hopefully everyone on "Snowpiercer" and other Canadian sets will stay safe as the heat wave continues.
The show centered the topic of extreme global temperatures more than ever in its third season, which saw Layton and others discover a temperate climate outside the train called New Eden. The third season ended with Cavill — who returned after her fake-out death in the second season finale — staying on the train with some passengers aboard the Snowpiercer while Layton led others towards the uncertain future of New Eden.
The production halt, while obviously critically important, also marks another setback for a series that has been riddled with delays and production issues from the beginning. "Snowpiercer" is based on Bong Joon-Ho's critically acclaimed film of the same name (which in turn was based on the graphic novel series "Le Transperceneige") and has so far released 30 episodes to date. But in the process, the show has also suffered from creative shake-ups, COVID-19 related delays, a confusing network switch-up (a move to TBS was planned, then reversed), and more. At this point, the series is set to be the last scripted show standing at TNT, a network whose lineup was effectively gutted after the Warner Bros. Discovery merger earlier this year.
"Snowpiercer" airs on TNT. Its final season premiere date has not yet been announced.