Scrubs Burnout Sent Zach Braff Running Away From TV Work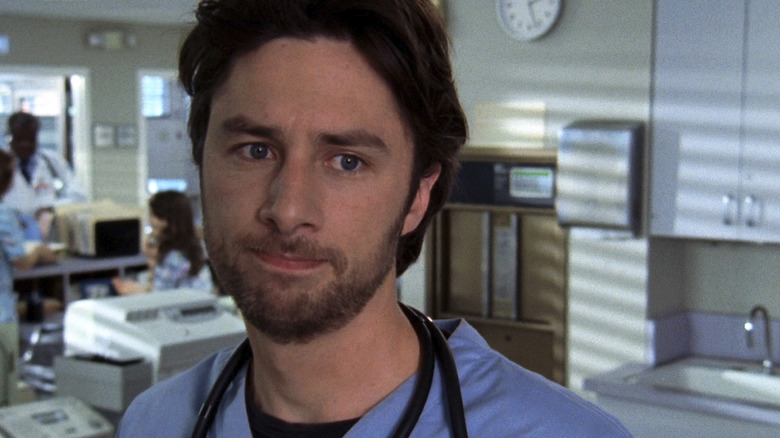 ABC
In the later part of 2009, a rumor emerged that Zach Braff was dead. Far from it, the actor went online to assure his fans he was still alive and shooting the new intro for "Scrubs" season 9, aka "Scrubs: Med School," an experience he referred to as "a little bit like dying." Four years later, another fake report emerged claiming Braff had died after falling off a cliff in New Zealand. At the time, he was promoting his roles in Sam Raimi's 2013 film, "Oz the Great and Powerful." Once again, Braff assured the masses the stories of his demise had been greatly exaggerated.
Why did the internet have it out for Braff from late 2009 to early 2013? It seemed to be because he dared to take a breather over those years after working non-stop on "Scrubs" for the past decade. (Also worth noting that between his time on the "Scrubs" set, Braff made his feature film directing debut on "Garden State," lent his voice to Disney's "Chicken Little," and starred in the movies "The Last Kiss" and "The Ex.") Of course, if you're not working yourself into an early grave, then clearly you might as well be dead. Thus ends today's lesson in The Problems With Capitalism.
Come 2018, though, Braff was ready to try his hand at TV again by starring in the sitcom "Alex, Inc." This also gave him a chance to explain to outlets like Collider that it was simply burnout that had kept him away from the small screen after concluding his run as Sacred Heart Hospital's beloved Dr. John "J.D." Dorian.
'When Scrubs ended, I was so exhausted'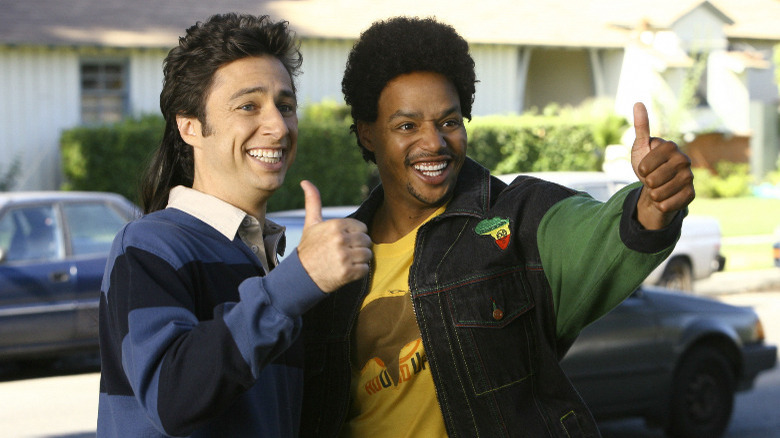 NBC
Few jobs eat up quite as much of your time and energy as working on a network TV series that typically airs 22 or more episodes per season (save for being a VFX artist on a Marvel movie, at least). It's a truth Zach Braff had come to know all too well by the time "Scrubs" reached its full-blown end in 2010, leading him to steer clear of TV roles for a while after. 
"When 'Scrubs' ended, I was so exhausted," he told Collider. "It was just the point where I felt like, 'I'm gonna start phoning this in,' and you just take a break from it because it's very demanding and the schedule is such that you just get burned out." He admitted there was a time when he "wasn't even planning on coming back to TV," focusing instead on directing films like "Wish I Was Here" (which he also starred in) and "Going in Style." However, that changed some years later after he heard about "Alex, Inc.," describing it as a "unique take on a family story." Once he was back working in TV with comedy writers, Braff felt rejuvenated, stating:
"...I felt so happy to be back because the environment is just so challenging. It's hard, but fun, and I realized how much I had missed it."
"Alex, Inc." only aired for a single 10-episode season (hey, you win some, you lose some), but it's good to hear the TV show helped Braff rediscover his joy for the medium.