The Classic Film That Inspired Michael Caine To Be An Actor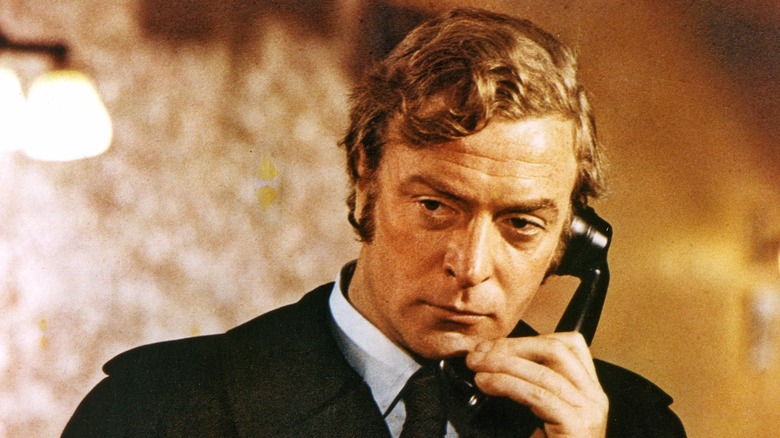 MGM-EMI Distributors
Just about everyone in Britain can do a Michael Caine impression. With that voice, why wouldn't you throw a random "You're only supposed to blow the bloody doors off!" or "Don't throw those bloody spears at me!" into conversation from time to time? Those lines have become so famous, they've almost become separate entities from the films they appeared in ("The Italian Job" and
"Zulu," respectively).
Caine is also a pretty good actor, too. While younger audiences probably know him best as Christopher Nolan's go-to man for a little elder statesman gravitas, he had a long and varied career spanning over 50 years before he stepped into Alfred Pennyworth's immaculately polished shoes in "Batman Begins."
With approaching 200 films under his belt, Caine has done it all, sharing the screen with everyone from Sir Laurence Olivier in "Sleuth" to Kermit the Frog in "The Muppet Christmas Carol," and working with directors as varied as Woody Allen, Sidney Lumet, Brian De Palma, Oliver Stone, and Alfonso Cuarón. His roles in "The Ipcress Files" and "Get Carter" are legendary, and he has proven just as adept at comedy, as he demonstrated in "Dirty Rotten Scoundrels" alongside Steve Martin.
He has made plenty of dross too; a career as long as his has its ups and downs, and he is refreshingly unashamed to admit he starred in some movies just to pay the bills. Yet after a fallow period, there has always been a comeback that reveals Caine in a new light, with added wrinkles to his unmistakable screen persona. He's a bona fide national treasure and one of the country's most beloved performers. But which movie inspired him to start acting in the first place?
Michael Caine's favorite movie and actor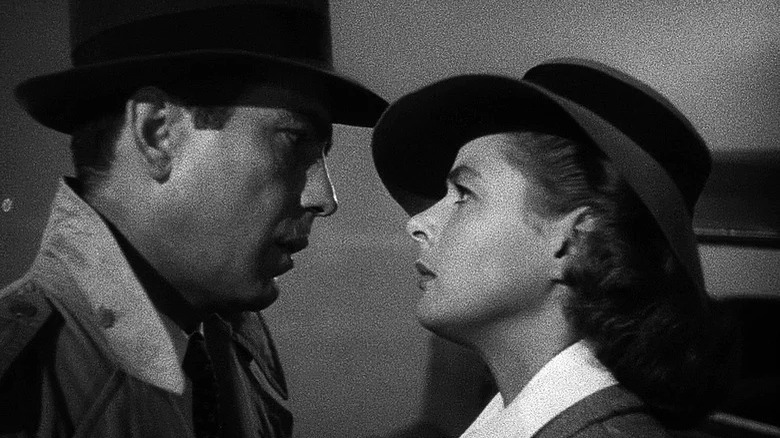 Warner Bros.
Michael Caine has often stated the film that inspired him to become an actor was "Casablanca." He explained further (via Far Out):
"I'm probably one of the few people here who saw this film when it came out. I was a young man who wanted to be a young actor, and Humphrey Bogart was, and still is my favourite actor of all time. I'd seen many Bogart movies, and even at the time, I thought this is one of the greatest movies I've ever seen. And to this day, it still is."
It makes sense: You can often see a hint of Bogart in some of Caine's toughest performances, a trace of warmth and humanity beneath a hard-bitten, cynical exterior. After Caine hit the big time after almost two decades of grafting, he got the chance to emulate his hero when John Huston offered him a part in "The Man Who Would Be King." Huston, who had collaborated with Bogie on several classic movies including "The Maltese Falcon" and "The African Queen," told Caine his role was originally intended for Bogart back in the '50s, but the silver screen legend passed away before he could get the project off the ground. Caine said:
"I was going [to] play a part that Bogart was going to play and I was going to be directed by John Huston!" Caine said before accepting a script from Huston (replying, "It's okay, I'll do it, don't worry").
Caine did Bogart proud; paired with his lifelong friend Sean Connery, "The Man Who Would Be King" was a rollicking Boys' Own adventure with a surprising amount of humor that ranks alongside both actors' best films.
Michael Caine's influence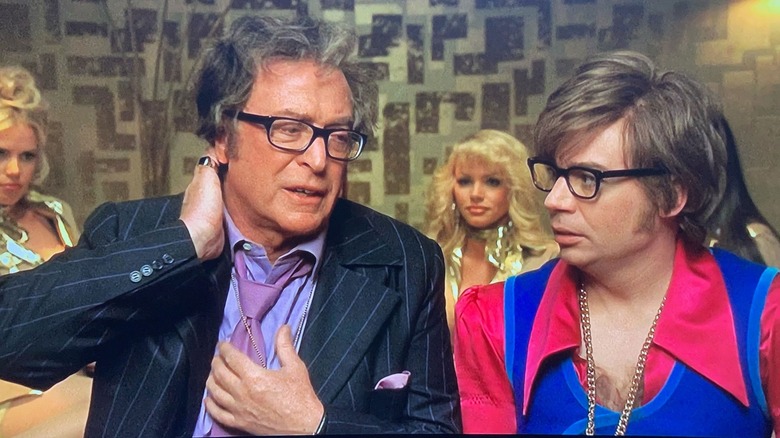 New Line Cinema
Peter Sellers popularized the Michael Caine catchphrase "Not many people know that" in the early '70s, though Caine never actually said the line. His distinctive voice has proven a goldmine for comedians and impersonators ever since, but there is much more to it than that. 
Coming from a working-class family in South London, Caine proudly retained his accent throughout his career. It was a brave choice at a time when many British actors switched to Received Pronunciation. He thought sticking to his guns would help young actors from similar backgrounds break class barriers (via the New York Times). Caine's international success took the cockney accent to a wider audience, and it's hard to imagine Ray Winstone talking to Indiana Jones in his native dialect without him breaking down those barriers first. 
Arguably Caine's most influential film was "Get Carter," which casts a huge shadow over every British gangster movie that followed. Quentin Tarantino named it as one of his favorite British movies and one that inspired him to become a filmmaker. Meanwhile, Edgar Wright even got his actors to use Caine's close-up technique in "Scott Pilgrim vs. The World." 
While James Bond is the most obvious point of reference for "Austin Powers," he borrowed Harry Palmer's glasses from "The Ipcress File," and it made total sense when Caine showed up in "Goldmember" as Austin's dad. People are still writing articles about how to dress like Palmer, too (via The Rake). 80 years after "Casablanca" was released, it is fitting that the young lad inspired by its lead actor went on to have such an influence of his own.