Sir Ian McKellen Was Brought Onto X-Men For More Than Just His Acting Expertise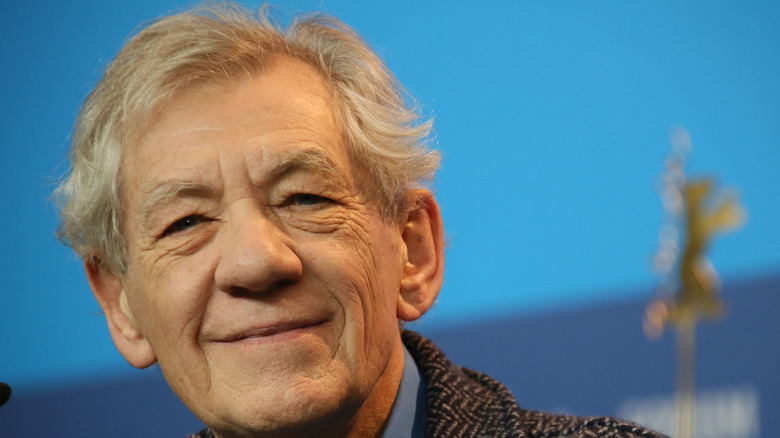 Denis Makarenko/Shutterstock
Long before he was Magneto the Master of Magnetism or Gandalf the Wandering Wizard, Sir Ian McKellen was a well-known figure in British theatre, often performing at the Royal Shakespeare Company and the Royal National Theatre. And while his sexual orientation was known to his fellow thespians, it wasn't until 1988 that he came out to the general public on BBC Radio.
During a debate with conservative journalist Peregrine Worsthorne – somehow not a "Harry Potter" character – about Section 28, a controversial law that proposed prohibiting local authorities from promoting homosexuality as "a kind of pretended family relationship," McKellen said, "I think it's offensive to anyone who is, like myself, homosexual." He would also add:
"I think this country will be a healthier place if people in public life who are gay announce that they are gay and left it at that so that the majority in society would understand that homosexuals are their friends, their supporters, and a major contribution to the cultural and healthy life of this nation."
Apt Pupil role opens unlikely door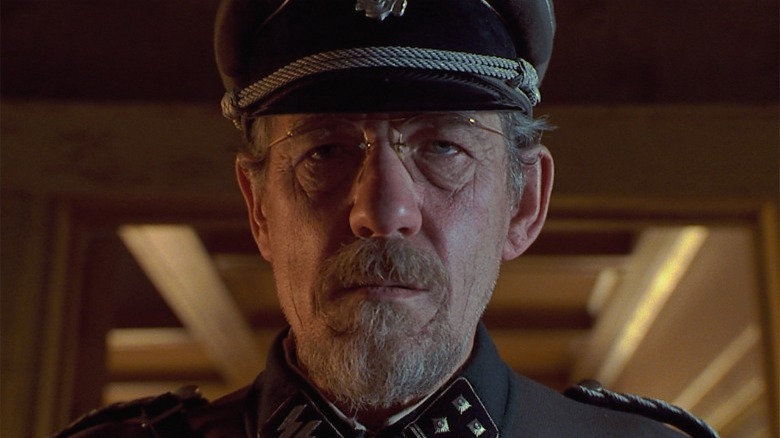 Sony Pictures
In 1993, McKellen played gay rights activist Bill Kraus in HBO's "And the Band Played On," for which he received the CableACE Award for Supporting Actor in a Movie or Miniseries. He also toured in "A Knights Out," a one-person show about coming out as a gay man. In 1995, he starred in John Schlesinger's comedy film "Cold Comfort Farm," where he caught the eye of filmmaker Bryan Singer.
The director, hot off the success of his Oscar-winning 1995 film "The Usual Suspects," cast McKellen in "Apt Pupil," an adaptation of Stephen King's 1982 novella about a fugitive Nazi officer living who befriends a young boy who, in turn, blackmails him by threatening to turn him over to the police unless he spills all his secrets.
While the film would debut to mixed reviews and underwhelming box office receipts, McKellen's performance impressed critics and audiences alike, so much so that when Singer's next project, "X-Men," came into focus, there was really only one choice for the film's villain, Magneto. But McKellen's acting ability wasn't the only reason Singer wanted the accomplished performer for the role.
Ian McKellen shines as Magneto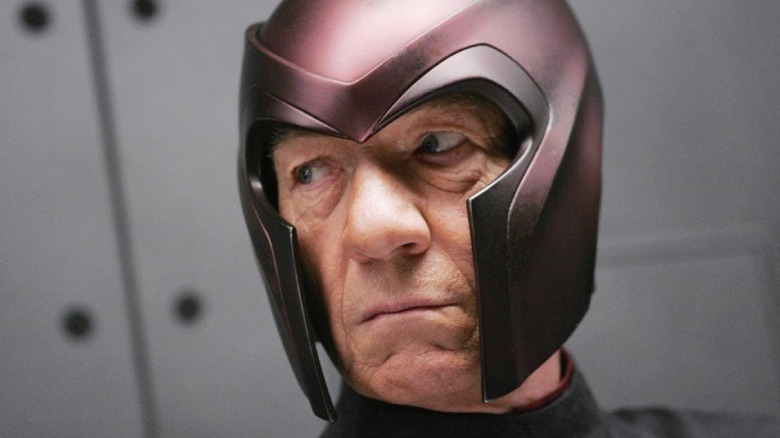 20th Century Fox
Magneto is Erik Lensherr, a Jewish Holocaust survivor whose extreme worldview — that the evolutionarily superior mutants should replace humans as the dominant species — is shaped by the persecution and brutality he experienced in Nazi concentration camps. 
In a 2014 interview with On Demand News, Sir Ian McKellen discussed Singer's motivations for casting him as Magneto:
"Bryan Singer, when he asked me to play Magneto, he said, 'you're a gay man, Ian. You know what it's like for society to point the finger, and to pass laws which inhibit your behavior and your happiness – that's exactly what's at the heart of 'X-Men.'"
Indeed, the "X-Men" series has always been about prejudice and bigotry – about minorities and misfits living on the margins of society, feared and hated for their differences. McKellen's experience as a gay man allowed him to fully embody the character of Magneto in a way that resonated with audiences.
"I think that explains, perhaps, why they're so popular," said McKellen. "It's not just entertainment. It's not just special effects. It's not just spectacle. It's not just taking you out of the world. It's actually about the real world."
McKellen continued to play the iconic character in "X2: X-Men United," "X-Men: The Last Stand," and "X-Men: Days of Future Past." And who knows, with the Marvel Cinematic Universe (MCU) poised to reintroduce the X-Men to the world, we might just see McKellen don the helmet again.