Patrick Stewart Would Love To Do One Final Star Trek: The Next Generation Movie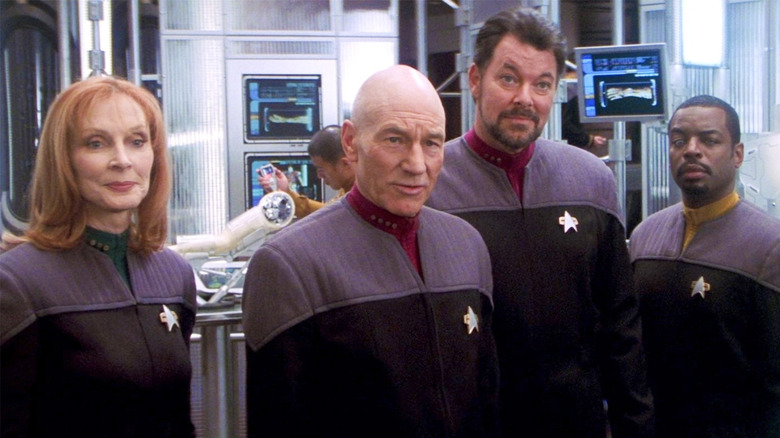 Paramount
After seven seasons spanning 178 episodes over the course of seven years, followed by four feature films, the crew of the USS Enterprise from "Star Trek: The Next Generation" flew off into the sunset at the conclusion of the 1994 movie "Star Trek: Nemesis." But thanks to the dawn of streaming services, Sir Patrick Stewart's Jean-Luc Picard found life again thanks to his own series that picks up with the iconic Starfleet captain as the stars call him to embark on a new adventure.
On "Star Trek: Picard," Stewart isn't the only "TNG" cast member that was welcomed back into the fold with open arms. His co-stars Brent Spiner, Jonathan Frakes, Marina Sirtis, Whoopi Goldberg, and Will Wheaton have all made appearances on the show during its first two seasons. Not to be left out, LeVar Burton, Michael Dorn, and Gates McFadden have all been confirmed to be a part of the upcoming third and final season. Now with the whole crew clearly open to getting the band back together, one question remains: Is one more "Star Trek: The Next Generation" film in the cards? Some key players weighed in during the "Star Trek Universe" panel at this year's San Diego Comic-Con.
Make it so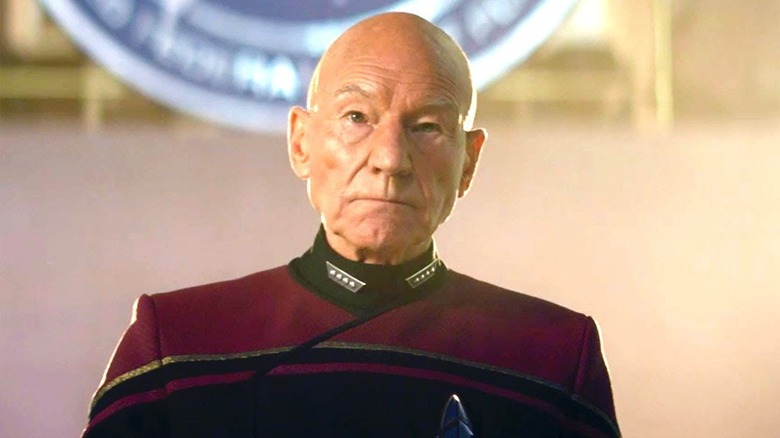 Paramount+
While appearing in Hall H to promote "Star Trek: Picard," the panel including Stewart, McFadden, and executive producers Rod Roddenberry and Alex Kurtzman were asked about the possibility of a full reunion of Picard's Enterprise bridge crew in one last film. While they neither confirmed nor denied that anything like that was actually in the works, the Admiral responded positively as Stewart called the possibility of another movie "a very interesting, exciting, and worthwhile thing to achieve." Kurtzman, who is one of the main architects of the Star Trek Universe right now, chimed in to say that season three of "Picard" somewhat is the last big adventure for this crew that fans have been clamoring for. He didn't elaborate on what he meant by that, but he also said, "Look, if you guys love it..."
Considering that "Star Trek: Nemesis" isn't exactly the best note to go out on theatrically, it's easy to see why fans would want another "Next Gen" movie. And if they're able, of course the cast would clearly love to take part in that. But just as most stars do at cons when questions like these come up, Stewart and Kurtzman gave the typical fan Q&A answer of "never say never," so that things are vague enough that people aren't disappointed if they don't happen. As Picard himself put it so eloquently in the new teaser released during the panel, "As long as you and your crew remain steadfast, you're never without hope." So depending on where this third season leaves them, fans can still hold out hope that we'll see Picard and his crew again down the line. 
The third season of "Star Trek: Picard" is expected to premiere on Paramount+ at some point in 2023.