Why Terminator: Dark Fate's Director Filmed A Scene He Never Intended To Use [Comic-Con]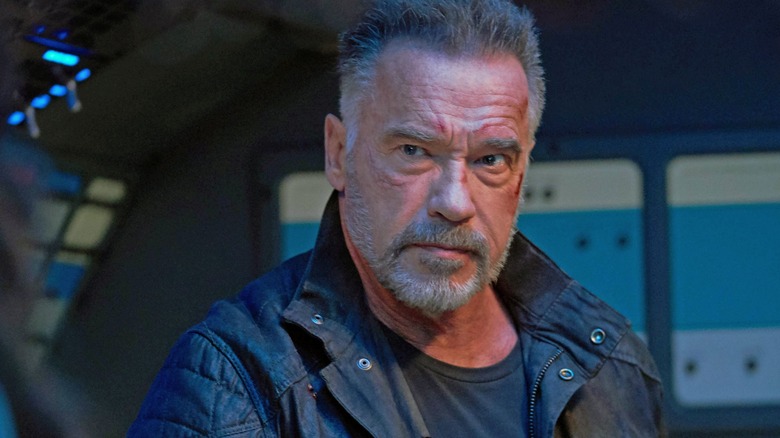 Paramount Pictures
Considered to be one of the best "Terminator" movies in decades (which wasn't really all that difficult considering the other "Terminator" movies post-"Judgment Day"), "Terminator: Dark Fate" features dazzling action sequences, and Mackenzie Davis as cybernetically enhanced super-soldier. Unfortunately, audiences weren't all that into it, resulting in "Dark Fate" bombing hard at the box office, decimating any plans for future releases ... for now. But we all know that Hollywood can't keep the Terminator down for too long. 
Part of the issue was that the storyline, while less convoluted than previous "Terminator" films, failed to inspire. The film's best parts were when they leaned into the franchise's past. This means there were scenes that director Tim Miller just had to muddle through and get the job done, even if he didn't necessarily care for what was the scenes being shot. The reality, though, is that this is what directors have to do sometimes. Get in there. Get the shots. Move on. Rinse and repeat. With Miller's direction on the film generally praised, it was a job well done on his end.
During Collider's Directors on Directing panel at San Diego Comic-Con 2022, Miller looked back at his time filming "Terminator: Dark Fate," and provided some insight as to why sometimes a director pushes through shooting scenes they don't necessarily vibe with.
Just be honest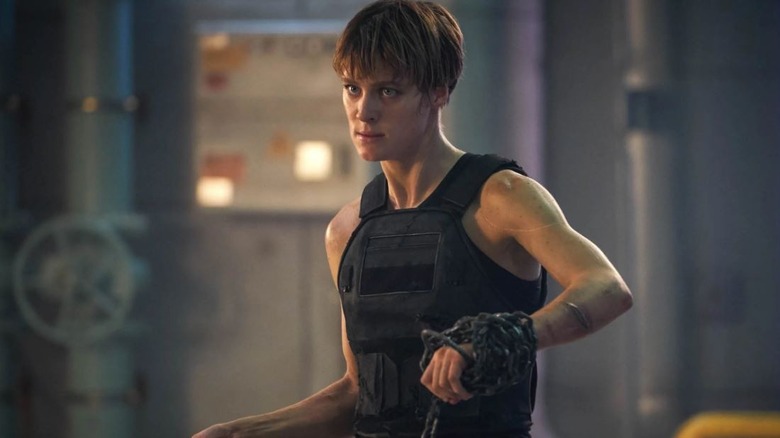 Paramount Pictures
Moderated by Collider's Steven Weintraub, and with /Film's Jacob Hall in attendance, discussion on the Directors on Directing panel briefly turned to how sometimes a shooting environment isn't entirely ideal (especially on a major studio franchise movie), but the crew has to make the most of it on set. This prompted Tim Miller to share an experience he had while shooting "Terminator: Dark Fate" that also doubles as a form of life advice.
"We shot a scene on 'Terminator' that I didn't believe in, but I had to shoot it. I got up in front of the crew, and I said, 'So I hate this scene. I don't believe in it. I don't think it's going to work and I don't think it'll ever be in the movie, but I'm going to do the best I can to shoot it.' [M]y rationale there was I've been working with these people and if they know it's s*** too, and if I don't say it's s***, then they question my judgment. They don't believe in you. You got to say it. You got to be honest."
There are certain parts of our jobs that we won't care for, regardless of what position we're in. At the end of the day, though, we've got to go in and get the job done like Miller did on set. Taking ownership of the not-so-great parts of the job, especially when you're in a leadership position, is arguably the best way to earn the respect of your fellow co-workers. So take note!