Halle Bailey Was Brought To Tears By The First Footage From The Little Mermaid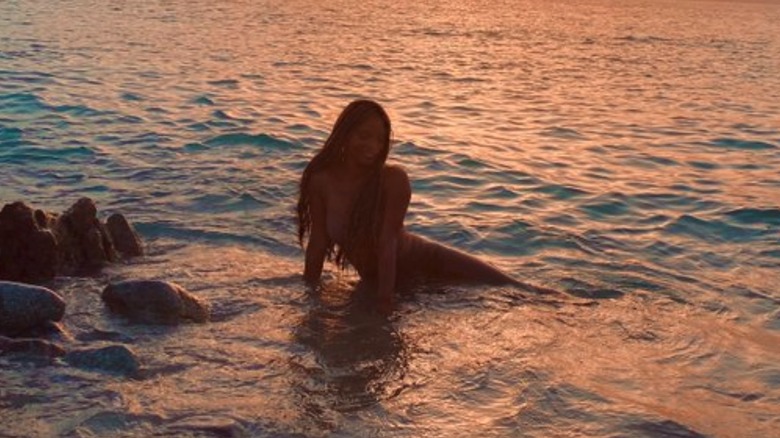 Halle Bailey
We are less than a year away from Disney's live-action adaptation of 1989's "The Little Mermaid," starring Halle Bailey. This was a movie that no one was sure would work in live-action when it was first announced — but they managed a Broadway musical version of the film, so it's only a short step to a film. 
"The Little Mermaid" — in its Disney form, anyway — is the story of Ariel, a mermaid princess who falls in love with a human prince named Eric. Her obsession with humankind means she yearns to learn about life on land, and she wistfully wishes she could walk on human legs. Eventually, Ariel makes a deal with Ursula the sea witch, who takes her voice in exchange for giving her legs, and the movie's climax hinges on whether Eric will fall in love with Ariel despite the fact that she cannot speak. The animated film's success revived Walt Disney Animation after a dire stretch of releases – though, I'm sorry, I still don't understand why she didn't just write out what was happening and hand Prince Eric a note.
Despite my issues with fairytale film logic, I'm very much looking forward to this new version. Halle Bailey is as well, and the performer — who's known for the Disney Channel Original "Let It Shine," the TV series "Grown-ish," and for being one half of the Grammy-nominated musical act Chloe x Halle – recently spoke to ET about what it was like to see the first footage from the film.
Bailey told ET, "I've seen little clips ... and I cried the other day. Because I was like, 'I don't understand how this is happening! How this is even me?'" She added, "It's very overwhelming. I get really emotional just talking about it."
Under the sea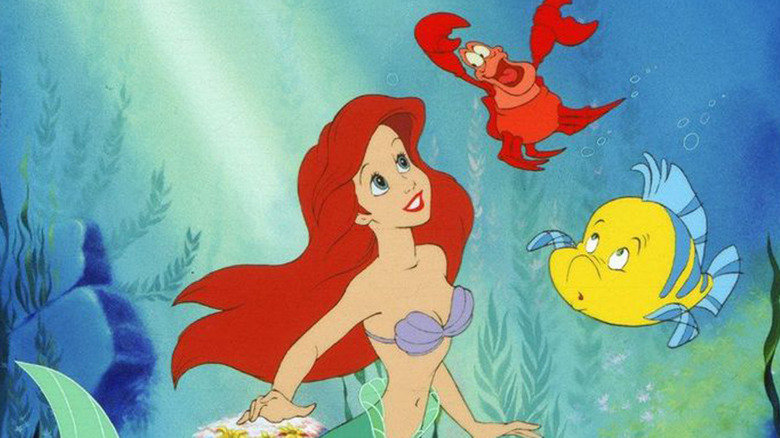 Disney
Ariel served as an entire generation's introduction to Disney princesses, and getting to play that character in live-action must be a powerful thing. Her comments here don't give us much of a clue about what we're going to see in the new version, how it might change from the animated film, or how director Rob Marshall ("Mary Poppins Returns") is going to handle the underwater visuals, but with CGI and Disney's money, I have a feeling it's going to be cool. 
What we do know is that Jonah Hauer-King ("Little Women") will play Prince Eric, and Javier Bardem will play her father, King Triton. The story's best character is, of course, Ursula, who will be played by Melissa McCarthy, and I cannot wait to see her chew the scenery in this role. Flounder, Ariel's little fish buddy, will be voiced by Jacob Tremblay, and her protector Sebastian the crab will be voiced by Daveed Diggs. (The singing in this thing is going to be wonderful.) The eccentric seagull Scuttle will be voiced by Awkwafina. Additional cast members include Kajsa Mohammar, Jude Akuwudike, Noma Dumezweni, and Lorena Andrea. The film is directed by Rob Marshall, with a screenplay from Jane Goldman and David Magee. Alan Menken will return to compose the score for the new version (he scored the '89 movie), and he's collaborating with Lin-Manuel Miranda to write four new songs for the movie.
Seriously though, Ariel, write Eric a note this time. Spell it out in sea shells. 
"The Little Mermaid" will hit theaters on May 26, 2023.