Netflix Is Adapting The Hit Manga Burn The House Down As Its Next Original Series
Netflix's track record with live-action manga adaptations isn't exactly spotless (see: "Death Note"), but that isn't stopping the streamer from investing in more thrilling manga-based stories. The streamer is now set to adapt Moyashi Fujisawa's "Burn the House Down" into a series, according to The Hollywood Reporter.
Fujisawa's story is a serialized mystery thriller that began in Kiss magazine in 2017 and reportedly soon grew popular enough to inspire adaptation offers. But it's Netflix that scored the rights to the series, which is currently in development with a script from "An Incurable Case of Love" writer Arisa Kaneko. Filmmaker Yuichiro Hirakawa ("The Promised Neverland") is set to direct, with Shinichi Takahashi executive producing and Kei Haruna also on board as a producer.
Here's the manga's official description, according to publisher Kodansha:
Shizuka Yamauchi, 25, housekeeper. Makiko Mitarai, 46, amateur model and perfect housewife. Though strangers on the outside, the two share a past — one Shizuka feels she needs to set right, to bring her mother justice. But Makiko has secrets of her own, and Shizuka will need to tread carefully if she's to get to the bottom of it all without getting burned.
The series has found its leads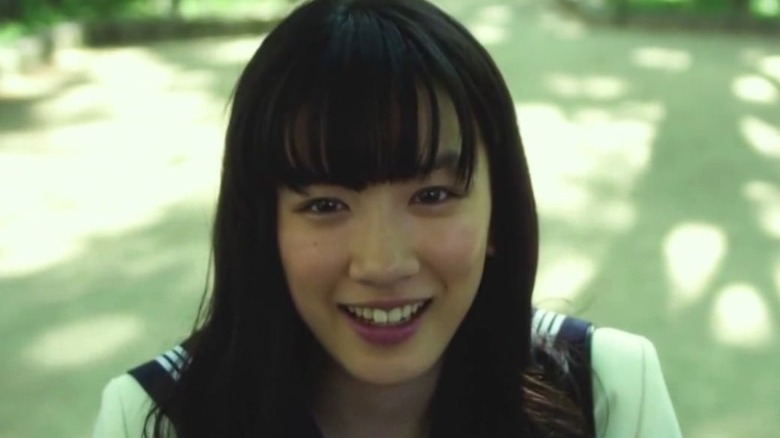 Toho
Though no episode count or release date has been announced, "Burn the House Down" already has its leads: Mei Nagano ("Daytime Shooting Star," "My Love Story!!") will play Anzu, while Kyoka Suzuki ("Bullet Ballet," "Vengeance For Sale") will take on the role of Makiko. I haven't read the manga, but details of the plot — from the second wife and housekeeper dynamic to the hints at shadowy past secrets — remind me of the Daphne du Maurier classic novel "Rebecca." The series will be a mystery, though it's unclear as of yet whether it will be self-contained or ongoing.
Manga-based content is undoubtedly popular with Netflix, and the streamer has developed a robust anime catalog in recent years. But while animated shows like "Devilman Crybaby" and "Beastars" have attracted passionate audiences, live-action versions of Japanese classics, like the aforementioned "Death Note" and a version of beloved anime "Cowboy Bebop," haven't been so well-received. Still, the streamer seems keen to expand its live-action manga adaptation offerings, as it has versions of the 1997 manga "One Piece," the supernatural series "Yu Yu Hakusho," and more in the works.
While Netflix's global offerings continue to grow, other areas of the company, including the animation department, have made headlines this year as the company seems determined to change things up in the wake of its disappointing stock loss in April.