Josh Brolin Didn't Exactly Walk Away From Deadpool 2 Unscathed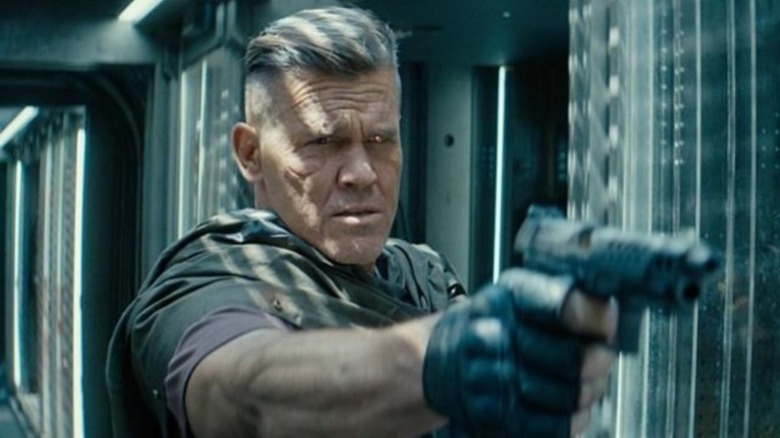 20th Century Fox
In the 2018 superhero comedy "Deadpool 2," Josh Brolin plays Cable, a cybernetic mutant soldier who travels from the future to kill Firefist (Julian Dennison), the teenage mutant who murdered Cable's family in the future. In the film, Brolin exudes that imposing military action star presence that would grant him top billing in the next "Predator" remake, but the "Avengers: Endgame" supervillain had to follow an intense 11-week workout plan to get that physique. According to the bodybuilding magazine Muscle & Fitness, Brolin began the regimen at a husky 210 pounds for he had put on extra weight for a role that never materialized.
"Josh was kind of chunky," Justin Lovato, Brolin's trainer, told Muscle & Fitness. "He also didn't have great muscle structure in his shoulders. It was like, 'All right, let's see how big we can get your shoulders and arms.'" By the end of the plan, Brolin was a toned 181 pounds. But the beating his shoulders took during his intense workout sessions would be nothing compared to the beating his body would take on set.
'I got beat to s**t on that movie'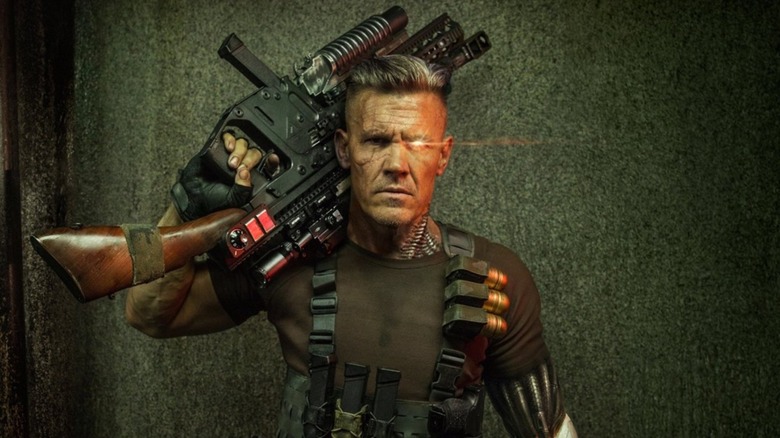 20th Century Fox
There's no shortage of action scenes in "Deadpool 2," and as the main antagonist in the early going of the movie, Josh Brolin's Cable finds himself in most of the fast-paced action sequences and fight scenes with the titular superhero (Ryan Reynolds). And as the time-traveling military soldier turns from foe to ally, he works side by side with Deadpool in more action scenes. Needless to say, Brolin gets his hands dirty quite a bit in this movie, and apparently, the intense physicality came at a cost.
Despite being in the best shape of his life at 49 years old going on 50, Brolin shared in a 2017 interview with Collider that the action sequences took a toll on his body.
"I got beat to s**t on that movie. That's all I know. I had stuntmen throwing me all over the place. I've got a shoulder issue, I've got a knee issue that I've got to deal with now, but we got through it. We got through it. I pushed hard, and I suffered because of it."
The injuries Brolin suffered may have been a symptom of a dangerous work environment on the set of "Deadpool 2," as he wasn't the only person be get injured on set. 
A stuntwoman was killed on set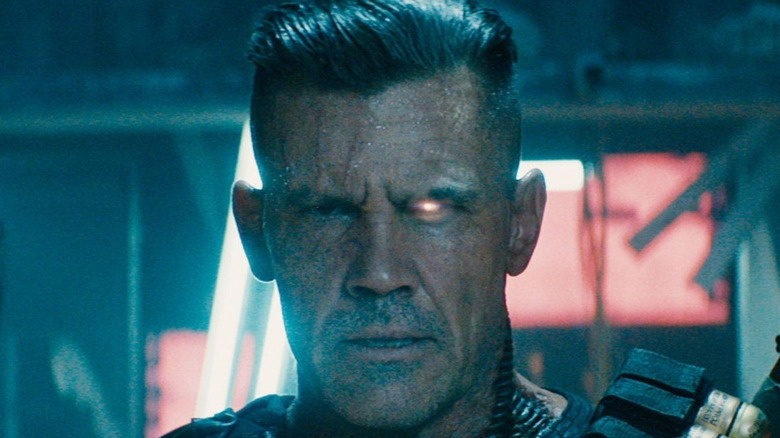 20th Century Fox
Production on the "Deadpool" sequel paused for two days in 2017 after Joi "SJ" Harris, a 40-year-old professional road racer and stunt driver for the movie, was killed in a motorcycle accident onset in Vancouver while performing a stunt as Zazie Beetz' character, Domino, a fellow mutant and member of Deadpool's X-Force squad. While Josh Brolin called Harris' death a freak accident, "Deadpool 2" found itself the target of criticism from the stunt performer community. "It absolutely could have been prevented," a veteran stunt performer told Vanity Fair. "Joi was totally unqualified and never should have been there or put in that position."
At the time of her hiring, Harris had never worked on a film as a stunt performer. "She was just a girl from Brooklyn who liked to road race — which was not remotely similar to what was required for the shots," the veteran stunt performer continued. "She didn't have the experience or skills for the job they brought her in for."
In 2019, the Canadian equivalent of the U.S.'s Occupational Safety and Health Administration released an official report placing blame entirely on the production company, TCF Vancouver Productions Ltd. Per The Hollywood Reporter, in the report, the agency, WorkSafeBC, wrote that the production company "failed to complete important health and safety documentation, including a stunt safety inspection checklist and a production activity notification checklist, as required by its own health and safety program." The agency also cited that Harris wasn't wearing a safety helmet and called out the production company for "inadequate workplace setup." Months before the report's release, 20th Century Fox reached an out of court settlement with Harris' family.