Underrated Vampire Movies To Watch If You Liked Twilight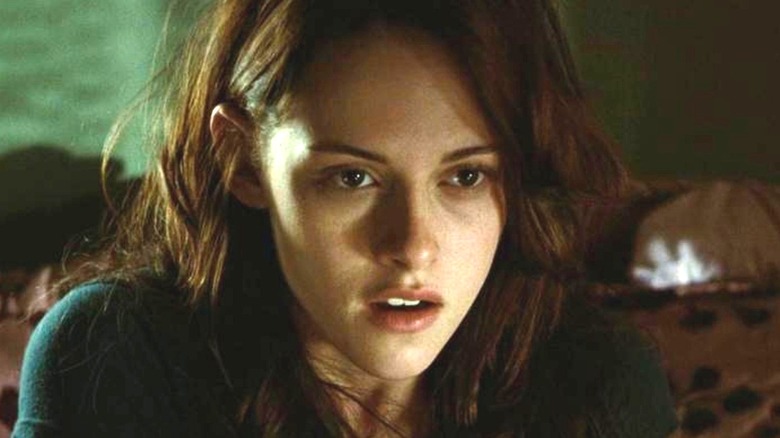 Summit Distribution
Ah, the "Twilight" saga. Has there ever been a more willfully, aggressively misunderstood cultural phenomenon? Back when the Temple Hill-produced film adaptations of the Stephenie Meyer novels were all the rage, it often seemed as though people — from film critics to media figures to online jesters — were making an active effort to ignore the elements that made the franchise so seismically successful among its target audience. "The 'Twilight' movies are cheesy," we'd hear, or, "they're fixated on lame romance," "no one in them behaves like real people," "everything in them is so soapy and over-the-top," and so on.
Yes, and? At its heart, "Twilight" and its sequels were a fantasy of teen validation, films in which a young woman's feelings of disconnect and nameless yearning were duly noted and given room to be everything they ought to be: reckless, fastidious, and apocalyptic, outsiders' judgment and mockery be damned. It's no wonder that, a decade and change on, "Twilight" is still being rediscovered by newer generations, with more and more angsty girls and boys taking to its campy gloom, deliciously unhealthy romance, and bonkers nu-metal-Gothic aesthetics.
If you count yourself among those fans, newer or OG, you've come to the right place: As derided as it was for its supposed deviation from the vampire movie canon, "Twilight" actually shares a lot of DNA with other entries in that storied, definitionally over-the-top genre. Watch these films next, and see what we mean.
Dracula (1979)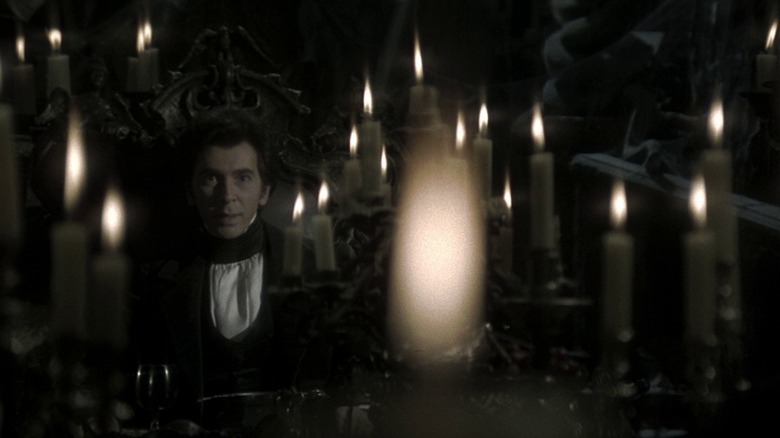 Universal Pictures
The first guy we go back to when we think "vampire," be it in movies or literature, is, of course, the count who started it all. Although vampires have been part of the cosmovisions of countless cultures throughout world history, Bram Stoker's 1897 novel is largely responsible for codifying our "modern" understanding of vampires. And, to the same tune, its countless (ha!) film adaptations have come to define what archetypal "vampire cinema" looks like — to the point where one might look at this entry and think, "Just how 'underrated' can a 'Dracula' movie be?"
As it turns out, quite a bit. John Badham's 1979 take on the dreaded Transylvanian is not only frequently overshadowed by its better-known 1931, 1992, 1958, and 1922 (if you count "Nosferatu") counterparts, but it's also deprived of the credit it deserves for being arguably the adaptation that best understands one essential aspect of Count Dracula: his hopeless romanticism. Retooled to focus more intently on the morbid attraction between Dracula (Frank Langella) and the human Mina Harker, here renamed Lucy Seward (Kate Nelligan), this "Dracula" is every bit as campy, lurid, and keyed in on the life-and-death quality of doomed romance as "Twilight," as well as a likely influence on the latter's moody red-and-gray palette.
Love Bites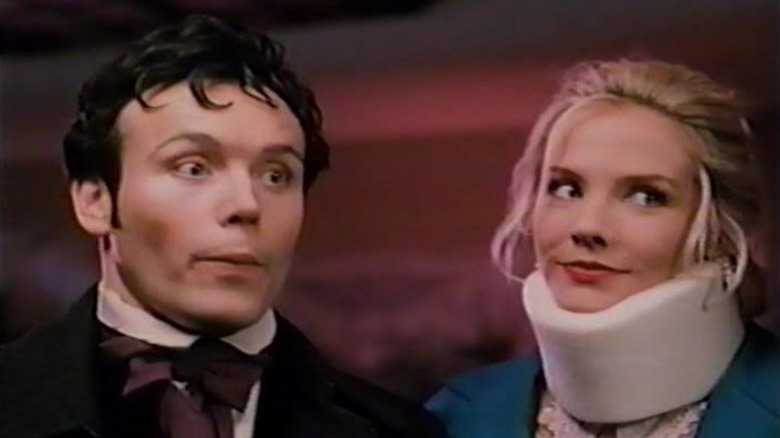 MGM
"Love Bites" — full title, "Love Bites: The Reluctant Vampire" — gained some notoriety in 1993 for the fact that it stars Adam Ant, then a rockstar at the height of his solo fame. Otherwise, though, this unique little vampire comedy has been mostly left by the wayside. As such, to modern viewers who happen upon it, its similarity to "Twilight" may come as a bit of a surprise.
Written and directed by Malcolm Marmorstein, who made his fame as one of the masterminds behind the classic TV series "Dark Shadows" and only seldom worked in film, "Love Bites" channels Ant's glamorous, larger-than-life persona into the role of Zachary Simms, a man born in 1660 who has been living as a vampire throughout the centuries, only to find himself suddenly awakened in our time after an accidental 100-year nap. Emerging from his coffin into what is now the home of Kendall Gordon (Kimberly Foster), Zachary begins to explore the modern world with the young woman's help, and finds himself increasingly smitten by her. So, he decides to somehow tame his urges in order to be her boyfriend. Where "Twilight" explores the aching melodramatic contradictions of that task, "Love Bites" mines it for kitschy, delightful romantic comedy. The film's pleasures don't stop there: As square-jawed English goth dreamboats go, '90s Adam Ant is way up there with Robert Pattinson.
The Hunger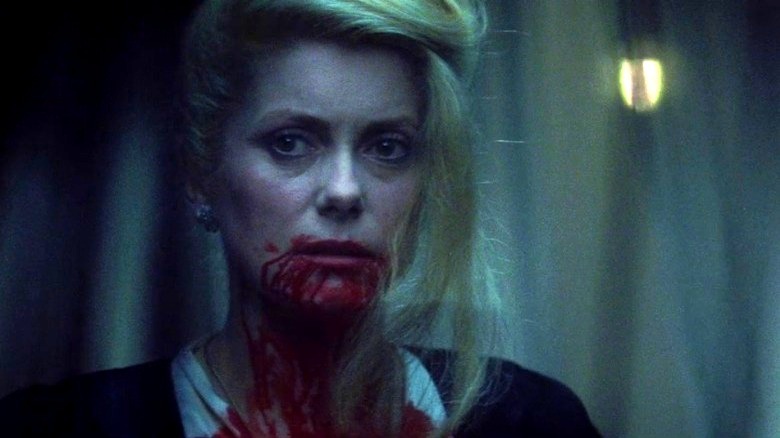 MGM / UA Entertainment Company
The images of carnality in the "Twilight" films are, for a supposedly wide-audience-oriented franchise, rather startling: mouths gliding over necks, kisses pushed to sensory extremes by harsh weather, slo-mo dances with the specter of orgasmic doom. The intentions of Stephenie Meyer's text may be ultimately conservative, even sex-negative, but there's no denying her work's keen eye for the eroticism of the forbidden. In "Twilight," passion, be it in the form of bloodlust or sex, is a force to be reckoned with in all its sweet danger.
"Twilight" was not, of course, the first film to grapple forcefully with vampirism as a function of earthly delight. There are plenty of reasons to give a shot to 1983's unfairly maligned "The Hunger" (this write-up could just as well consist of nothing but "David Bowie. Catherine Deneuve. Susan Sarandon. Tony Scott."), but, for Twihards, that thematic commonality may be chief among them. Focusing on a tragic love triangle between two longtime vampire companions (Deneuve and Bowie) and a research gerontologist (Sarandon), "The Hunger" is all metaphorically charged erotic imagery, all of the time. It's like a version of "Twilight" stripped down to nothing but its purest sensual jolts and given a timely queer twist. If that doesn't make you run to watch it, I don't know what else to say.
Vamps
Even though she directed two of the most legendary teen movies of all time — "Fast Times at Ridgemont High" and "Clueless" — Amy Heckerling doesn't have a whole lot of other mainstream hits to her name. That's a shame, because, if "Vamps" is anything to go by, her back catalog is very much worth reappraising.
Starring Krysten Ritter and Alicia Silverstone as vampire roommates living in present-day New York City, "Vamps" is a female friendship horror-comedy in the vein of classics like "Death Becomes Her" and "Jennifer's Body," with all the gaudy delights that implies. Much like "Twilight," it derives a lot of its appeal from the 21st-century update it gives to traditional genre tropes, with Goody (Silverstone) and Stacy (Ritter) as reformed vampires who work night jobs, refuse to drink human blood (those poor mice), and attend an organization named Vampires Anonymous. Also like "Twilight," "Vamps" starts out as a piece of attentive world-building, almost a hangout movie of sorts, only to tread into darker, plottier, emotionally headier waters as it progresses, with assistance from a very game Sigourney Weaver as the villain. Basically, it's a whole lot of unapologetic fun.
Only Lovers Left Alive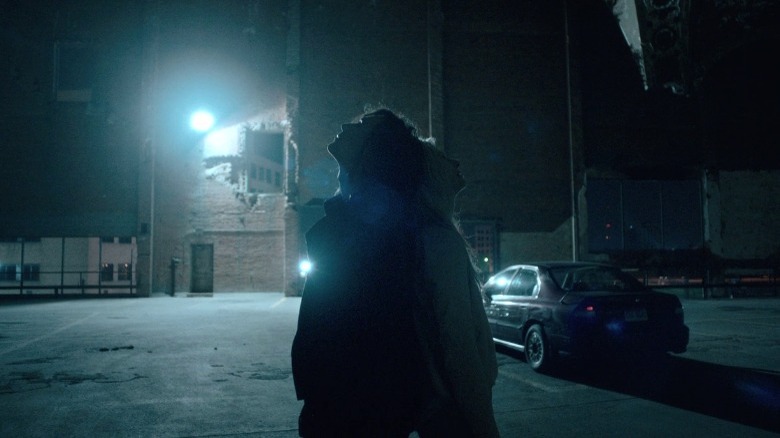 Soda Pictures / Sony Pictures Classics
One of the most unique vampire flicks ever made, Jim Jarmusch's "Only Lovers Left Alive" is a movie that'll make you forget time and fall into the arms of an endless night out. Jarmusch, a premier figure in American indie cinema with a sense of rhythm and composition all his own, approaches the subject of vampiric life with a deep curiosity about character and texture. Our impossibly cool heroes are Adam (Tom Hiddleston) and Eve (Tilda Swinton), a centuries-old couple of bon vivants who have seen and done it all, and learned to endure life in this world by cherishing its art, its music, and its chance late-night encounters.
When the movie starts, Adam is going through a depressive funk in an emptied-out post-downturn Detroit, while Eve enjoys the gorgeous nightlife of Tangier, Morocco. During one of their periodic catch-up calls, she realizes that he's in the doldrums, and so she travels to the USA to lift her lover's spirits. From then on, the movie plays out unhurriedly in gorgeous chiaroscuro tableaux, dense philosophical talks, morbid debacles, memorable run-ins with fellow vamps (played, in apposite casting, by John Hurt and the great Mia Wasikowska), and shows of deep, unabiding, transcendental love. If you're charmed by the wistful us-against-the-world romanticism of "Twilight," rest assured, you're gonna love these two kooks.
Once Bitten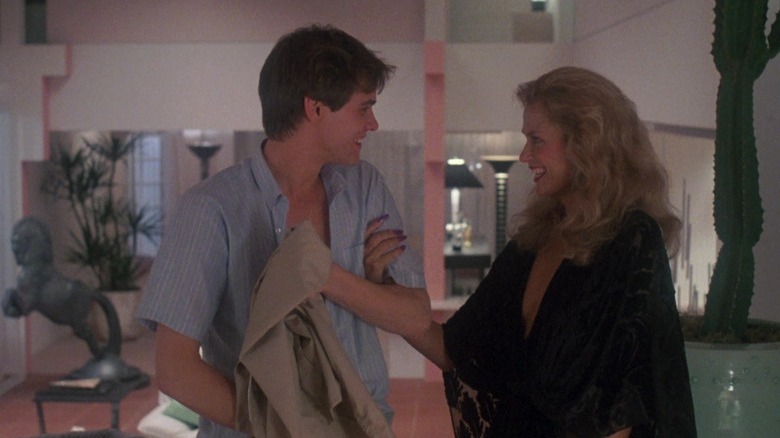 The Samuel Goldwyn Company
Bella Swan is not, as it turns out, the first hapless teenager to have been drawn unwittingly by a dashing stranger into the world of professional hemophagia. All the way back in 1985, one Mark Kendall from Los Angeles, CA was already getting a taste of adulthood-by-turning — and he was played by, of all people, a 23-year-old Jim Carrey.
Carrey, then still a long ways away from his meteoric '90s rise, had one of his first successful Hollywood forays when he played the protagonist of "Once Bitten," Howard Storm's critically reviled but commercially successful teen movie about a 400-year-old Countess (Lauren Hutton) who must procure a healthy dose of virgin blood in order to retain her youth. The Countess sets her sights on Mark, who's been unsuccessfully trying to convince his girlfriend Robin (Karen Kopins) to go all the way with him. And so begins a thrilling love triangle caught somewhere between the domains of '80s romcom and '80s horror — as much a time capsule of the teen sensibilities of its time as "Twilight" was for the late-millennial, early-gen-Z contingent.
Byzantium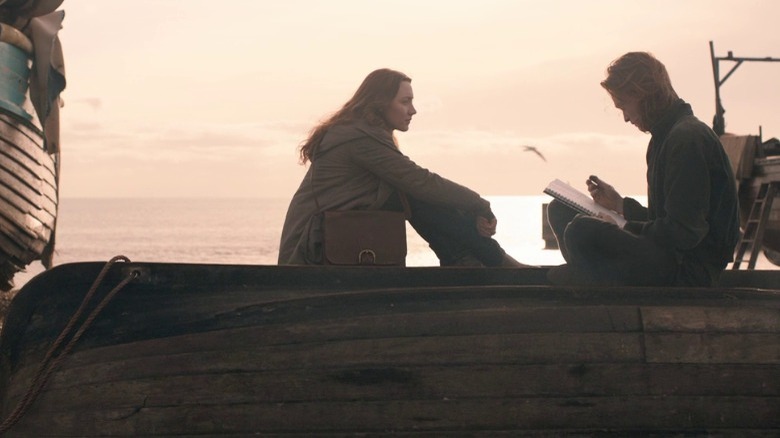 StudioCanal / IFC Films
Out of all the films on this list, "Byzantium" may be the one that's most tonally and conceptually similar to "Twilight" and its sequels, to the point of having been inevitably compared to it (sometimes favorably, sometimes not) by critics and viewers at the time. Here, too, the players in the star-crossed vampire-human romance are then-rising actors who later went on to even greater success: Saoirse Ronan (herself a staple of the Stephenie Meyer-verse, as fans of "The Host" know) and Caleb Landry Jones.
Instead of a chilly Pacific Northwest town, this forbidden courtship unfolds in a chilly town off the English coast, with the movie dividing its time between that present-day timeline and period flashbacks that explain how Eleanor (Ronan) and her mother Clara (Gemma Arterton) got there and what they're running from. For those (yours truly included) who think mood-setting is the "Twilight" franchise's strongest cinematic suit, "Byzantium" offers ample rewards thanks to director Neil Jordan's ability to evoke simmering sorrow, mounting dread, and wintry melancholia like nobody's business.
Blood and Roses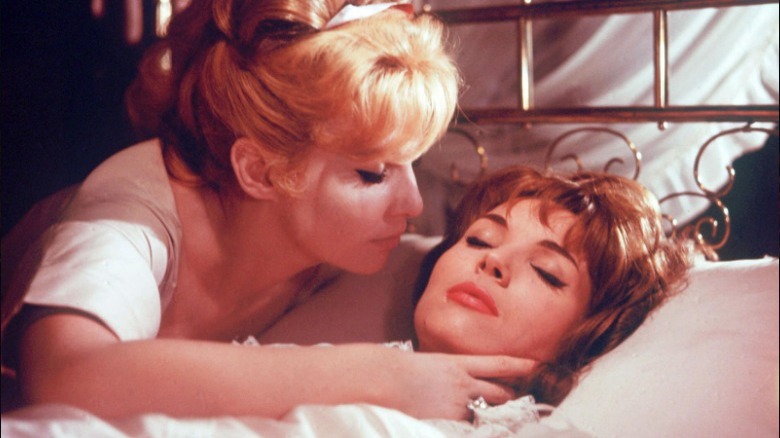 Paramount Pictures
Here is a romantic vampire film that assumes the point of view of the vampire herself, taking stock of her senses and ideations as she looks for something like love through her increasingly bloody rampage. Although historically classified as a horror movie, Roger Vadim's French-language 1960 classic "Blood and Roses" would really be best described as a cinematic fever dream, a disconcerting trip down the depths of subjectivity reminiscent of Michelangelo Antonioni's seminal art films from the same period — only considerably girlier and gayer.
Based on Sheridan Le Fanu's notorious lesbian vampire novella "Carmilla," "Blood and Roses" paved the way for the Gothic-kitsch revival that would eventually lead to "Twilight" 50 years later. From jealousy to devotion to flusteredness, Vadim zeroes in on the purest feelings felt by Carmilla (Annette Stroyberg), who is possessed (or is she?) by the ghost of a vengeful vampire ancestor and sets out to find someone who will reciprocate her bottomless craving for flesh-slash-affection. All the aspirational, fussily aestheticized passion we now associate with vampire cinema was a novelty back when this movie came out; on some genealogical level, we have it to thank for all the vampire AU fanfiction of the last decade.
The Addiction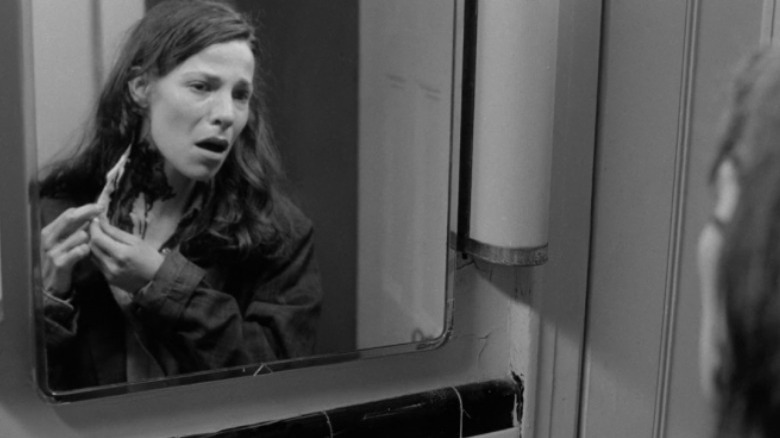 October Films
If you're among the readers or viewers who related particularly strongly to Bella's process of understanding her new self as a vampire and her grappling with the attendant existential questions in "Breaking Dawn," the inner soliloquy of "The Addiction" lead Kathleen Conklin should scratch a similar itch. Brought to life by Lili Taylor in one of the all-time great vampire performances, Kathleen is a rarity in genre cinema: A protagonist who meditates, candidly and openly, on the transformation she's going through and the way she feels about it.
The premise of "The Addiction" is relatively simple: A woman in New York City gets bitten by a vampire (Annabella Sciorra), and struggles to fight her ensuing "addiction" to human blood. The twist, here, is that our heroine is a philosophy graduate student. Naturally, Kathleen makes all manner of valiant efforts to rationalize her sudden capacity for animalistic cruelty, but no amount of reading could have prepared her for the physical, unfathomable depths of her thirst. Filmed in grungy black and white by quintessential New Yorker provocateur Abel Ferrara, "The Addiction" overflows with intellectual stimulus, whether you read it all as a metaphor for drug use, AIDS, the trappings of academia, the nature of evil, or something else entirely. But mostly, "The Addiction" is a horror film, one in which the comfort of drama teeters ever on the brink of being torn to shreds by a darkness beyond anyone's comprehension.
A Girl Walks Home Alone at Night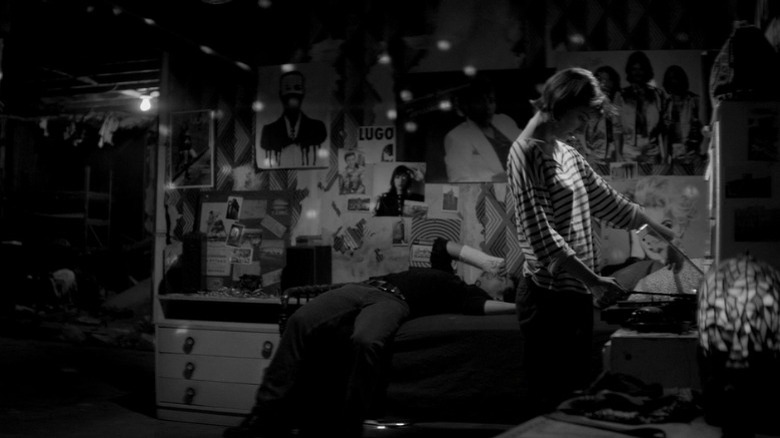 Vice Studios / Kino Lorber
Sometimes, two films made with completely different budgets with theoretically distinct target audiences can converse with each other in ways not necessarily intended by anybody involved. As a case in point, take 2014's "A Girl Walks Home Alone at Night," the feature film debut of director Ana Lily Amirpour. A black-and-white Persian-language indie shot in California (via Daily Bruin) that's set in a fictional Iranian city, "A Girl Walks Home Alone at Night" gained notoriety in very different circles from the ones where the "Twilight" franchise was big at the time. And yet, watching either work feels like being reminded of the other's cardinal points, both aesthetically and emotionally.
Sure enough, the lo-fi vibe of "A Girl Walks Home Alone at Night," in which the titular (and unnamed) girl roams dark streets and desolate suburbs while looking for potential victims and striking up a tentative romance with a pretty young man, often scans like a bizarro arthouse rendering of the same sense of aestheticized drift that made "Twilight" famous. The vampires in both films are similarly charming in a mysterious-yet-inviting way, from their silent longing stares to their impossibly cool taste in music (both soundtracks go ridiculously hard, too). But even more importantly, both "A Girl Walks Home Alone at Night" and the "Twilight" series run on the same potent metaphor: vampire love as the ultimate test of devotion — of a predator's ability to hold back and care without consuming, and of the prey's willingness to understand and forgive in totality.
Near Dark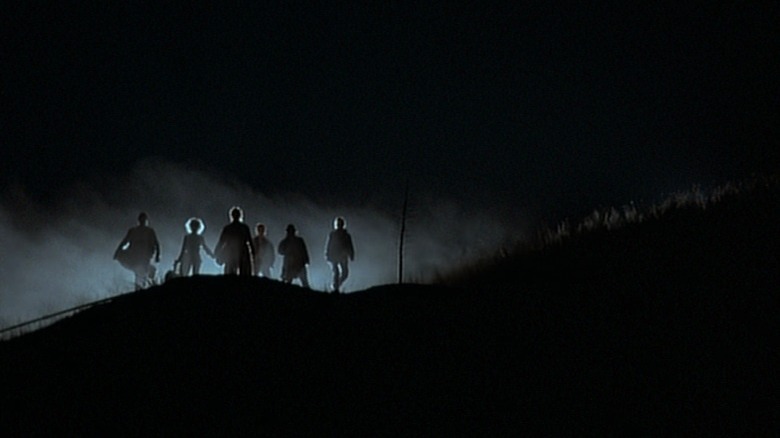 De Laurentiis Entertainment Group
Most of the recommendations on this list are based on little more than critical opinion, but in the case of "Near Dark," there actually is concrete evidence of its similarity to "Twilight." In 2008, the year the first "Twilight" came out, a long-gestating remake of the Kathryn Bigelow cult classic was canceled, with producer Brad Fuller telling Empire, "I'm concerned that, conceptually, that 'Near Dark' and 'Twilight' are too similar in terms of a vampire movie. For now, that movie is on hold."
Hollywood caginess aside, the conceptual proximity Fuller was referring to really is on full display in the original "Near Dark." The milieu — a gang of leather-clad vampire outlaws traveling through the American deep south — is decidedly un-Forks-like, but the film nonetheless anticipates the "Twilight" series' core idea of the outsider drawn into the clan by a perilous love affair, in this case one between poor Caleb Colton (Adrian Pasdar) and Mae (Jenny Wright). The real attraction, however, is Bill Paxton's incomparably unhinged performance as Severen, one of the most memorable figures in '80s horror cinema. A less commercial outing than "Twilight," "Near Dark" became legendary for the headlong dive it takes into its gruff, ugly, abrasive fantasy subculture.
Lips of Blood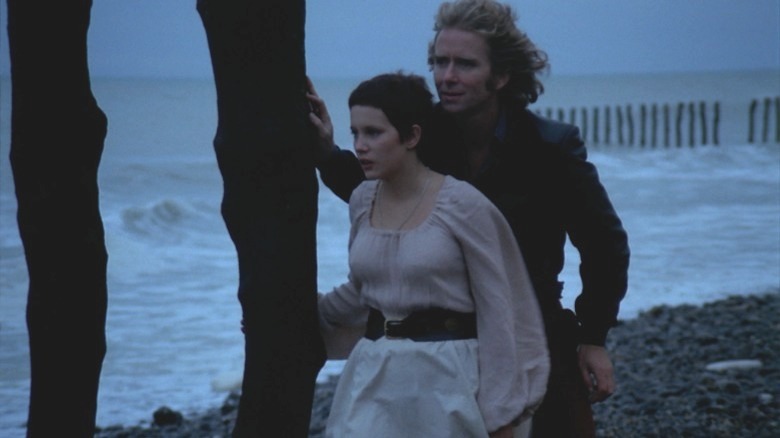 Off Production / Scorpion V
I mentioned a few entries above that Roger Vadim was partly responsible for the inauguration of romantic vampire cinema via "Blood and Roses," so let's continue to give due credit and acknowledge another, later French auteur as the untouched king of that subgenre: Jean Rollin.
A legend among horror fans the world over, Rollin dipped his feet into everything he could, from zombie flicks to gore flicks to ghost stories to scandalous erotic thrillers (not to be confused with the straight-up pornographic films he begrudgingly helmed for some time to make a living). But his heart always belonged to bloodsuckers; the "Jean Rollin vampire" — beautiful, stony-eyed, beguiling — became a conceptual entity unto itself in films that called back to the literary genre of the fantastique with their hallucinatory imagery and loopy fairy tale logic.
Really, you could throw a dart at Rollin's filmography and probably hit some kind of precursor to the sexy vampires of "Twilight," but if you have time for just one, make it 1975's "Lips of Blood," which marries Rollin's trademark dreamy sensibility — complete with moody teal-tinted photography and delightfully off-kilter costume design — to a clearly-defined, deeply lovesick narrative. As in "Twilight," the bloodletting isn't the point, so much as the vehicle for an account of first love lost that's sure to rattle any hopeless young romantic.
Let the Right One In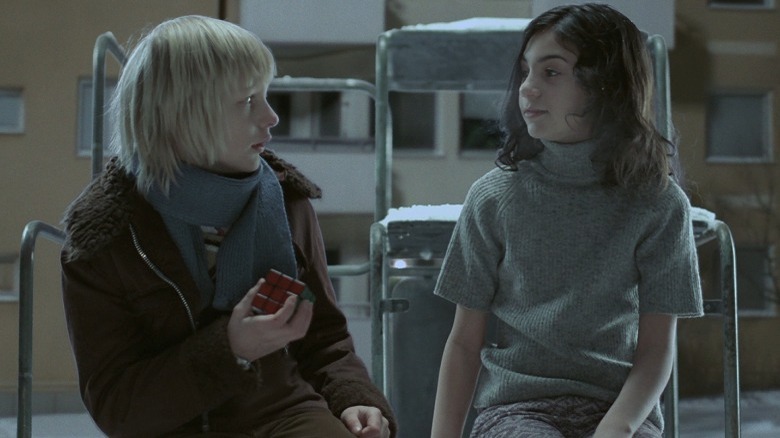 Sandrew Metronome / Magnet Releasing
In 2008, the history of vampire films had its course forever altered by two buzzy fall releases that galvanized horror and romance audiences alike. One of them was "Twilight," which grossed over $400 million worldwide and launched one of the most wildly successful film franchises of all time. The other, considerably less financially gainful but every bit as successful in its own right, was "Let the Right One In."
American audiences may be more familiar with the 2010 English-language remake "Let Me In," directed by "The Batman" helmer Matt Reeves and starring Chloë Grace Moretz and Kodi Smit-McPhee, but the Swedish Tomas Alfredson-directed original is mandatory viewing for anyone who's serious about their love of contemporary vamp cinema. Set in the '80s and starring Kåre Hedebrant as a downtrodden 12-year-old boy from the Stockholm suburbs who befriends the mysterious, nocturnal girl next door (Lina Leandersson), "Let the Right One In" is an astonishing, snow-coated love story for reasons both very similar to and very different from "Twilight": its unabiding and all-pervading undercurrent of loneliness, its genuinely stunning use of violence, and its emotional rawness.