The Daily Stream: The Lady Vanishes Is A Delightful 1938 Crowd-Pleaser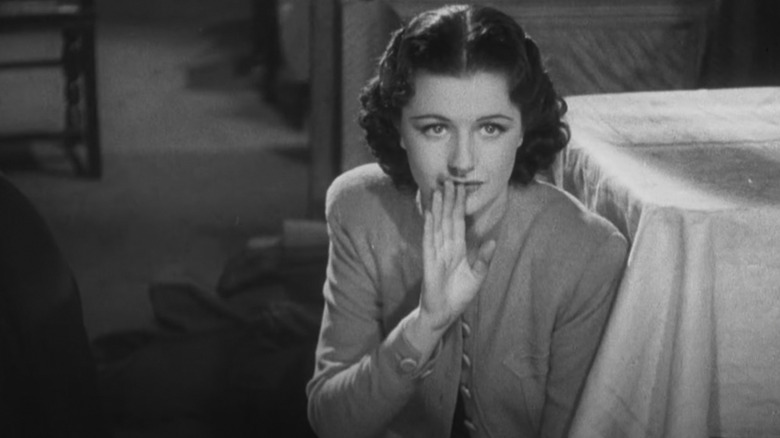 MGM
(Welcome to The Daily Stream, an ongoing series in which the /Film team shares what they've been watching, why it's worth checking out, and where you can stream it.)
The Movie: "The Lady Vanishes"
Where You Can Stream It: HBO Max, The Criterion Channel, The Roku Channel, TubiTV, and more
The Pitch: In this 1938 Alfred Hitchcock classic, two savvy train passengers try to solve the mystery of a missing woman who everyone around them seems to think never existed. That's the basic logline for "The Lady Vanishes," which is based on a novel by Ethel Lina White, but it doesn't even begin to encapsulate the charisma, mayhem, and ever-evolving plot threads of one of the famed director's most outright entertaining films.
"The Lady Vanishes" stars Margaret Lockwood as Iris Henderson, a young woman who's on a trip with some girlfriends ahead of her impending wedding. When bad weather leaves Iris stuck in a small European hotel overnight, she crosses paths with a number of interesting characters, including a flirty, boundary-flouting musician named Gilbert (Michael Redgrave), a gay-coded couple named Charters (Basil Radford) and Caldicott (Naunton Wayne), and a sweet old woman named Miss Froy (May Whitty). It's the latter who goes missing the next day, after the group's train takes off for England, leaving Gilbert and Iris to save her against all odds.
Why it's essential viewing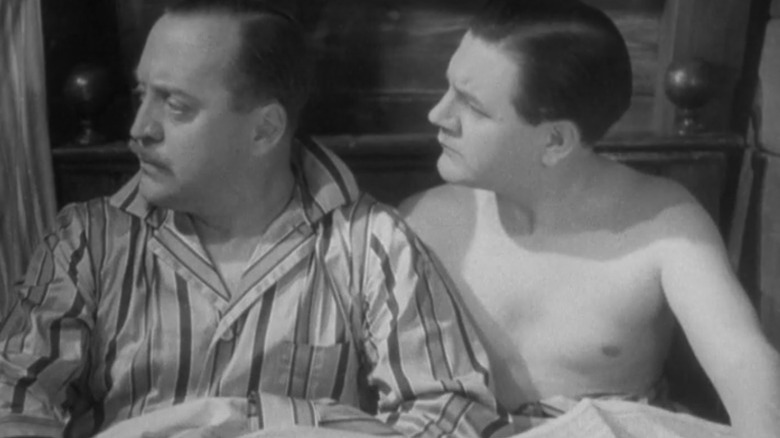 MGM
"The Lady Vanishes" is the last film Hitchcock made in Britain before moving to Hollywood, and it's also one of the most crowd-pleasing thrillers not only in his repertoire, but in early film history. "The Lady Vanishes" translates incredibly well to modern audiences. With the heart of a blockbuster and the mind of the Master of Suspense on its side, it's the kind of movie that's worth seeing with an audience anytime the opportunity presents itself. It's not only a clever mystery, but also a winning rom-com, an endlessly witty comedy, and a surprise-filled adventure movie. It's much less serious than the Hitch many of us know well, yet it balances out its jokes and twists with genuine high stakes.
The film also features a wonderful ensemble that makes its story feel vital and vibrant, even 85 years later. Redgrave is wildly charming as the sexy foil-turned-ally of Iris, while Lockwood matches his energy beat for beat. She gives her all as a determined young woman who refuses to be gaslit, trusting her instincts and upholding a sense of camaraderie with the sweet Miss Froy even when everyone else dismisses her concerns. Whitty herself turns a small role into an essential one, making Miss Froy an endearing, eccentric, and deeply warm figure –- the type of kindly grandma you'd love to travel with. Meanwhile, Radford and Wayne provide a thread of comic relief as two chaps who just really want to get home in time to see a cricket match.
An unique entry in the Hitchcock canon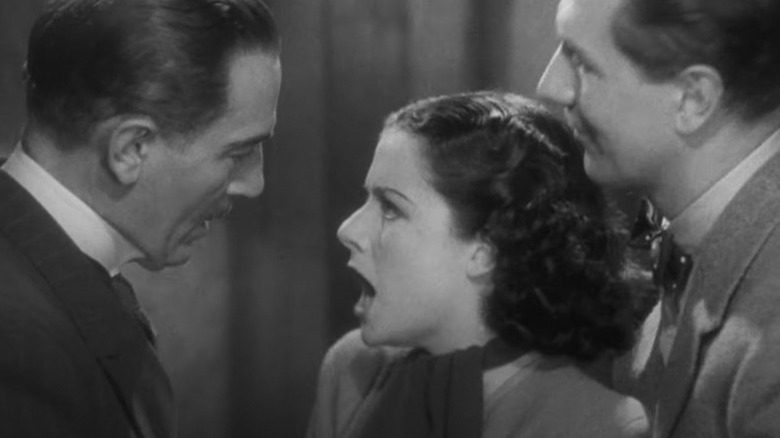 MGM
This movie is excellent as a standalone, but it's also a unique entry in the Hitchock canon. "The Lady Vanishes" is purer and brighter than many of Hitch's films, less preoccupied with the dark fixations that would later dominate his career and more focused on presenting a story of clear-eyed heroes working hard to help their fellow travelers. Above all else, though, "The Lady Vanishes" is simply a stone-cold classic that also happens to be a super fun viewing experience.