Confess, Fletch: Everything We Know So Far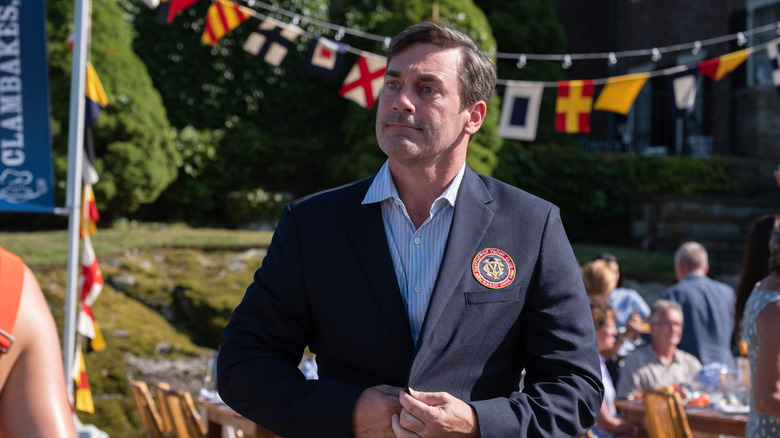 Miramax
It's been a long time since audiences have witnessed the exploits of reporter Irwin "Fletch" Fletcher. The character was originally created by novelist Gregory Mcdonald and became one of Chevy Chase's most famous performances thanks to the 1985 film "Fletch" and its 1989 sequel "Fletch Lives." Many reboots of the series were put into development over the years, including one that was to be made by Kevin Smith, but none of them seemingly made it out of that dreaded developmental hell.
Until now. "Confess, Fletch," a series reboot based on Mcdonald's second "Fletch" novel, will be arriving later this year courtesy of "Superbad" director Greg Mottola. While Chase might not be returning in the role, he's got a worthy successor in Jon Hamm, who has spent his post-Mad Men years honing in a formidable comedic persona.
Of course, there are a few key details that are being kept under wraps regarding this new film. However, that's not to say that we're completely in the dark. Here's what we currently know about the upcoming reboot of "Fletch," including its release schedule.
What story this new Fletch is chasing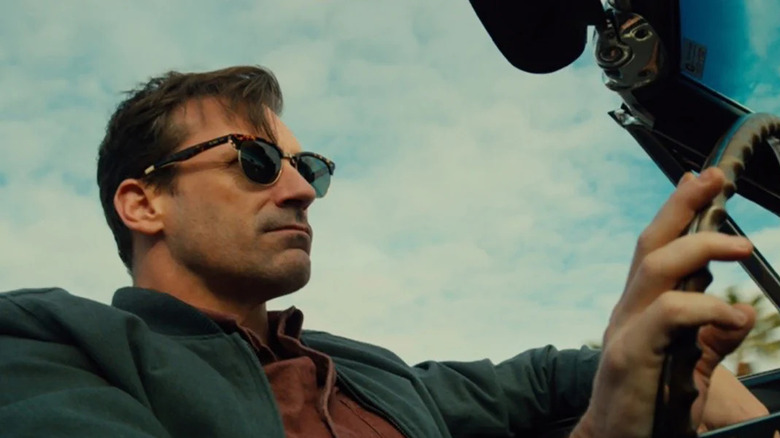 Bleecker Street
If there's one thing that Fletch does well, it's doing whatever it takes to get to the bottom of a story. This won't change in this new movie, although this new story could be the darkest he's investigated yet. When investigating the thieves of his girlfriend's art collection, Fletch finds himself framed for murder. Of course, they've got the wrong man. This false accusation prompts Fletch to launch an investigation of his own, discovering that quite a bit of people could have easily committed the murder he's been framed for, including his girlfriend.
This sounds pretty intense, but also right in line with the other on-screen investigations the character has undergone. It's important to remember that the first "Fletch" film had the titular character investigate a hit job he's been offered. The second film, "Fletch Lives" centers around the character in a similar mystery, this time trying to figure out who's trying to kill him for his inheritance.
Who is joining Fletch in this investigation, and when it begins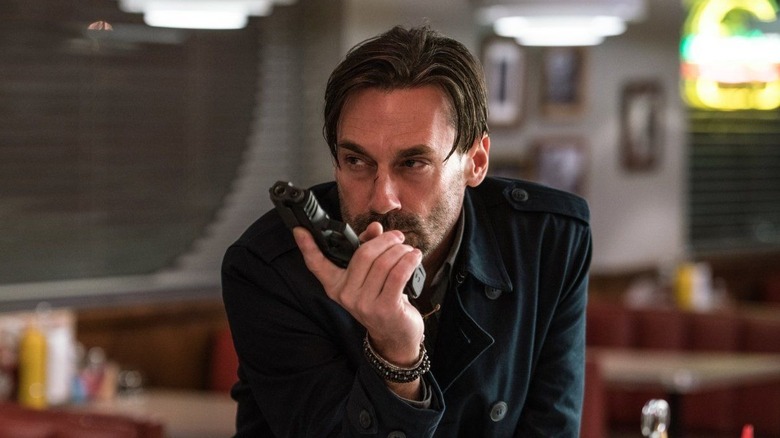 Sony
Even though Fletch is known for his various disguises, Jon Hamm won't be alone in his venture as the reporter. Marcia Gay Harden, John Slattery, Kyle MacLachlan, Lorenza Izzo, Annie Mumolo, Ayden Mayeri, and Roy Wood Jr. will also star in the film. However, their roles have not yet been released.
What has been released, however, is the film's release schedule. It will receive a limited theatrical run starting on September 16, 2022. That same day, the film will be released on premium video-on-demand services before eventually becoming an exclusive title for Showtime. The film will arrive on the premium cable network and its streaming platform on October 28, 2022. 
While it's a bit disappointing to hear that "Confess, Fletch" will not have a standard theatrical release, this strategy does make sense. While the "Fletch" films were commercially successful in 1985 and 1989, it's possible that Miramax fears that the same success might not transfer to 2022, so this seemingly reaches a common ground – release the film in theaters and on-demand for their target audiences, then put it as a streaming exclusive for a wider viewer base to find.
No matter the reason for these release dates, we're glad we're about to have more Fletch in our lives. In the meantime, "Fletch" and "Fletch Lives" are available to rent or purchase on all digital platforms.