We Need To Talk About The Worst Categories At The 2022 Emmys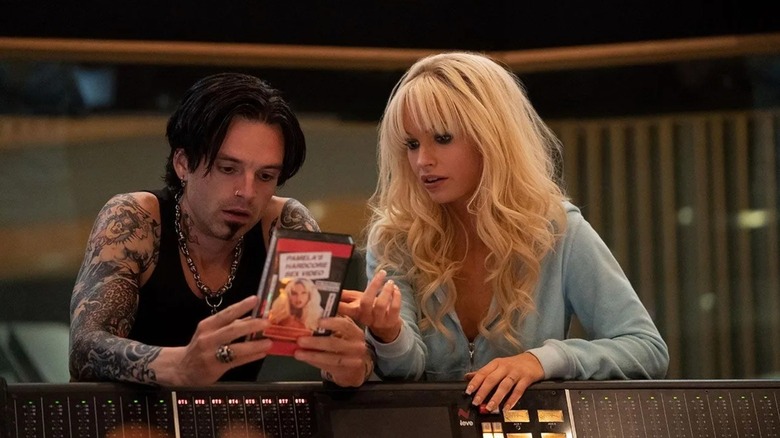 Hulu
The limited series section of the Emmys has been through a lot. Created in 1973, what's now called the Emmy for an Outstanding Limited or Anthology Series has perhaps always been more exciting than we give it credit for. In its earliest years, vital programming like "Roots" and fun, enduring television like "Columbo" won the award. Even during what many would consider the category's boring years, before shows like "Fargo," "Sherlock," and "American Horror Story" made the limited series the hot format for titles that didn't turn out to be very limited at all, excellent productions like "Angels in America" and "Band of Brothers" still took home top prize.
Now, after a boom period that included a wide range of shows like "Big Little Lies," "Chernobyl," and "Watchmen," the limited series Emmy categories seem to be struggling again. Only this time, the problem isn't that there aren't enough great titles to fill the categories: the problem is that voters seem to be turning a blind eye to the best of them.
The limited series section is wacky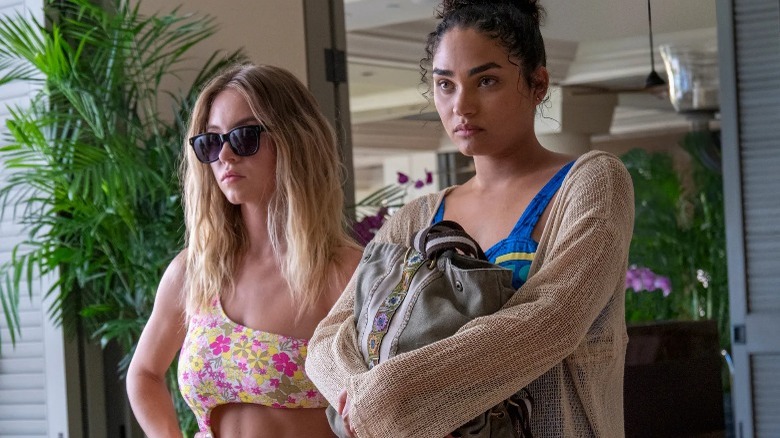 HBO Max
This year, the limited series acting awards — particularly in the supporting categories — seem to belong almost entirely to two series: "Dopesick," Hulu's stolid drama charting the real-life opioid epidemic, and "The White Lotus," Mike White's satirical Hawaii-set comedic drama. The former has six actors nominated in major categories, while the latter has eight. Hilariously, in the Best Supporting Actress in a Limited Series race, no fewer than five castmates from "The White Lotus" are in competition with one another. The only chance at beating them? Actors from "Dopesick," of course.
The main limited series program category may be even sillier: "The White Lotus" and "Dopesick" stand alongside "The Dropout," Hulu's series about Elizabeth Holmes, as well as the streamer's controversial drama "Pam & Tommy," about the '90s celebrity couple whose stolen sex tape rocked the nation. So far, these nominees aren't the best the format has to offer across the board, but they each have redeeming qualities. That's unfortunately not the case with "Inventing Anna," Shonda Rhimes' ethically muddled and irritating retelling of a true story The Cut told much better years ago. This show is outright bad, yet it nabbed the last spot in the limited series category nonetheless.
Coupled with its varyingly more worthy fellow nominees, the inclusion of "Inventing Anna" creates an Emmys race that's focused almost entirely on the same ripped-from-headlines melodrama that's exhausted viewers and critics over the past few months. While many TV fans have already grown weary of scammer narratives and "true" stories that ask audiences to check their moral compasses at the door, the Emmy Awards have belatedly decided these are the best the format has to offer. This would be fine, if there weren't actually many, many other great limited series to choose from.
Here's what you should be watching instead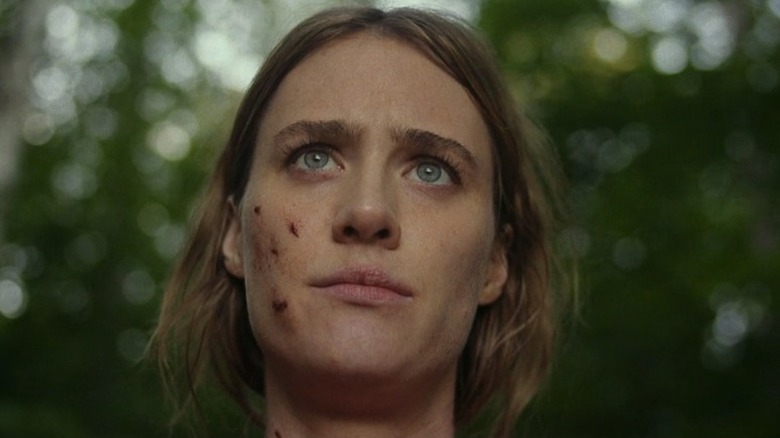 HBO Max
Mike Flanagan's "Midnight Mass" will surely be remembered as one of the year's most egregious Emmy snubs, as it should be. The profound, visually stunning series about a small island town overcome by dark forces is a unique and memorable culmination of the horror filmmaker's career to date. The Emmys rarely recognizes the artistry of the horror genre, but Zach Gilford and Hamish Linklater deserve nods for their heartfelt and harrowing performances, while the show's cinematic visuals are a triumph that rivals anything else on television this past year.
"Station Eleven," Patrick Somerville's soulful and gorgeous adaptation of Emily St. John Mandel's novel of the same name, is equally deserving of praise. The series garnered several nominations in technical categories, and actor Himesh Patel earned one of the most cheer-worthy nods of the year for his turn as apocalypse survivor Jeevan Chaudhary. Yet "Station Eleven" was still shut out of the main limited series category, a baffling turn of events since the nominations acknowledge its excellence in editing, direction, cinematography, writing, and more. Regardless, "Station Eleven" is an expansive and emotionally staggering series that's well-worth your time. In a perfect world, Matilda Lawler, Mackenzie Davis, and Danielle Deadwyler would have nominations, too.
Netflix's "Maid" is yet another series that will floor you if you let it. Margaret Qualley leads the show (based on Stephanie Land's memoir), playing a single mother who loses housing and workplace stability when she decides to leave her abusive boyfriend. "Maid" is one of the most authentic and pointed portraits of the small struggles and indignities of poverty I've seen. It's also an engrossing drama anchored by three other performances — from Nick Robinson, Anika Noni Rose, and Andie MacDowell — that could fill a whole award category themselves. Bizarrely, "Maid" earned nominations for writing, directing, and Qualley's performance, but didn't break into the main limited series category.
Spotlight good TV, even if award shows won't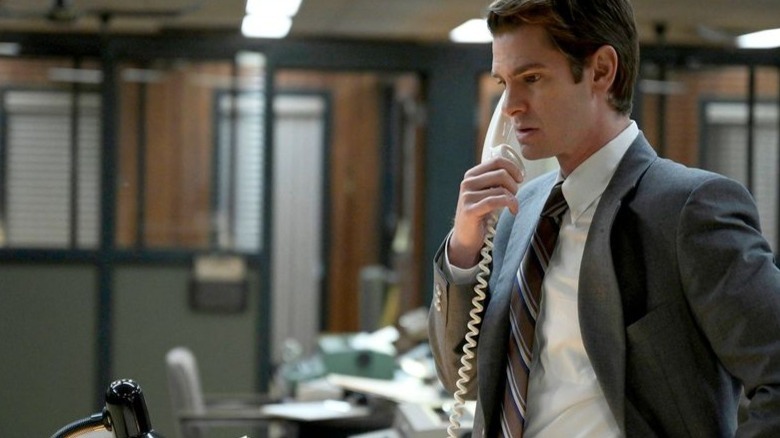 FX/Hulu
The list goes on. Elle Fanning, Colton Ryan, and Chloe Sevigny do painful, nuanced work in "The Girl From Plainville." Emmy Rossum transforms gamely into an icon in the deliciously meta biography "Angelyne." Both these shows, along with "The Staircase," "Under the Banner of Heaven," "1883," "Scenes From A Marriage," and many more didn't make the cut in the Outstanding Limited Series race.
I don't point out these weak spots to implore Emmy voters to do better, nor to tell them to do anything at all. There are much bigger issues to worry about within the award show industry. But the shortcomings of the limited series category are worth mentioning because even if Emmys voters have blind spots, that doesn't mean those of us watching at home have to. This year's crop of eligible candidates is close to as varied and interesting as the category has ever been. Let's tune out the award season disappointments and tune into some truly great TV.