Jordan Peele Calls Daniel Kaluuya His 'De Niro'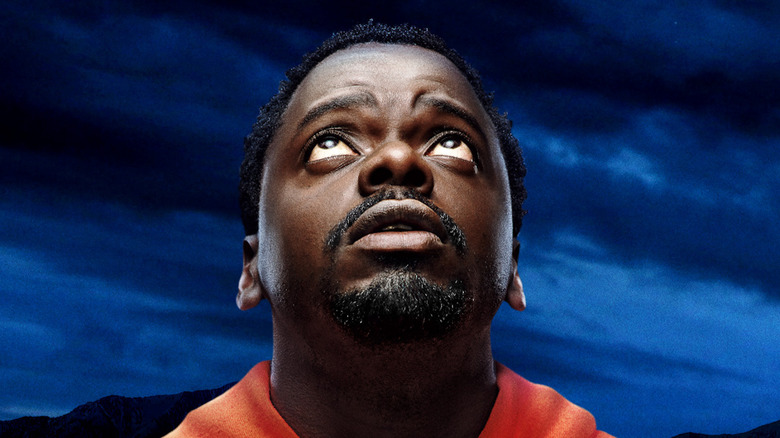 Universal
Not every director is a bonafide film nerd, and you can always tell when someone is faking it. Jordan Peele, the Oscar-winning filmmaker behind "Get Out," "Us," and the upcoming "Nope" is a film nerd. A total movie dork. The kind of guy who casually makes amusing Martin Scorsese references while doing promotional interviews for his upcoming project. And in this case, it's the kind of reference that speaks volumes about a frequent collaborator, and his future with said collaborator. 
Speaking with Empire about "Nope," a mysterious sci-fi horror movie whose evocative trailers leave plenty to the imagination, Peele described actor Daniel Kaluuya as his "De Niro." As in his Robert De Niro. As in, Peele expects the listener to understand that he is Martin Scorsese in this situation, the legendary filmmaker behind "Goodfellas" and "The Irishman," and that Kaluuya being his "De Niro" means he expects to work with him a lot over the years to come. After all, Scorsese and De Niro made for a pitch-perfect dream team across nine frequently amazing movies, from 1973 through 2019. That's a partnership any director/actor duo should want to chase.
Peele realized the potential fruits of their partnership while filming 2015's "Get Out," the film that transformed Peele into one of the most exciting filmmakers working today and thrust Kaluuya into a deserving spotlight. As the director told Empire:
"It's so funny. but by the point I was in the middle of [shooting] Get Out, that's what I was telling him. I was like [makes serious eye contact], 'You're my De Niro, man. You're my De Niro." 
A dream team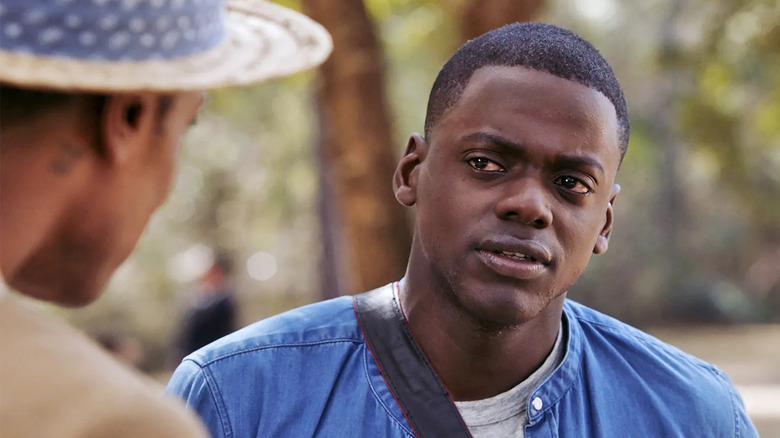 Universal
When Kaluuya and Peele were filming "Get Out," neither imagined that the film would become a critical juggernaut and cultural sensation, with Peele winning an Oscar for his screenplay and Kaluuya earning a nomination for Best Actor. Peele would make another box office smash with "Us," the divisive but terrifying horror movie about a fractured America. Kaluuya would star in "Black Panther" and win an Oscar of his own for "Judas and the Black Messiah." As Peele tells Empire, he was blessed to get in on this Daniel Kaluuya business on the ground level:
"I was like, 'I need you to be in the future ones too, man!' You could just tell what we had in him as a performer, from the very beginning."
Many directors have their frequent collaborators, but few are as archetypal, as perfect, as Martin Scorsese and Robert De Niro, two talents who exist on the same wavelength and used the inherent connection to create masterpiece after masterpiece. "Mean Streets." "Taxi Driver." "The King of Comedy." "Casino." The list goes on, and while Scorsese has moved on to another muse these days in Leonardo DiCaprio, his work with De Niro remains the gold standard comparison for movie nerds and the move nerds who make great movies and clearly aspire to chase one of the greatest working relationships in Hollywood history. 
In short, Peele and Kaluuya working together for the foreseeable future is only good news.
'We do have a bond'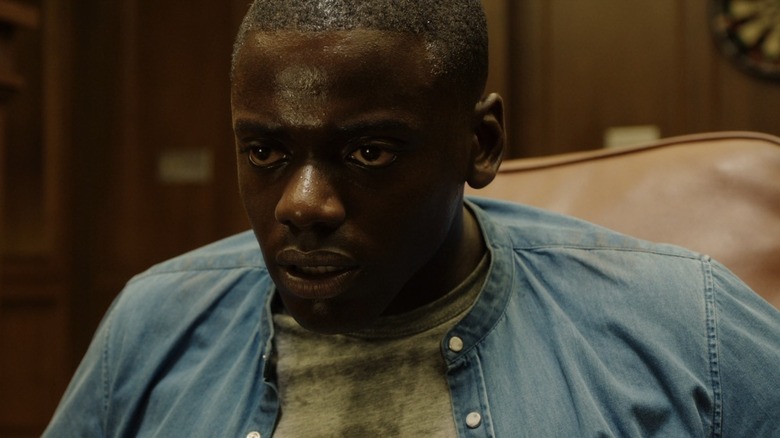 Universal
Look, it's way too early to call Peele/Kaluuya the next Scorsese/De Niro, but the comparison's mere existence suggests these two intend to keep working with each other, and that's exciting enough. Peele is a meticulous genre craftsman who can play the audience like a piano and Kaluuya exudes an everyman charisma that puts the audience squarely on his side even in the most outrageous situations. They're a match made in Hollywood heaven, really. 
As Peel put it to Empire: 
"We do have a bond. The first big movie he was a lead in, and my directorial debut, was 'Get Out.' And we bonded because we went through that together. In the beginning of that, it feels like two people who have faith in each other, then by the end, it all works. So I just couldn't wait to further that relationship and explore a completely new character with Daniel."
"Nope" also stars Keke Palmer and opens on July 22, 2022.