The Russo Brothers Say The Gray Man Is Their Return To Comedy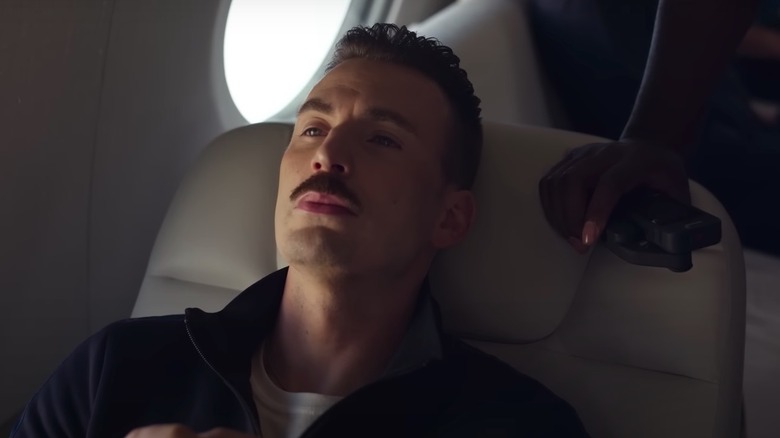 Netflix
Joe and Anthony Russo's "The Gray Man" hits select theaters today before its streaming debut on Netflix on July 22, 2022. Based on the 11-book series of the same name by Mark Greaney, it stars Ryan Gosling as former CIA agent-turned-mercenary Court Gentry. He's uncovered dark secrets about the agency, and is now being hunted down by unhinged former colleague Lloyd Hansen (Chris Evans). "The Gray Man" takes the adversaries around the world on a cat-and-mouse chase along with Ana de Armas' Dani Miranda, who accompanies Gentry while he's on the run.
The Russo brothers have directed four films in the MCU — "Captain America: The Winter Soldier," "Captain America: Civil War," "Avengers: Infinity War," and "Avengers: Endgame" — but they're also known for directing comedy shows like "Community" and "Arrested Development." According to an interview with Looper, the directors consider "The Gray Man" a return to comedy for them.
The filmmakers were asked if they'd have any interest in returning to comedy, and Anthony Russo confirmed they would, while Joe Russo took it a step further. "This is probably it," Joe explained, meaning "The Gray Man" was their return to comedy.
"This is us dipping our toe back into it. It's like a quirky action thriller with a very quirky lead character. Ryan is exceptionally funny and very dry. Evans is really highly entertaining in it. There's a sort of a 'Midnight Run' bickering between Ana [de Armas] and Ryan, that's fun to watch. We actually had a lot of fun making the movie and we laugh at quite a number of things in the film that I think that other people might not think of."
The infamous Sierra Six
The "'Midnight Run' bickering" he's referring to here is something that the Russo brothers are very good at capturing, both in their comedic work and their more serious films. You can see it, for instance, in the banter between "Community" characters Britta (Gillian Jacobs) and Jeff (Joel McHale), as well as the back and forth between Steve Rogers (Chris Evans) and Sam Wilson (Anthony Mackie) in their MCU films.
The rest of Anthony Russo's comment makes it clear why that style works for them:
"As we've evolved as filmmakers, I think we really love balanced storytelling. We like movies that give you a really complete experience of all the emotions that you can go through experiencing a narrative. I think sometimes there's some stories where humor is this much of the equation and there's some stories where humor is this much of the equation. It just depends on the narrative."
'If you want to make an omelette, you've got to kill some people'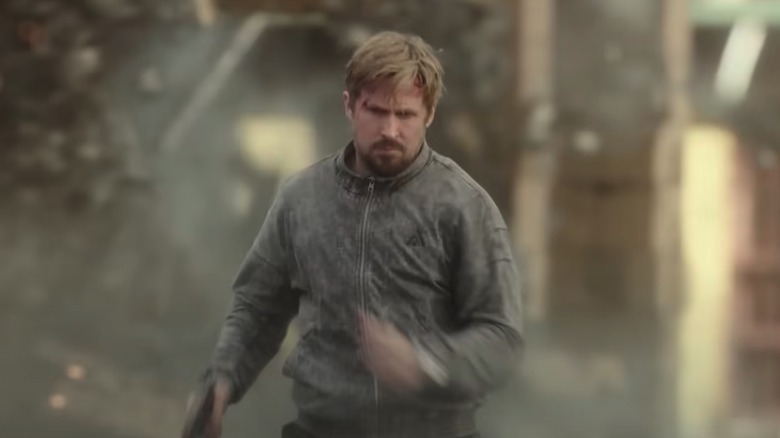 Netflix
"The Gray Man" stars Ryan Gosling, Chris Evans, Dhanush, Ana de Armas, Jessica Henwick, Regé-Jean Page, Wagner Moura, Julia Butters, Alfre Woodard, and Billy Bob Thornton. It's based on the 2009 novel of the same name by Mark Greaney. Here is the official synopsis:
"THE GRAY MAN is CIA operative Court Gentry (Ryan Gosling), aka, Sierra Six. Plucked from a federal penitentiary and recruited by his handler, Donald Fitzroy (Billy Bob Thornton), Gentry was once a highly-skilled, Agency-sanctioned merchant of death. But now the tables have turned and Six is the target, hunted across the globe by Lloyd Hansen (Chris Evans), a former cohort at the CIA, who will stop at nothing to take him out. Agent Dani Miranda (Ana de Armas) has his back. He'll need it."
"The Gray Man" is currently in select theaters. It will begin streaming on Netflix on July 22, 2022.