You Could Own George Clooney's Bat-Nipple Suit For The Low, Low Price Of $40K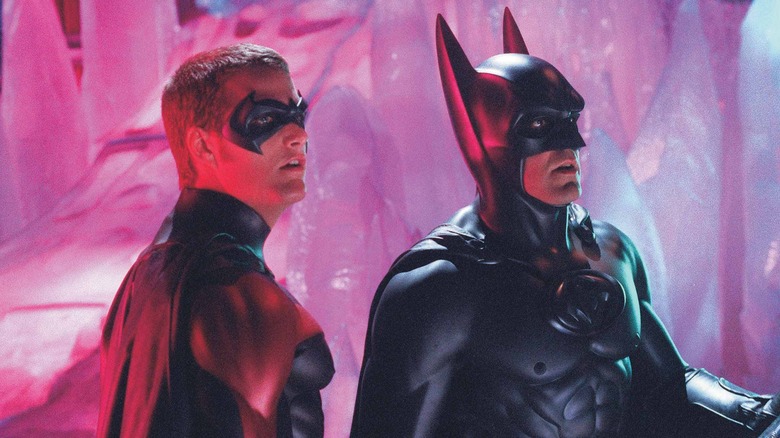 Warner Bros. Pictures
There are people out there whose very first Batman movie was "The Batman" starring Robert Pattinson. There are others who only ever watched the ones with Christian Bale. Some of you may even have looked at Ben Affleck as your one and only Batman. They're all fine, of course. I also love Val Kilmer, and for many, Michael Keaton is the best on the big screen. However, if you really want the full Batman experience, you have to watch George Clooney in "Batman & Robin." Of course, this comes with an extra bonus: Bat-nipples. 
Perhaps you noticed them in the picture above, along with Robin's (Chris O'Donnell), er, Robin-nipples. Joel Schumacher really went all out with making sure the Bat peeps looked like they were wearing some seriously skin tight outfits that showed things off, and it's really, really creepy. 
Maybe, however, you like this sort of thing. If so, you are in luck. You can become the proud owner of some Bat-nipples for the eminently reasonable price of $40,000, according to ComicBook.com. Yes, it sounds high, but how do you put a price on the permanently perky pecs once worn by none other than George Clooney? I mean, you get the rest of the suit along with the Bat-nipples, so really, it's a bargain. Sure, Val Kilmer's Batsuit had nipples, but these Clooney Bat-nipples are the ones for sale. 
Holy nipple suit, Batman!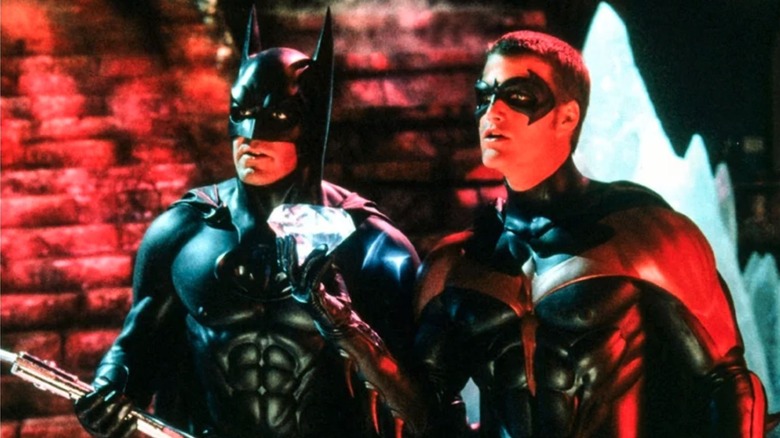 Warner Bros. Pictures
So, how do you get your ... ahem ... hands on those nipples? (Not once in my college writing classes did I think this would be a sentence I'd be paid to write someday.) They, and the rest of the suit are going up for auction with a starting bid of $40,000 at Heritage Auctions on July 22 and 23. If you'd like to view them up close, there is a zoom function on the site. Have fun with that. In a statement, Heritage Auction's executive vice president Joe Maddalena wrote:
"This is easily the most famous – and infamous – Batman costume ever designed, as evidenced by the fact that all these years later, it continues to make headlines every time Tim Burton and George Clooney get asked about it. But to his credit, Joel Schumacher never apologized for the 'Bat-nipples.' In fact, he once told Vice, 'I'm still glad we did it.' And I am just as glad we have the chance now to offer this piece of cinema history to someone who can appreciate the costume as much as Schumacher clearly did."
You know, that Bat-cave is probably very cold, plus Mr. Freeze (Arnold Schwarzenegger) was cracking all those ice jokes and keeping the air conditioner turned down in his lair, so yeah, Bat-nipples make total sense, I guess. If you buy this ... well, maybe don't tell us, okay?