George Lucas Has A Simple Motivation For Making Movie Sequels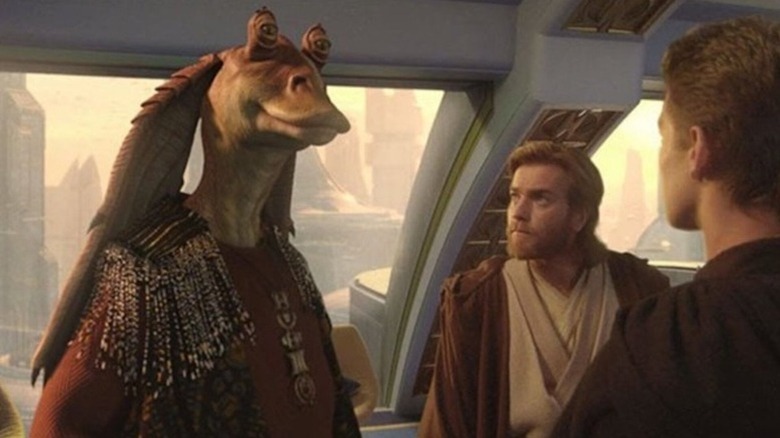 Lucasfilm
George Lucas knows no-win scenarios. When he set out to make "Star Wars: Episode I – The Phantom Menace," he was up against 16 years' worth of towering expectations. He'd only defined blockbuster cinema — if not cinema in general — for an entire generation with the saga's first installment in 1977, and he basically stuck the narrative landing six years later with "Return of the Jedi." In between spinning Skywalker tales, he'd teamed with nerd brethren Steven Spielberg and Lawrence Kasdan to co-create the Indiana Jones franchise. The movies were escapist crack, and they hit at the dawn of home video and pay-cable television. Kids didn't have to wait for a theatrical rerelease or a once-a-year network broadcast anymore. The dealer had set up shop in their living room. They could get their daydream fix at all hours of the day, and many did. And in the absence of new stories, they fired their fevered imaginations to create their own.
Say what you will about "The Phantom Menace" (and you almost certainly have) — Lucas made a kids' film about the rise of a fascist regime. It may traffic in wincingly racist stereotypes and feature one of the worst child performances this side of "It's a Wonderful Life," but it is stem-to-stern the movie Lucas wanted to make. He wasn't terribly available to press after this, but he did grant an interview to Vanity Fair prior to the 2008 release of "Indiana Jones and the Kingdom of the Crystal Skull," the character's first adventure in 18 years. And, by god, was he bitter. Or insouciant. Your interpretation may vary.
You know, for kids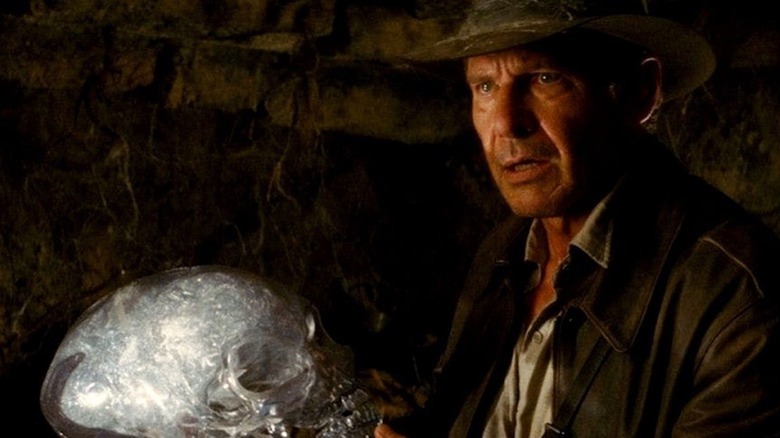 Paramount
The VF interview with Jim Windolf was published five months before the fourth Indiana Jones film hit theaters, and George Lucas used the opportunity to tell fans they were going to hate it. Although Lucas believed "after 15 years we finally got it right," he'd steeled himself for negative reviews from critics and fans:
"[W]e didn't have to do it. Steven knew as well as I did, because by the time we really got down to the end, I'd already done the pent-up-expectation movie, which was 'Phantom Menace,' and I said, 'You know, we're not going to win on this — at all. We live in a new world now. Critics will hate it. The fans will hate it. But it'll probably do well, and the only reason we can ever do this is to have fun.'"
Windolf threw Lucas a life preserver, suggesting the films might find favor over time, but the storytelling king who'd fallen out of favor with his own fandom hurled it right back in his face:
"The motivation for the whole thing, to go more than three, was to have a good time. We had fun making those movies, they were fun movies, we liked them, and ... of course it's hard to go home again. Things change. But the eerie part of this movie — I call it the Motion Picture, the Movie of Dorian Gray, because nobody changed. Everybody looks exactly as they did, Steven is directing exactly as he did, and everybody had a wonderful time. And I think we got a great movie. I know the critics are going to hate it. They already hate it. So there's nothing we can do about that. They hate the idea that we're making another one. They've already made up their minds."
Et tu, Spielberg?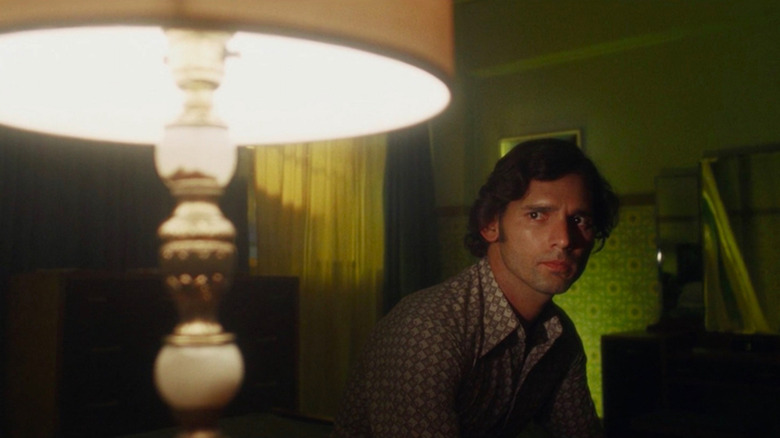 Universal
George Lucas wasn't entirely wrong about critics having made up their minds, but it wasn't about him at all. The prequels were in the rearview mirror after 2006. Some of us were disappointed that Steven Spielberg wanted back in the sandbox after turning out a string of grown-up triumphs like "A.I. Artificial Intelligence," "War of the Worlds," and "Munich." This child of the Cold War, who'd attempted to codify the civilization-saving sacrifice of the Greatest Generation into emotional law for Gen X and beyond with "Saving Private Ryan," had absorbed the trauma of 9/11. The unfettered hope of "Close Encounters of the Third Kind" and "E.T." had been entirely snuffed out. Lucas had opined likewise with the prequel trilogy, but he couldn't decide if he wanted to own or disown it.
Clinging to another generation's heroes (inspired by another generation's heroes)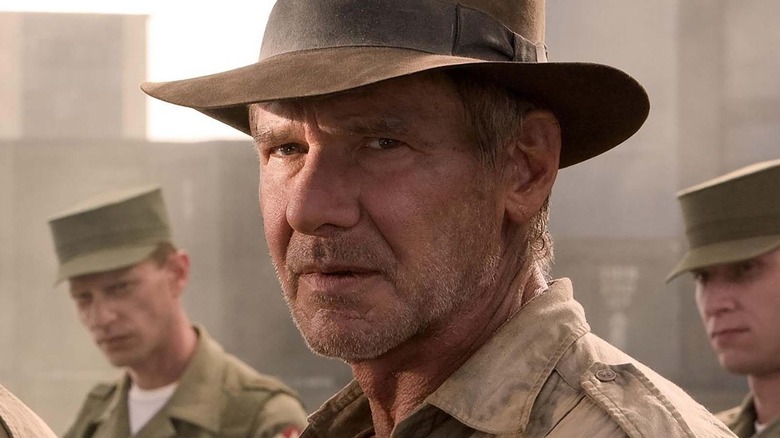 Paramount
I'll never forget Steven Spielberg getting streamed into Hall H at San Diego Comic Con in 2007 and whipping up cheers by assuring attendees he was making the fourth Indiana Jones film "with every single one of you in mind." This echoed George Lucas' sentiments, which, in the Vanity Fair interview, curdled into this final observation:
"The fans are all upset. They're always going to be upset. 'Why did he do it like this? And why didn't he do it like this?' They write their own movie, and then, if you don't do their movie, they get upset about it. So you just have to stand by for the bricks and the custard pies, because they're going to come flying your way. You know it's gonna come. Will this be 'Titanic'? Probably not. Will this do okay? I think, yes, it will. So there's not much to worry about."
Contrary to Spielberg's assurances, perhaps they made "Indiana Jones and the Crystal Skull" for the box office returns in addition to the fun in making it. There's no shame in that. But as the world hurtles into a dire future, what's the use of an adventuring archaeologist? We were escaping from wildly different ills in the '70s and '80s. We need new heroes. We need new hope.