Big Bang Theory's Simon Helberg Joins The Cast Of Natasha Lyonne And Rian Johnson's Poker Face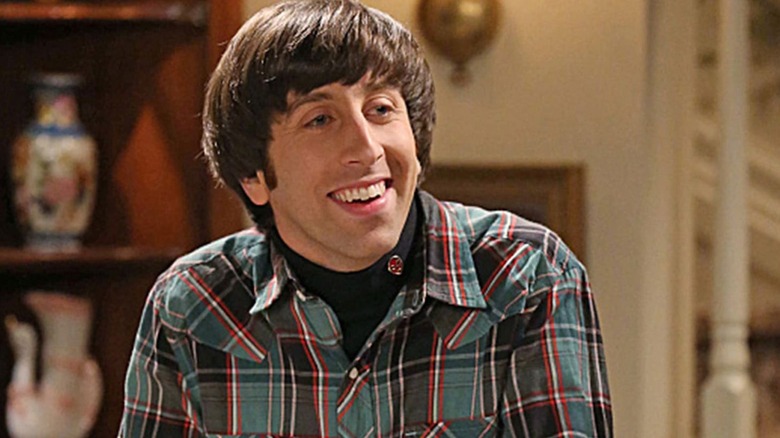 CBS
Many rapidly aging folks, like yours truly, will fondly remember the glorious era of the late '70s and early '80s for more than just shoulder pads, synth music, and big hair. It was also the heyday of folks like Columbo and Jessica Fletcher, who built whole empires on the weekly whodunnit. "Murder, She Wrote" was a cornerstone of my childhood. Granted, I spent a lot of time with my grandparents so there was just as much of that, "Matlock," and "The Golden Girls" in my rotation as there was stuff like "Masters of the Universe" and "Teenage Mutant Ninja Turtles." 
But after the success of "Knives Out," writer/director Rian Johnson decided to embrace his inner "Columbo" lover and go for the small screen, creating a show for Peacock called "Poker Face" which stars Natasha Lyonne as the investigator. 
He's a filmmaker that actors are lining up to work with (despite what AngryStarWarsFan1138 says on YouTube) and this small-screen detective series is no exception. The breaking news today, per Variety, is that "The Big Bang Theory" star Simon Helberg has joined the cast of the 10-episode first season. Helberg played Howard Wolowitz on that ridiculously popular show.
Helberg joins a stacked cast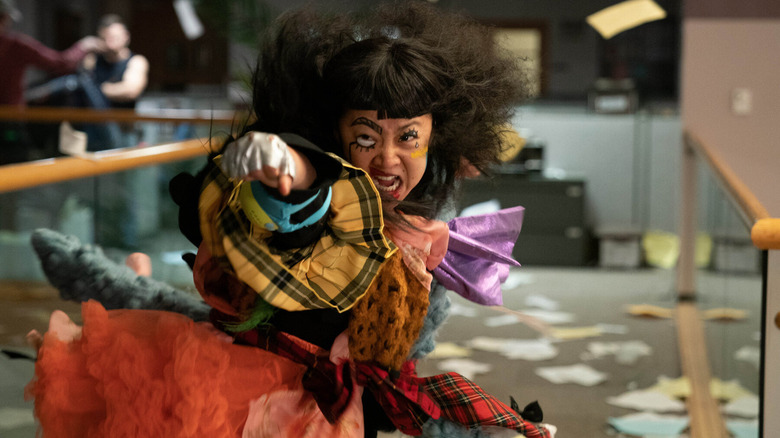 A24
There's not much known about the character Helberg is playing in "Poker Face," but he is joining an already stacked cast that includes Rian Johnson regular Joseph Gordon-Levitt, Tim Meadows (!!!), Benjamin Bratt, Jameela Jamil ("The Good Place"), Stephanie Hsu ("The Marvelous Ms. Maisel" and "Everything Everywhere All At Once"), and "The Umbrella Academy" star David Castaneda.
The show follows Lyonne's character as she solves murders week to week, but knowing Johnson and Lyonne I doubt it's as simple as that. Those two working together are going to throw at least a half dozen monkey wrenches into the typical detective show format, bet on it.
What's really intriguing about knowing next to nothing about the show is that there's a world of possibilities open right now. Can I see Jameela Jamil as a spoiled brat who knocked off a rival? Absolutely. I can also see her as the one falsely accused and desperate for Lyonne's help. Same goes for Stephanie Hsu, who was so damn good in "Everything Everywhere All At Once." In that one role, she got to show off an impressive range, from villain to warrior to the vulnerable daughter. 
The sky's the limit for the cast they've announced so far is what I'm saying, which puts "Poker Face" pretty high up on my personal list of anticipated shows on the horizon.