Why An E.T. Sequel Should Never Happen, According To Original Star Henry Thomas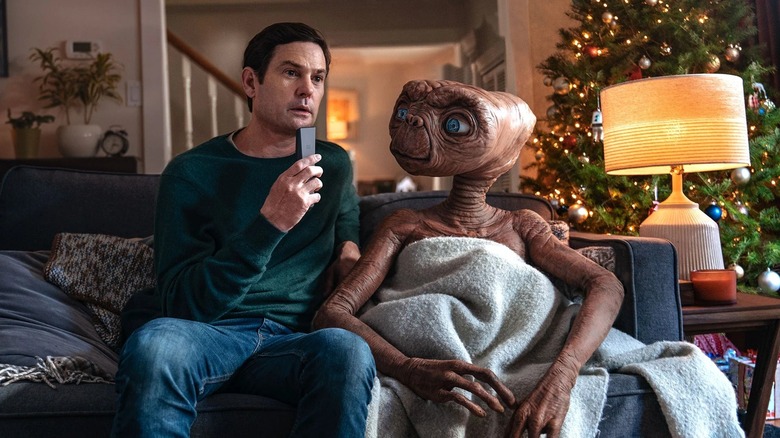 Xfinity
The word "classic" gets thrown around perhaps too often when it comes to movies but when it comes to 1982's "E.T. The Extra-Terrestrial," it's safe to say it has earned its place as a cinematic classic. Not only was the movie a gigantic hit at the box office that steamrolled other classics such as "Blade Runner" and "The Thing" initially, but it remains one of Steven Spielberg's most enduring and cherished works 40 years later.
Despite being a huge hit, a sequel never materialized, even if it was discussed at various points. However, in the wake of "Top Gun: Maverick" making $1 billion, one has to imagine other '80s classics that never got sequels will suddenly be back on the table. Even if that's the case, Henry Thomas, who played Elliott in "E.T.," still believes the blockbuster should be left alone.
The time has passed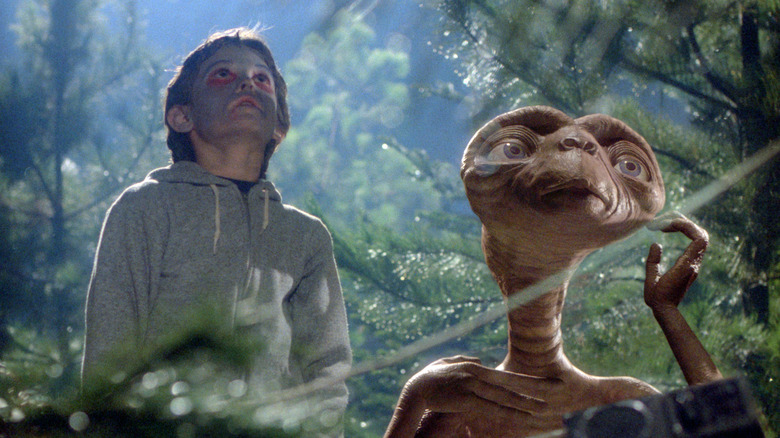 Universal Pictures
I recently had the good fortune of speaking with Thomas about his new movie "Crawlspace," which is available now on Digital. During the conversation, I brought up the notion of doing an "E.T." sequel now in light of the fact that studios are undoubtedly going to be considering such things. Here's what Thomas had to say about it:
"I think it should be left alone, but there's always been talk of a sequel. There was talk in the early '80s, because the studio was really pushing for it in light of the success that it had theatrically. But I don't know. I think it's really sad that we've lost Melissa Mathison, who was the screenwriter of E.T., because if anybody could have made it happen it was her. And that would've been the best kind of throughline for a sequel. But I don't know. I don't know. I think the commercial was as close as we're going to get to a sequel and that's why Spielberg okayed it."
Thomas added, though, that, "I guarantee you, there are a few men in a very big room now salivating and using their Abacus and slide rules to come up with some really, really big numbers." In Hollywood, money always overrules seemingly all else. If there is money to be made, that will get the needle moving on just about anything.
What is and what isn't sacred?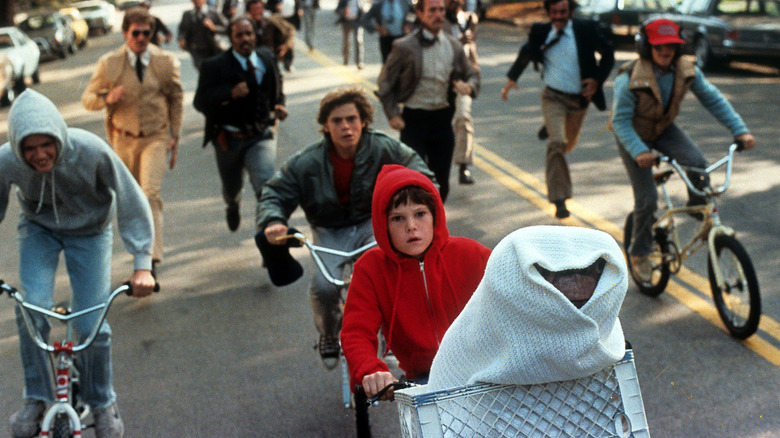 Universal Pictures
The commercial that Thomas is referring to was made a few years ago by Xfinity and saw Elliott reuniting with his old pal E.T., with the actor reprising his role. It was shockingly effective for a commercial and might have been proof to some that a sequel could (or at least could have) worked. Then again, the commercial itself might have been tempting fate and it just so happened to work out well.
Spielberg would undoubtedly have a lot of say in whether or not "E.T." gets a sequel no matter how badly Universal Pictures might want something along those lines. But without Melissa Mathison, perhaps this one really should just be left alone. Some things should be left sacred, even when millions of dollars could be on the table. E.T. successfully phoned home 40 years ago, and maybe we should leave it at that.
"Crawlspace" is available now through digital retailers such as Prime Video, Vudu, or Google Play.