The Daily Stream: Paris Is Burning Is A Monument To Queer Resilience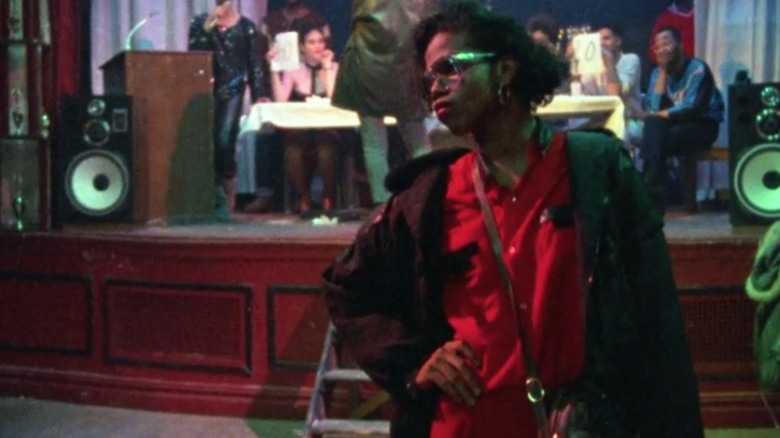 Off-White Productions
(Welcome to The Daily Stream, an ongoing series in which the /Film team shares what they've been watching, why it's worth checking out, and where you can stream it.)
The Movie: "Paris is Burning"
Where You Can Stream It: HBO Max, The Criterion Channel
The Pitch: Jennie Livingston's groundbreaking documentary highlights the New York City ballroom scene and asks the queens to tell their own unfiltered stories — and strut their stuff. Released in 1990 but shot throughout the '80s, "Paris is Burning" is a vital and lively celebration of diverse queerness, albeit a controversial one. The movie tells the story of ballroom as a transgressive institution, bringing viewers inside the vibrant and competitive performance events that allow queer people — especially young people and people of color — to play with and perform aspects of gender, class, and culture.
Beyond the kinetic and cheer-worthy ballroom scenes, "Paris is Burning" also tells the stories of communities built around ballroom in the form of "houses," drag teams that also support one another as a found family even when the stage lights go off. The documentary juxtaposes intimate interviews with individual performers with the beautiful organized chaos of the scene itself, painting cinematic portraits of a bunch of bold and endlessly lovable dreamers.
Why it's essential viewing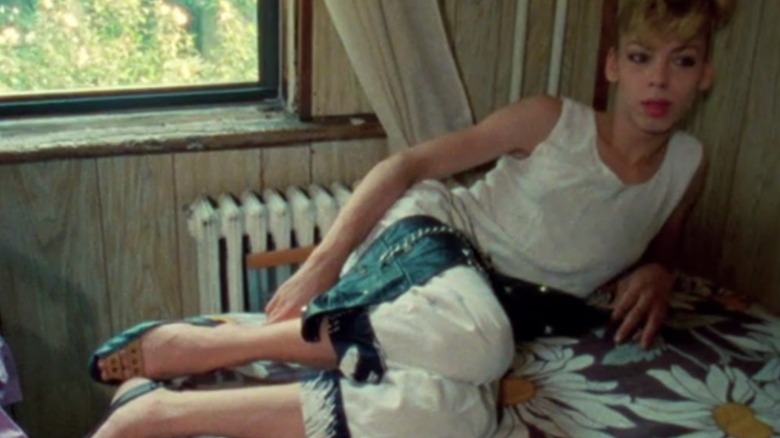 Off-White Productions
If you've ever appropriated the words "slay" or "werk" or "yass," you owe this history of ballroom — which includes a definitive rundown of its extensive vocabulary — your attention. These words and many more were popularized by queens of color during the heyday of ballroom, and have trickled down over the years to make it into the mouths of ahistorical TV viewers after appearing on modern shows like "RuPaul's Drag Race," "Queer Eye," and "Pose."
While the latter series is set in the same ballroom era as "Paris is Burning," fans of that show should still seek out this non-fiction blueprint, a snapshot of history that's capable of making viewers cackle with laughter one moment and burst into tears the next. "Paris is Burning" is up front about every single aspect of its subjects' lives, from sex work to homelessness to the AIDS epidemic to each subject's fraught and deeply personal relationship to their ability to "pass" as straight or cis. The film also ends in tragedy, as one of its subjects, sweet and soft-spoken trans woman Venus Xtravaganza, is murdered before the project wraps.
Despite and perhaps because of its tonal complexities, "Paris is Burning" makes a hell of a rewatch. The movie creates a distinctive queer microcosm with its own set of politics, traditions, and status-quo bucking relationships. It's easy for "Paris is Burning" to feel like home to viewers who relate to its characters' flamboyancy, humor, vulnerability, and above all, resilience. As Pride month comes to an end and being an out queer or trans person in America continues to feel more dangerous by the day, this document from over 30 years ago stands as a monument: to those who bravely carved their own path long before the world was ready to let them.