Why Margot Robbie Didn't Reprise Her Role For HBO's Harley Quinn Series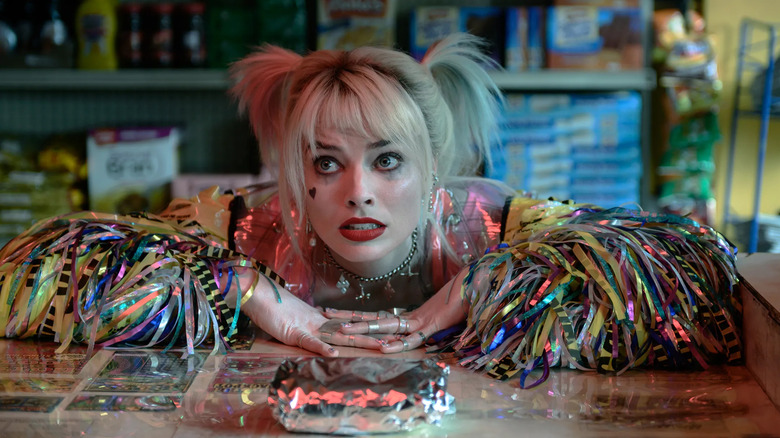 Warner Bros
The past few years have been a wild ride for Harley Quinn and her many admirers. One of the most recognizable DC comic characters, Harley's pop-culture street cred has skyrocketed so high that not only is she incredibly likely to knock on your door when the night for trick-or-treating arrives, but she's also become a star of both the big and small screens. Plus, when it comes to the world of comics, Harley continues to be a big earner for DC, regularly starring in her own series and occasionally popping in elsewhere.
The best part about the booming Harley business? Anyone who wants to see Dr. Harleen Quinzel in action has plenty of iterations to choose from. Two of the biggest being Margot Robbie's electric portrayal in the DCEU and Kaley Cuoco's R-rated antihero in DC's animated "Harley Quinn." But given the way the two overlap — with Robbie assuming the role in 2016 and Cuoco's show debuting in 2019 — rumors have always swirled that the animated series was initially penned with Robbie in mind. But is that truly the case?
It turns out that when he was early in the process of developing Harley's latest animated run, showrunner Justin Halpern indeed spoke with Margot Robbie — but not for the reason you might think.
A tale of two Harley's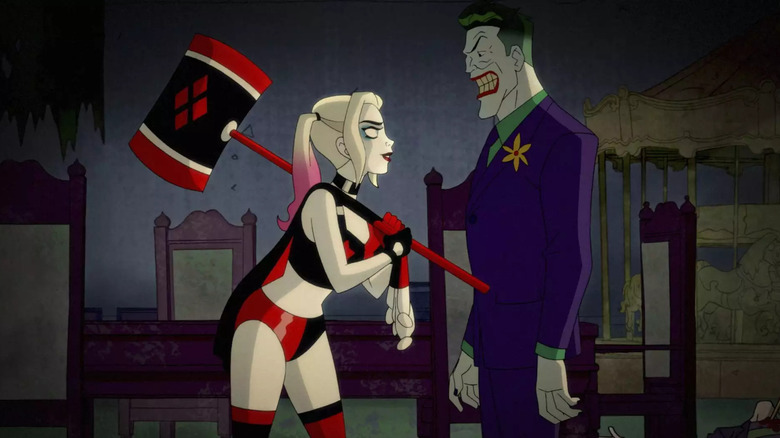 HBO Max
It's no secret that Robbie holds the Clown Princess of Crime close to her heart, so naturally, she was curious about the new story in development. While chatting with The GWW, Halpern explained:
"Margot was interested in what we were doing and we had a couple of conversations with her, but it was mostly because she was curious because they were concurrently doing Birds of Prey. So we met with her, we pitched out a few episodes to her and our general arc and she was very thoughtful and kind and just listened and that was kind of it. It wasn't like she said no and then we went to Kaley, Margot just wanted to be informed."
If anything, Robbie was just looking out for her good friend Harley and checking to see if her upcoming big-screen emancipation would be too close to what the series has in store. The actress wanted the two stories to stand on their own.
"I remember in one meeting, Margot turned to Geoff Johns and was like 'Is this similar to what we're doing?' and Geoff was like 'Trust me, this is way way different tonally than what you're doing,' and that was that. And I have to imagine he was right. I haven't seen BoP, but I'm guessing it's not as overtly comedic as our show."'
Harley vs. Harley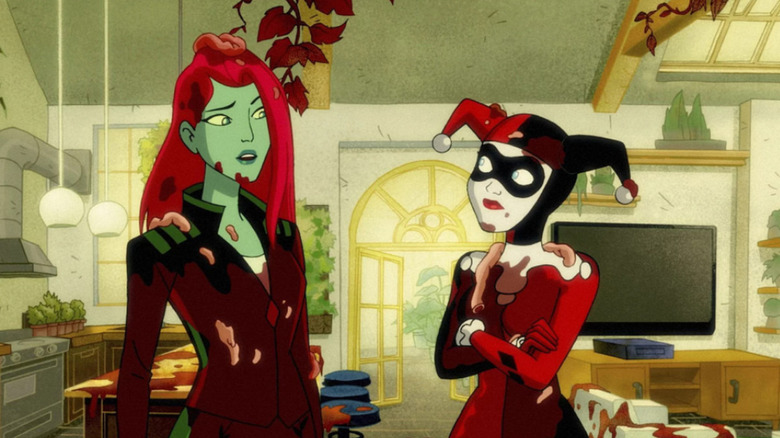 HBO Max
Following the same character, the two iterations obviously share a few similarities. For one thing, they both have cuddly house pets (i.e. hyenas) wandering around. But more importantly, both Harley's are in the process of evolving beyond their reputation as the Joker's hopelessly infatuated girlfriend and carving out their own supervillain path with a group of Gotham City badasses.
The trouble they get mixed up in, the journeys they go on and the friends who join them make all the difference.
The third season of "Harley Quinn" is expected to debut in 2022.