The Jon Snow TV Series Was Kit Harington's Idea, George R.R. Martin Helped Craft Story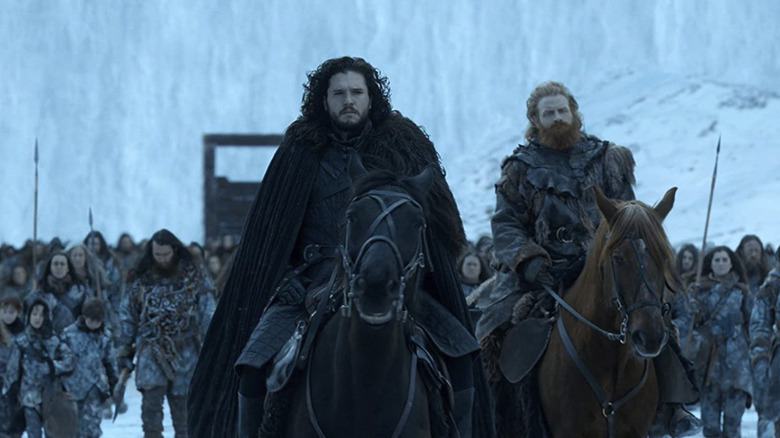 HBO
Turns out Jon Snow might know something after all — or, at least the actor who plays him does.
"A Song of Ice and Fire" author George R.R. Martin, whose books were adapted into the mega-hit series "Game of Thrones," confirmed today that the recently announced sequel series following the continuing adventures of Jon Snow was actually actor Kit Harington's idea. 
Emilia Clarke, Harington's co-star on the series, initially spilled the beans in an interview with the BBC:
"It's been created by Kit as far as I can understand, so he's in it from the ground up. So what you will be watching, hopefully, if it happens, is certified by Kit Harington."
In a blog post, Martin says that should this project move forward, he will be executive producing it — he's working on this in the same capacity as the several other spin-offs currently in development. The author also confirmed Harington was responsible for originating the idea for this show, which is operating under the working title of "Snow."
"Yes, it was Kit Harrington [sic] who brought the idea to us. I cannot tell you the names of the writers/ showrunners, since that has not been cleared for release yet... but Kit brought them in too, his own team, and they are terrific."
According to Martin, this project has been in the works for about as long as "The Hedge Knight," "The Sea Snake," and "Ten Thousand Ships," but was somehow able to remain under wraps until a few days ago. Harington and his team visited with Martin at his Santa Fe home to "hammer out" the story details, and though a greenlight has not yet been handed down by HBO, "Outlines and treatments have been written and approved, scripts have been written, notes have been given, second and third drafts have been written. So far, that's all."
But is this really the best character to follow?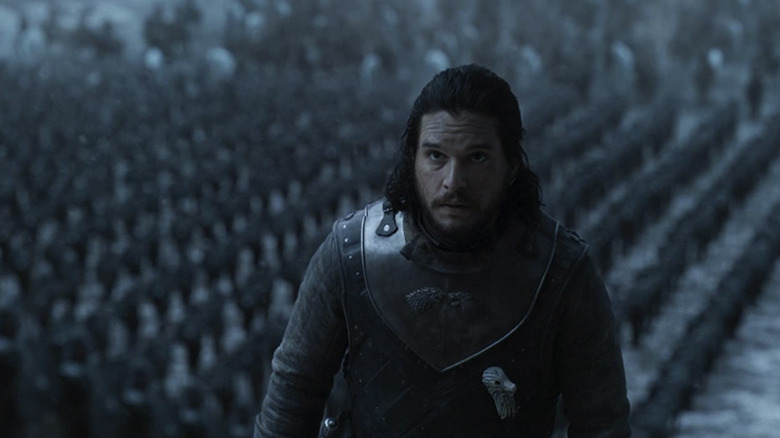 HBO
The flagship "Game of Thrones" series ended with (spoiler alert) Jon Snow riding off with his Wildling pals to live out his days beyond The Wall after murdering his aunt/lover Daenerys Targaryen. Jon's been through a hell of a lot, but hasn't his arc come to a natural end? How many more compelling things can really happen to this character — one who's already risen from a bastard son of a northern lord to become a slayer of White Walkers, leader of armies, and learn that his true parentage makes him a contender for the throne of Westeros? Anything beyond that, and we're sort of getting into John McClane territory: I mean, how many adventures can one guy reasonably have?
It would make much more sense to follow someone like Arya Stark, who spent the flagship show gaining an array of impressive skills and ended it sailing toward the horizon to go on an epic adventure. Or how about Sansa Stark, who endured all sorts of unimaginable horrors but who learned to play the cutthroat "game of thrones" better than just about anyone in the Seven Kingdoms? Jon Snow's story seemingly ended with him riding toward contentment and a simpler, quieter life.
But hey, if this spin-off provides an opportunity for Kristofer Hivju to reprise his role as Tormund Giantsbane, it can't be all bad. Can it?