Samuel L. Jackson Offered To Learn French To Be In Inglourious Basterds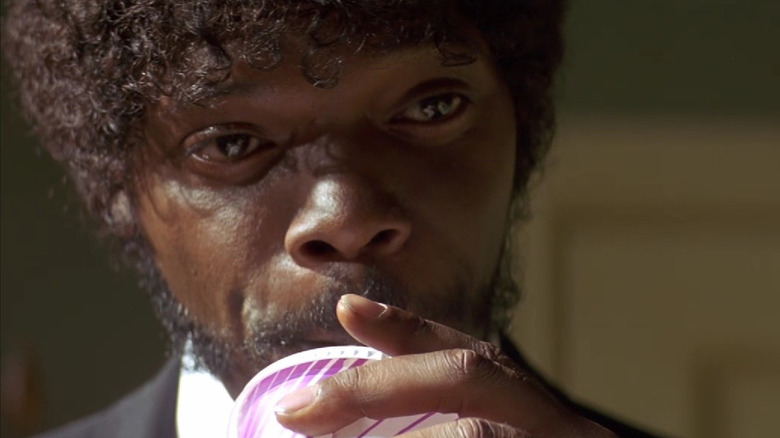 Miramax
Though his breakthrough role arrived in Spike Lee's messy, occasionally masterful "Jungle Fever," Samuel L. Jackson is, in the mass pop consciousness, inextricably linked to Quentin Tarantino. Jackson's performance as hitman Jules Winnfield is the reason Ezekiel 25:17 has become one of the most quotable Bible passages on the planet. He kept on roaring as gun trafficker Ordell Robie in the filmmaker's follow-up, "Jackie Brown," and showed off his versatility as a fiercely loyal slave in "Django Unchained" and relentless bounty hunter Marquis Warren in "The Hateful Eight." When Tarantino makes a movie, you probably figure there's a role in it for Jackson. If so, you're not alone. Jackson's wondering the same damn thing.
A French twist denied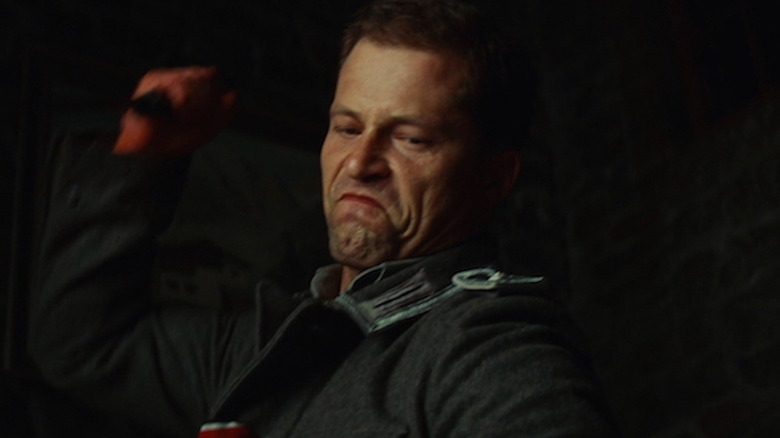 Universal Pictures
When Tarantino set out to make his World War II epic "Inglourious Basterds," Jackson approached his friend and frequent collaborator about which part he could play. He didn't love Tarantino's answer. "[H]e was like, 'There's nothing for you in this.'" Jackson didn't want to hear it. "I can learn how to speak French. 'No, I'm having a French guy.'"
A compromise was reached when Tarantino handed Jackson the voiceover introduction to Til Schweiger's Hugo Stiglitz, a former German soldier whose penchant for murdering Gestapo officers led him to join Brad Pitt's unit of dedicated Nazi killers. In most filmmakers' hands, this probably would've played as a too-cute homage to their previous work. But if you were fortunate enough to watch "Inglourious Basterds" in a packed cinema, you know that Jackson's voice cameo played to riotous laughter and applause because no one expected the then 60-year-old Jackson to turn up in a World War II movie set in the European Theater. It's a classic moment in a movie filled with them. Though let's be honest: we would've loved to hear Jackson speak French.
One last ride?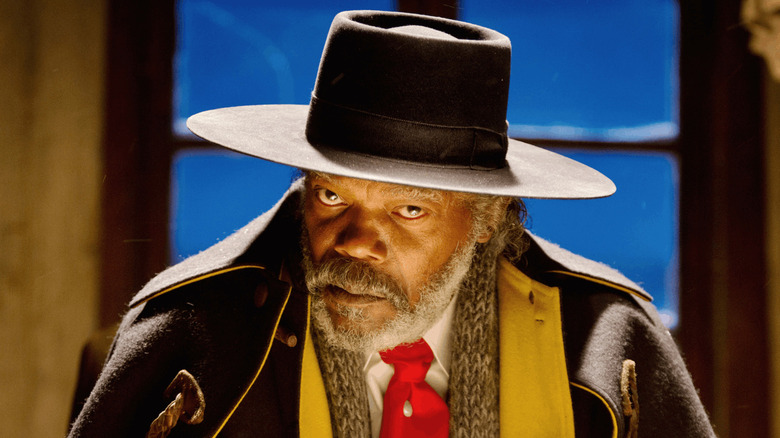 TWC
Ever since Tarantino announced that his next film will serve as his directorial swan song, we've been wondering... lots of stuff, really. What genre? How/will it connect to his prior movies? Is he finally going to make "The Vega Brothers?" The content doesn't matter much because you trust that Tarantino won't blow his last gig on a story that checks a box. You do, however, wonder who will be in it? Will it be a career summation? If so, how does he go that route without bringing back some of his favorite collaborators? You hope there are roles for Harvey Keitel, Tim Roth, Brad Pitt and Leonardo DiCaprio.
But most of all, you want Jackson back in the fold, and you want the role to mean something. These artists owe it to each other, and, to a lesser degree, us. Encore, gentlemen.