Netflix To Adapt East Of Eden Into A Limited Series With Florence Pugh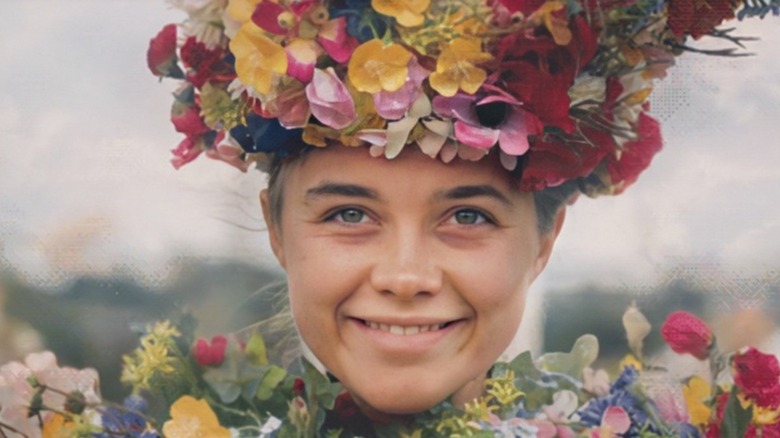 A24
One of John Steinbeck's greatest works is getting the Netflix treatment: Deadline reports today that "East of Eden," the author's 1952 tome about the lives of two central California families, is being turned into a limited series with Florence Pugh set to star. Writer and actress Zoe Kazan is reportedly helming the project as its executive producer and screenwriter.
A rich text and an American classic, "East of Eden" follows the opposing yet tied-together lives of a pair of families living in the Salinas Valley in the early 1900s. The Hamiltons, headed up by Samuel, are a large Irish-American family that moves to the Valley with hope in their hearts. They soon meet the Trask family, a contrasting group headed up by criminal Adam. A biblical retelling set in the U.S. West, "East of Eden" weaves a multi-generational story that hinges around a villainous woman named Cathy.
Pugh, who has already established her ability to play a whole range of fascinating, antagonistic-yet-likable characters in roles like "Lady Macbeth," "Little Women," and "Midsommar," will be taking on the Cathy role here. Deadline shared Kazan's statement on the adaptation news, in which she says, "Florence Pugh is our dream Cathy; I can't imagine a more thrilling actor to bring this character to life." No other casting news has yet been announced.
Pugh is a new generation's Cathy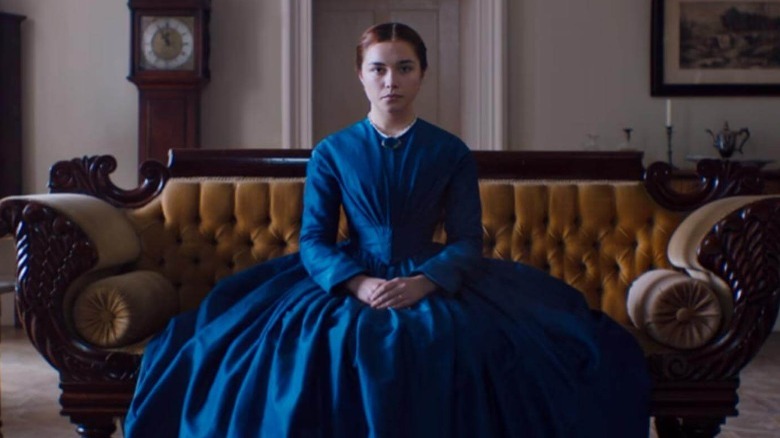 Altitude Film Distribution
The adaptation is somewhat of a legacy project for Kazan, who has co-written the films "Ruby Sparks" and "Wildlife." The writer and actor's grandfather, Elia Kazan, directed the 1955 adaptation of "East of Eden" starring Julie Harris, Raymond Massey, and James Dean in his first major film role. "I fell in love with East of Eden when I first read it, in my teens," Zoe Kazan explained. "Since then, adapting Steinbeck's novel — the great, sprawling, three-generational entirety of it — has been my dream. More than anything, I have wanted to give full expression to the novel's astonishing, singular antiheroine, Cathy Ames."
Though Netflix has not officially commented on the project yet, Kazan has apparently been writing the limited series over the past two years, and it's set to be produced by Netflix, Anonymous Content, and Endeavor Content. In the wake of recent financial struggles, Netflix execs recently revealed a mandate to make fewer movie projects with massive price tags, but "East of Eden," with its realistic setting, is likely not as much of a financial investment for the company as its current slate of big-budget action films.
"East of Eden" does not yet have a release date.