Steven Spielberg Worried Jaws Would Sink His Young Career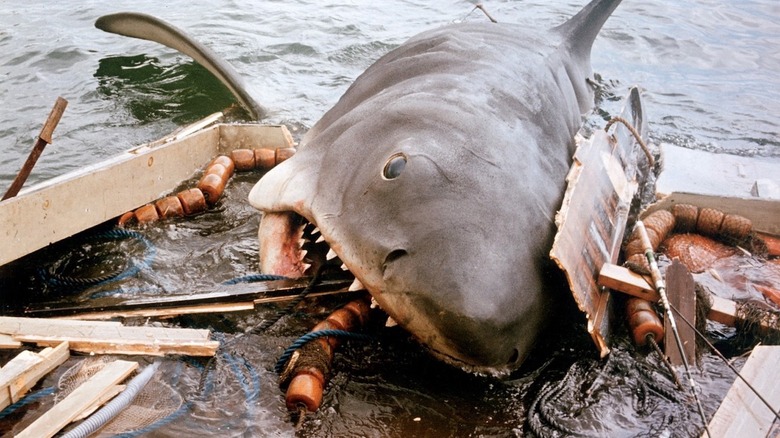 Universal
If Steven Spielberg had his way in 1974, he would've left "Jaws" during preproduction and signed on to direct the prohibition-era comedy "Lucky Lady." If you're asking, "What the heck was 'Lucky Lady'," well, we'll get to that.
Let's skip back a year to 1973. Spielberg had just completed "The Sugarland Express" for producers Richard D. Zanuck and David Brown, and was hearing rumblings about one of the duo's latest acquisitions: a soon-to-be-published novel titled "Jaws" by Peter Benchley. Spielberg wanted the gig, but Zanuck and Brown had already assigned it to Dick Richards on the strength of his critically acclaimed directorial debut, "The Culpepper Cattle Co." When Richards couldn't stop referring to the great white shark as a whale, the producers detached him from the project and hired the twenty-six-year-old Spielberg.
Everything had fallen into place, or so it seemed.
The truck and shark director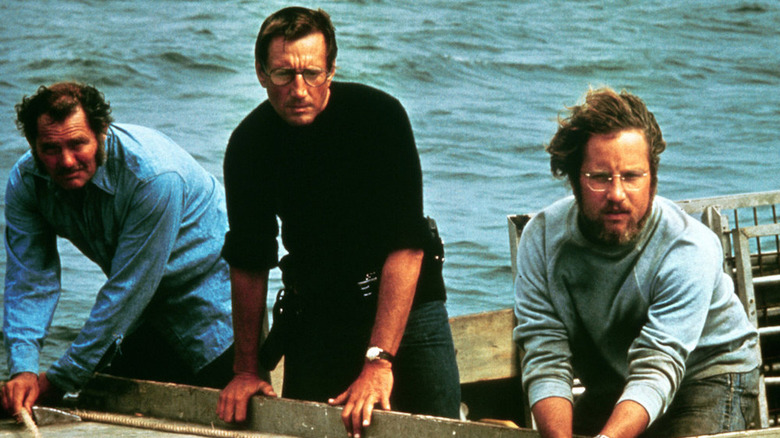 Universal
As a film brat, Spielberg was as reverent about the medium as he was savvy. He knew young directors could quickly get pigeonholed as genre specialists, and, given his success with the killer truck flick "Duel," worried that "Jaws" would turn him into the "truck and shark director." At the time, 20th Century Fox was prepping "Lucky Lady," a pricey period comedy with a highly touted screenplay from the up-and-coming screenwriting duo of Gloria Katz and Willard Huyck (according to Katz, the script was "the most commercial thing we could think up").
Brown wasn't having it. "Jaws" hit bookstores in February 1974, and was a runaway bestseller. The producers didn't have time to root around Hollywood for another director. Spielberg was their man whether he liked it or not. Brown could've taken a hardline with his filmmaker, but instead appealed to his ambition, telling him "After ['Jaws'], you can make all the films you want." Spielberg sat tight, and "Jaws" commenced principal photography as scheduled on May 2, 1974. The film was set to wrap fifty-five days later on June 26, but wound up shooting until October 6 for a total of 159 days. That is a different, much longer story.
What the heck was Lucky Lady?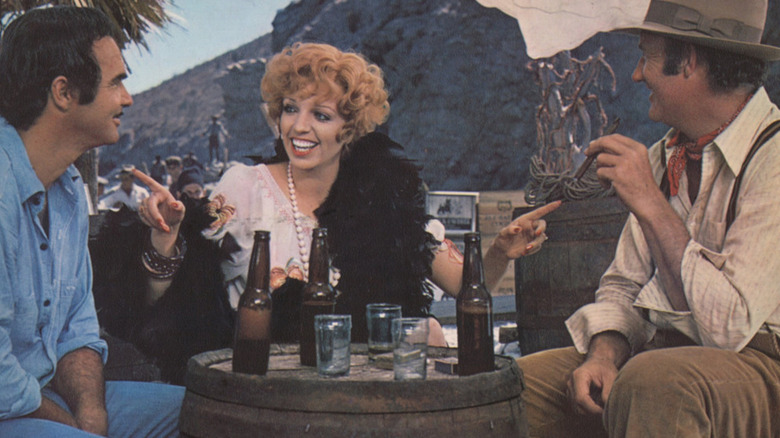 20th Century Fox
You know how "Jaws" panned out (opened on June 26, 1975, and became the then highest-grossing movie of all time), but what about "Lucky Lady"? Fox assembled an A-list cast in Burt Reynolds, Liza Minnelli, and Gene Hackman, and brought on movie-musical maestro Stanley Donen to direct. Fox had the highest of hopes, but when the film hit theaters on Christmas Day 1975 it flopped with critics and mightily underperformed at the box office. Donen had more than enough hits to his credit to weather the storm. Had this been Spielberg's follow-up to "The Sugarland Express," the last half-century of cinema would look a heckuva lot different.