The End Is Nye: Release Date, Cast, And More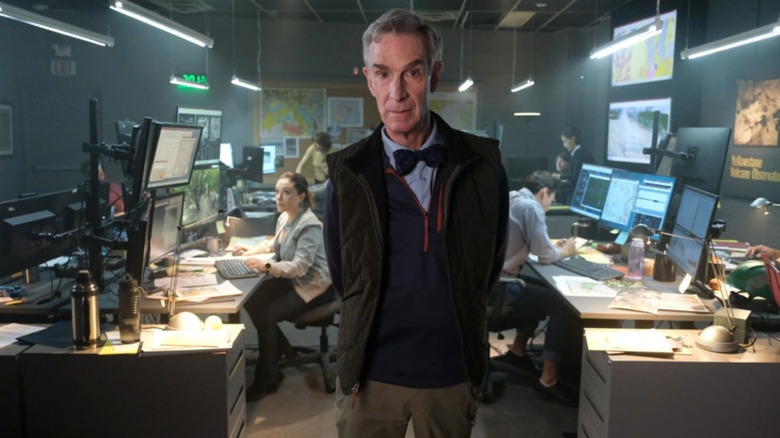 Tribeca
(Welcome to ...And More, our no-frills, zero B.S. guide to when and where you can watch upcoming movies and shows, and everything else you could possibly stand to know.)
Listen up: who's ready to take some of our most terrifying existential threats, look them right in the eye, and learn a little about the science that goes into preparing, mitigating, and ideally even avoiding them in the first place? That's the general premise of the new upcoming Peacock series announced this morning, which will be hosted by Bill Nye (of "the Science Guy" fame!) and is amusingly titled "The End is Nye."
Like many nerds of my generation, I group up watching the "Bill Nye the Science Guy" educational series on PBS and it's somehow reassuring to know that the man is still going strong, spreading the love of science in easily-digestible ways for both kids and adults. Take one look around at the current state of affairs and, well, it's obvious why we need more of these kinds of shows, not less. In any case, where "Bill Nye the Science Guy" struck a fun and optimistic tone that felt perfect for the 1990s, "The End is Nye" will take a somewhat more black humor-tinged approach to the ongoing perils of our everyday reality. The new Peacock original series is backed by more star power than just the bowtie-wearing science guy himself, however.
Read on for everything you need to know about "The End is Nye."
The End is Nye release date and where you can watch it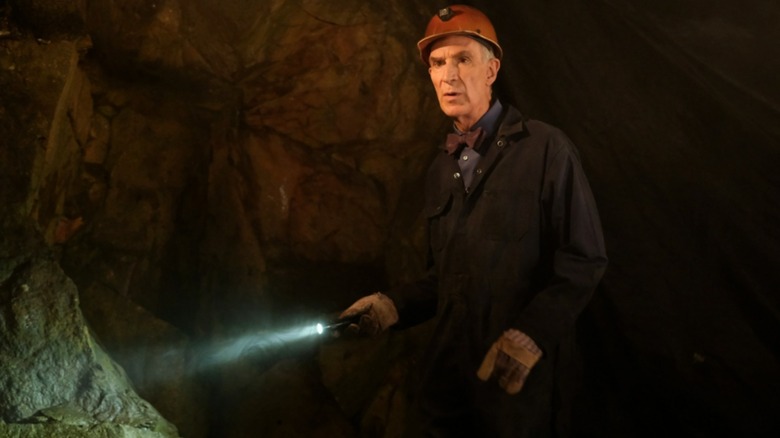 Tribeca
Peacock has announced that "The End is Nye" will debut on August 25, 2022, after holding its world premiere at this year's Tribeca Film Festival. The "one-hour science disaster series," as it's described, will be made available to watch exclusively for Peacock subscribers. The full synopsis for the series is as follows:
THE END IS NYE sends Bill Nye into the most epic global disasters imaginable –- both natural and unnatural -– and then demystifies them using science to show how we can survive, mitigate, and even prevent them. Each standalone episode takes a hell-bent dive into the mystery and terror of one specific threat. Every catastrophe is abundant with thrills, but also offer hope and a way forward — a scientific blueprint for surviving anything that comes our way.
The End is Nye writers, director, and more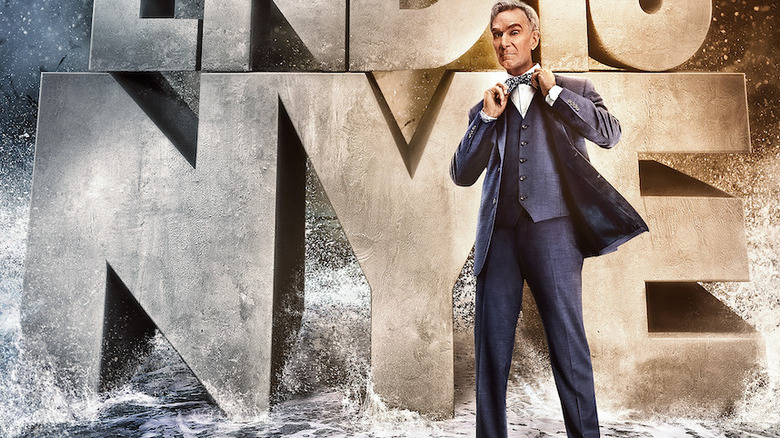 Peacock
"The End is Nye" is created by Bill Nye, Brannon Braga, and Seth MacFarlane, with all three (along with Erica Huggins) also serving as executive producers on the project. MacFarlane, incredibly enough, will actually appear on-screen for a "brief cameo" at some point in each episode. Brannon Braga is listed as the sole director of the new series, with Braga and Nye also serving as writers. In a statement, Nye had this to say alongside Peacock's announcement:
"Right now our world is a very scary place, and yet full of opportunities to make life better for all of us — for everyone on Earth. Speaking of Earth, the big idea behind 'The End Is Nye' is that for the first time in the history of our planet, we humans can control our fate. We can see the potential for these overwhelming disasters, and we have the means to avoid them. With science, we can change the world."
Additionally, Braga released a statement of his own:
"'The End is Nye' is a relationship show — it's about our relationship with nature and how it can end in total disaster. It's also about how science can help that relationship to survive and thrive. Yes, 'The End is Nye' is terrifying, but our ultimate goal is to boost human confidence with a welcome jolt of optimism about the future and scientific understanding."
The Peacock original will run for 6 total episodes, with every episode dropping at once for the science-loving binge-watchers out there.